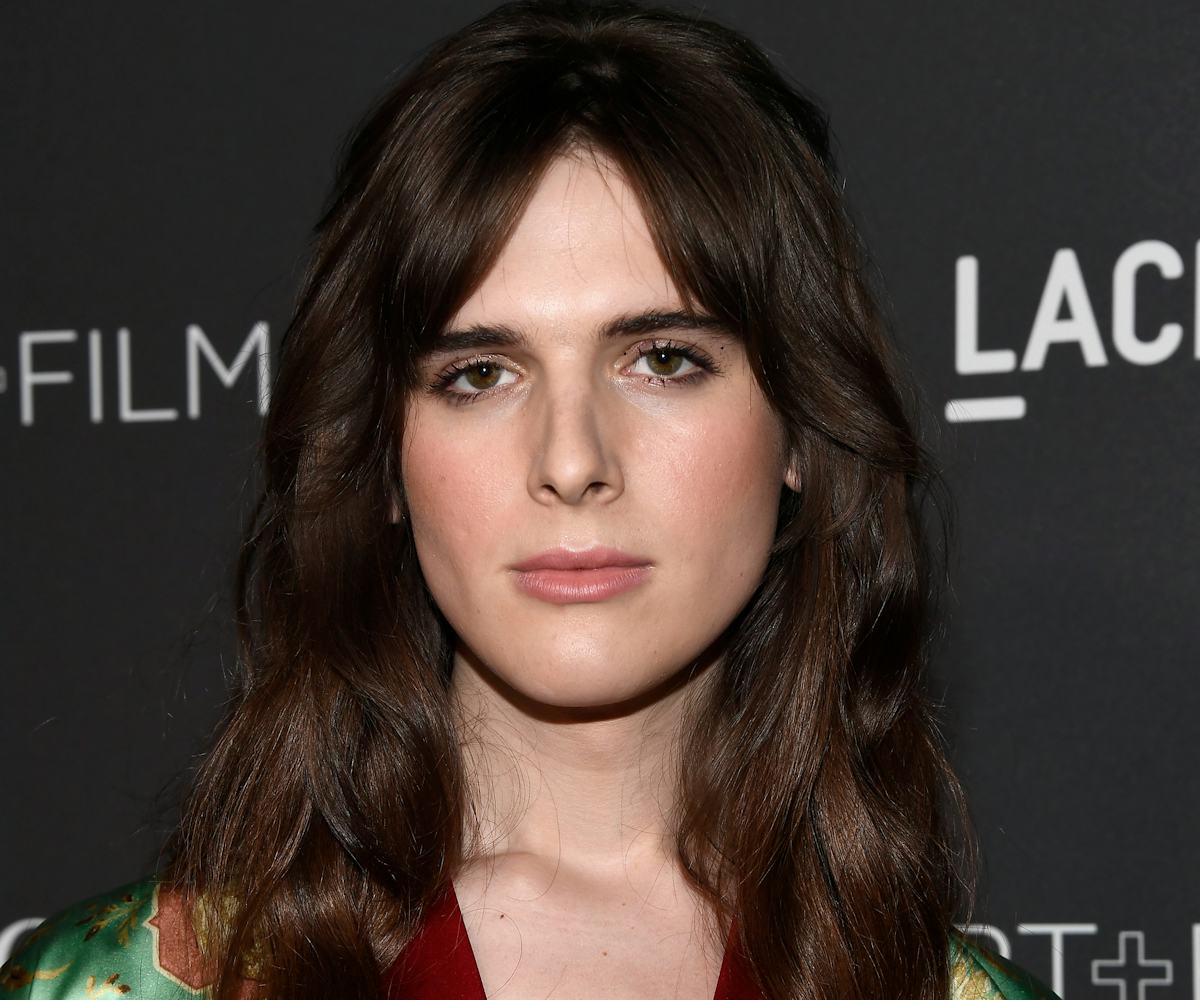 Photo by Frazer Harrison/Getty Images
8@8: Your Morning Scoop
Hari Nef is the star of a sweet new campaign
Today is...
National Forget-Me-Not Day!
News of the Day:
+ Cool girl Hari Nef's not going anywhere anytime soon. The talent continues her rise to multi-realm mega stardom, this time as the star of the perpetually stylish brand Eckhaus Latta's latest collaboration with European footwear brand Camper. The collab mixes knitwear and shoewear, following in the footsteps of the trend Kanye capitalized on with his trendy sock-heel. Nef, with her heavy involvement in the NYC cool kid creative scene, makes total sense as the spokesperson for this prolific launch from the avant-garde fashion house. The video marking the collaboration features Nef gracing the top of a mountain, her face covered in rich rainbows of pigments, as a woman embraces her. Our only question here is, when are we getting a full-length feature video to escape into?
+ Phone cases and baseball caps are no longer Jenner/Kardashian-free product markets. Kylie Jenner, overwhelmed by how much her fans love her cosmetic brand's artsy logo, has decided to design transparent phone cases and on-trend dad-style baseball caps featuring her signature logo. The young makeup mogul took to Instagram and Snapchat to give fans a quick sneak peek at the unreleased merch. As of now, Jenner's been mum about the dates she's dropping her merch on, but we have a feeling she'll take to social media for any announcements. 
+ Melodic rock triumphs with Cloud Nothing's latest video for their single "Modern Act." The visual, both campy and fun, will for sure cure any post-election blues you're suffering from.
+ Brooklyn, New York's curating its own IRL playlist of niche electronic music, using a music festival as a vehicle. With names ranging from Kidnap Kid to Levon Vincent gracing the borough's stage up until November 13, the Brooklyn Electronic Music Festival is sure to distract attendees from impending thoughts of doom with heavy beats, tuned voices, and community vibes.
+ Trying to subvert the elitist status quo that plagues fashion? Into supporting grassroots brands, indie artists, and sick clothing designs? Definitely, check out Print All Over Me's collaboration with fringe experimental artist Brittney Scott. POAM, a group that seeks to democratize clothing customization by selling designs of underground artists on its platforms, joined forces with Scott, aka the EDM world's Andy Warhol, to bring about the 15-piece collection celebrating all things '90s, cheeky neons included. Want to get in on the action? Check out the line at L.A.'s own Wekartz studio from November 10 to 14.
Deal of the Day:
It's time to unearth the holiday sweater stash you stuffed into the back of your closet last New Year's Day and inspect its aged contents. If you're like us, your holiday sweater collection is probably in desperate need of a 2016 revamping. This is where JackThreads steps in, to valiantly save the day. The modern menswear brand delivers this year's most culturally relevant holiday sweaters, with everything from Kanye caricatures (Treezus, anyone?) to perfectly tacky puns emblazoned on the fronts of red, green, and blue jumpers. Dropping today, these little slices of holiday heaven are priced at $59 and are sure to sell out quick. Pick them up here!
Advice of the Day:
"We stand together. We stick up for the vulnerable. We challenge bigots. We don't let hate speech become normalized. We hold the line." —J.K. Rowling
GIF of the Day: