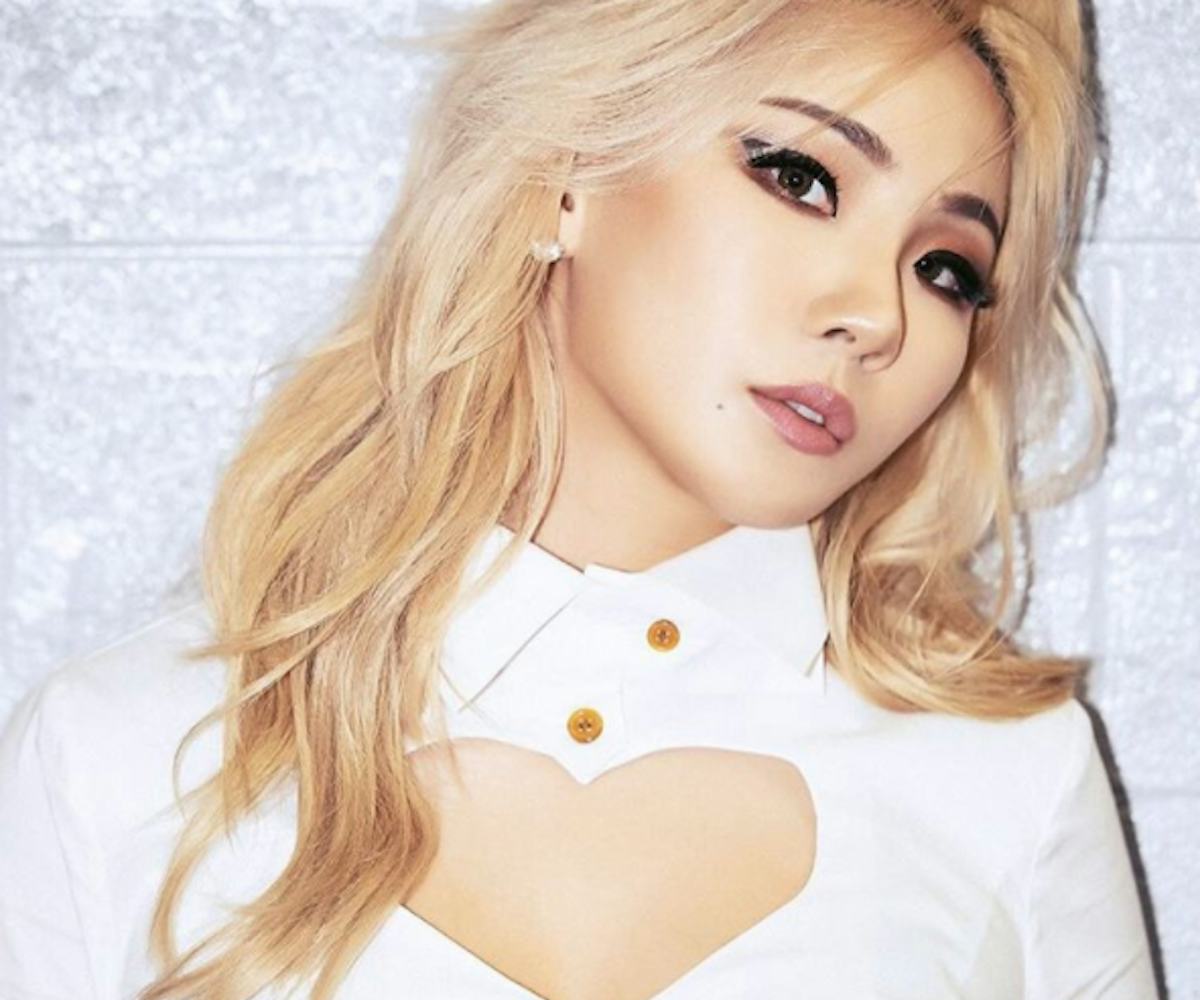 Photo via @chaelincl/Instagram
8@8: Your Morning Scoop
CL is taking over America, one beat at a time
Today is...
Veterans Day!
News of the Day:
+ K-pop queen, fashion icon, and all-around "global superstar" CL has released a short documentary in collaboration with CNN Style, titled "Breaking America." The David Meyers-directed short film follows CL and her career trajectory as she aims to break the boundaries between fame in Asia, America, and across the globe. 
+ In the wake of this political upset, one sense of solace has been the ways in which people have banded together, both online and in-person to fight injustice. Trending topic #TransLawHelp is connecting the LGBTQ community with lawyers who are willing to provide pro bono services on Twitter. These dedicated individuals have promised to help trans people acquire necessary documentation for navigating name changes, identification, and general legal support for discriminatory issues.
+ Nasty Gal is reportedly preparing to file for bankruptcy. The move follows two years of uncertainty for the e-commerce company, including an onslaught of layoffs, a CEO change, and an enduring battle with numerous lawsuits from former employees. Founder Sophia Amoruso is allegedly resigning as executive chairwoman, as well.
+ The xx is officially back. The trio released its new single, "On Hold," today, which samples Hall & Oates' "I Can't Go For That (No Can Do)." But wait, there's more. Saturday Night Live also announced the band would be appearing on the show November 19 alongside host Kristen Wiig. The xx's forthcoming album, I See You, is due out on January 13. 
+ Okeechobee Music & Arts Fest has announced its return in March 2017 with a lineup including Kings of Leon, Usher, The Roots, Flume, Solange, Rae Sremmurd, Blood Orange, and more. The Florida-based festival consists of four days of food, art, yoga, healing workshops, swimming, and dancing. Early bird tickets are available to purchase now.
Deal of the Day:
To end their partnership with a bang, Kendrick Lamar and Reebok have announced the final installment of their collaborative collection "Red and Blue." The line includes a pair of eye-catching olive green premium leather sneakers, an ode to the Compton saying that "mixing red and blue makes green." The Reebok Classic x Kendrick Lamar Classic Leather Lux collection will be available online and in stores for unisex and children's sizes on November 25.
Advice of the Day:
"The sun will rise in the morning" —Barack Obama
GIF of the Day: