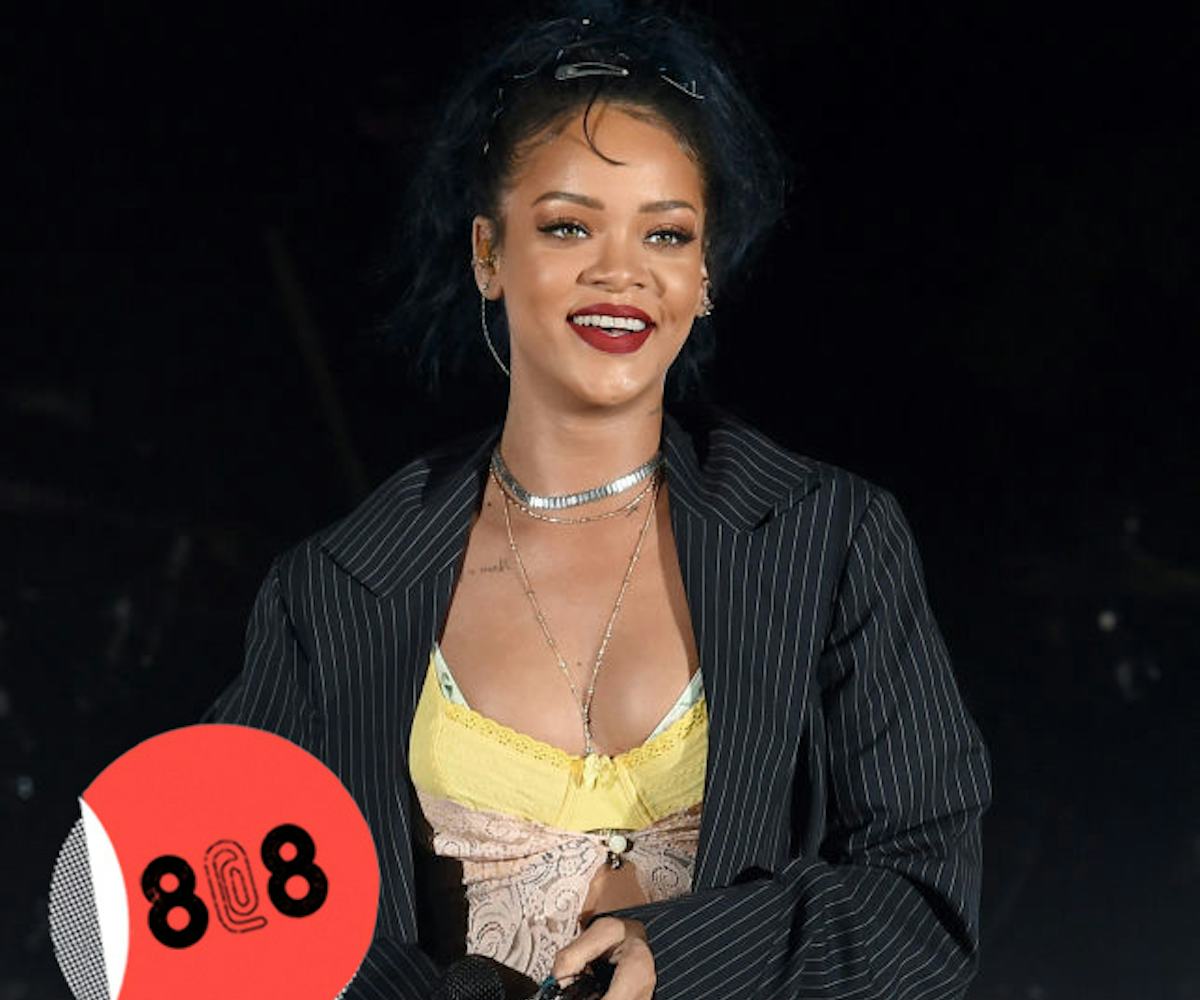 Photo by Kevin Winter/Getty Images
8@8: Your Morning Scoop
rihanna has her own agency
Today is...
National Chicken Soup for the Soul Day! Amen.
News of the Day:
+ Rihanna launched her own beauty and stylist agency called Fr8me—her team includes makeup artist Mylah Morales, hair stylists Patricia Morales and Marcia Hamilton, and wardrobe stylist Jason Bolden.
+ Multimedia designer Ashten "Whoopi" Winger's Drizzy Tearz app will make you love Drake more than you already did. The game even comes complete with an official soundtrack.
+ If you thought vaping was a trend that would die off soon, you are mistaken. Apparently, vape phones are a thing now. They're not approved by the FCC in the U.S. but it's only a matter of time before they start popping up...
+ Jhené Aiko partnered with the United Nations foundation and Brooklyn Industries for the Girl Up campaign to support the empowerment of girls worldwide through advocacy and fundraising. One way that the campaign is raising awareness is by selling the Global Equality Tee, which comes in three different styles.
+ Watch the intense music video for David Guetta, Sia, and Fetty Wap's "Bang My Head."
Deal of the Day:
For 24 hours only, get 25% off at Nasty Gal! 
Advice of the Day:
"I think that little by little, I'll be able to solve my problems and survive." –Frida Kahlo
GIF of the Day: