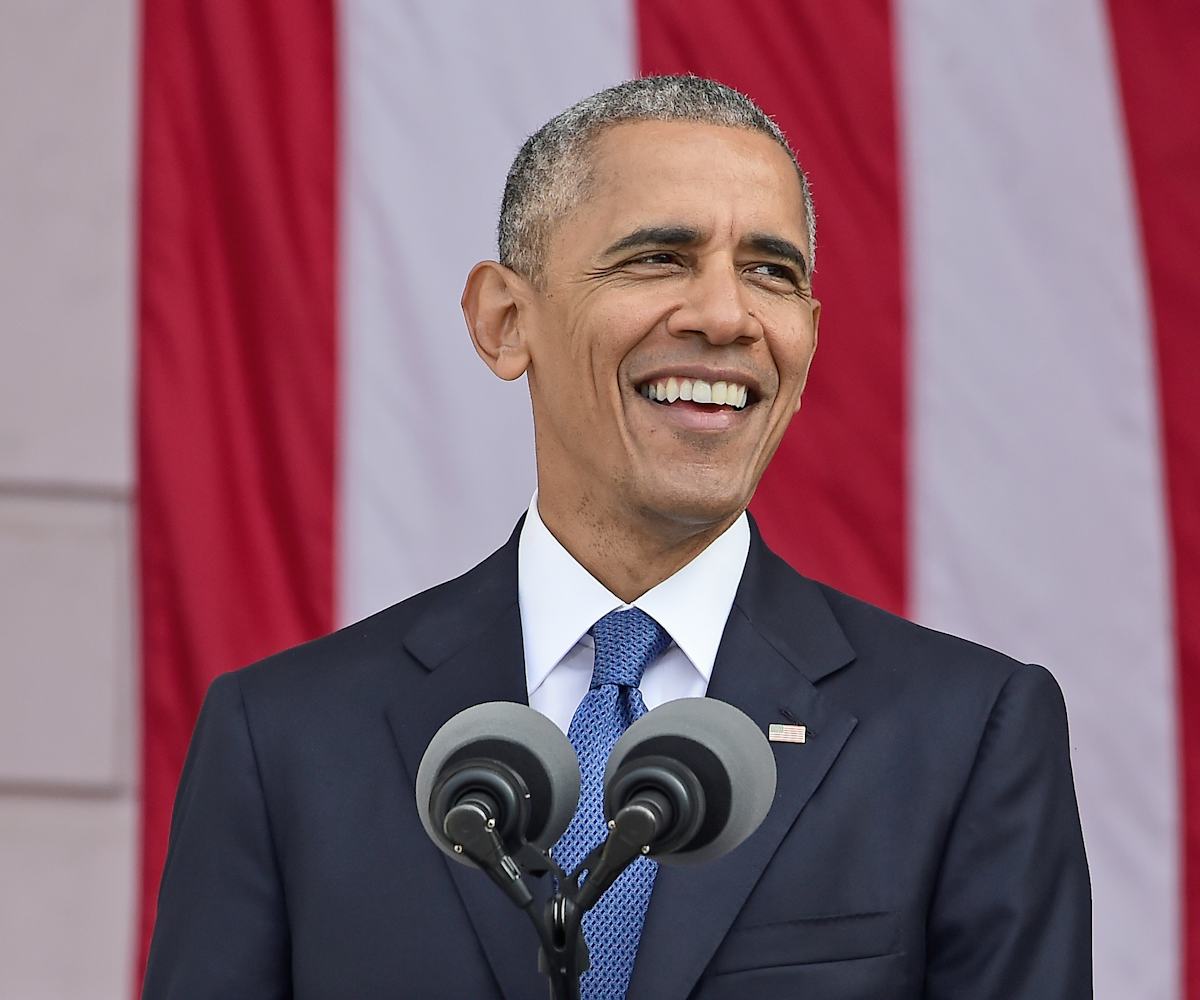 Photo by Pool/Getty Images
8@8: Your Morning Scoop
President Obama to make final decision on DAPL
Today is...
Celebrate the full moon!
News of the Day:
+ After months of peaceful protests across the nation, President Obama is reportedly set to make a final decision about the North Dakota Access Pipelines. According to various credible outlets on Twitter, the Obama administration will approve the construction despite opposition from the Standing Rock Sioux Reservation, activists, and celebrities.
+ Chimamanda Ngozi Adichie perfectly explained why white men don't get to define what racism is in a roundtable discussion with Emmett Tyrrell Jr. on BBC Newsnight about whether Donald Trump is a racist. "I'm sorry, but as a white man, you don't get to define what racism is, you really don't," she said. "You don't get to sit there and say he hasn't been racist when objectively he has."
+ Mitski is showing support for her POC and LGBT fans living in red states by promoting her upcoming shows as a safe space. Check all the dates for her upcoming North American tour here.
+ Learn about the legacy of Leonard Matlovich, the "Gay Vietnam Veteran" who left the world with one of the most powerful tombstones of all time: "When I was in the military they gave me a medal for killing two men and a discharge for loving one."
+ Google and Jeremy Scott teamed up for a special collection of NFC chip live cases for the new Google Pixel. Scott also designed and illustrated an emoji GIF keyboard for the collaboration. The cases are available to purchase for $40 at Store.Google.com.
Deal of the Day:
Acne Studios has officially opened its New York flagship store on 926 Madison Avenue. Once again, the furniture and interior designs were all orchestrated by the brilliant Max Lamb. 
Advice of the Day:
"Everything we do is by choice." —Michelle Obama
GIF of the Day: