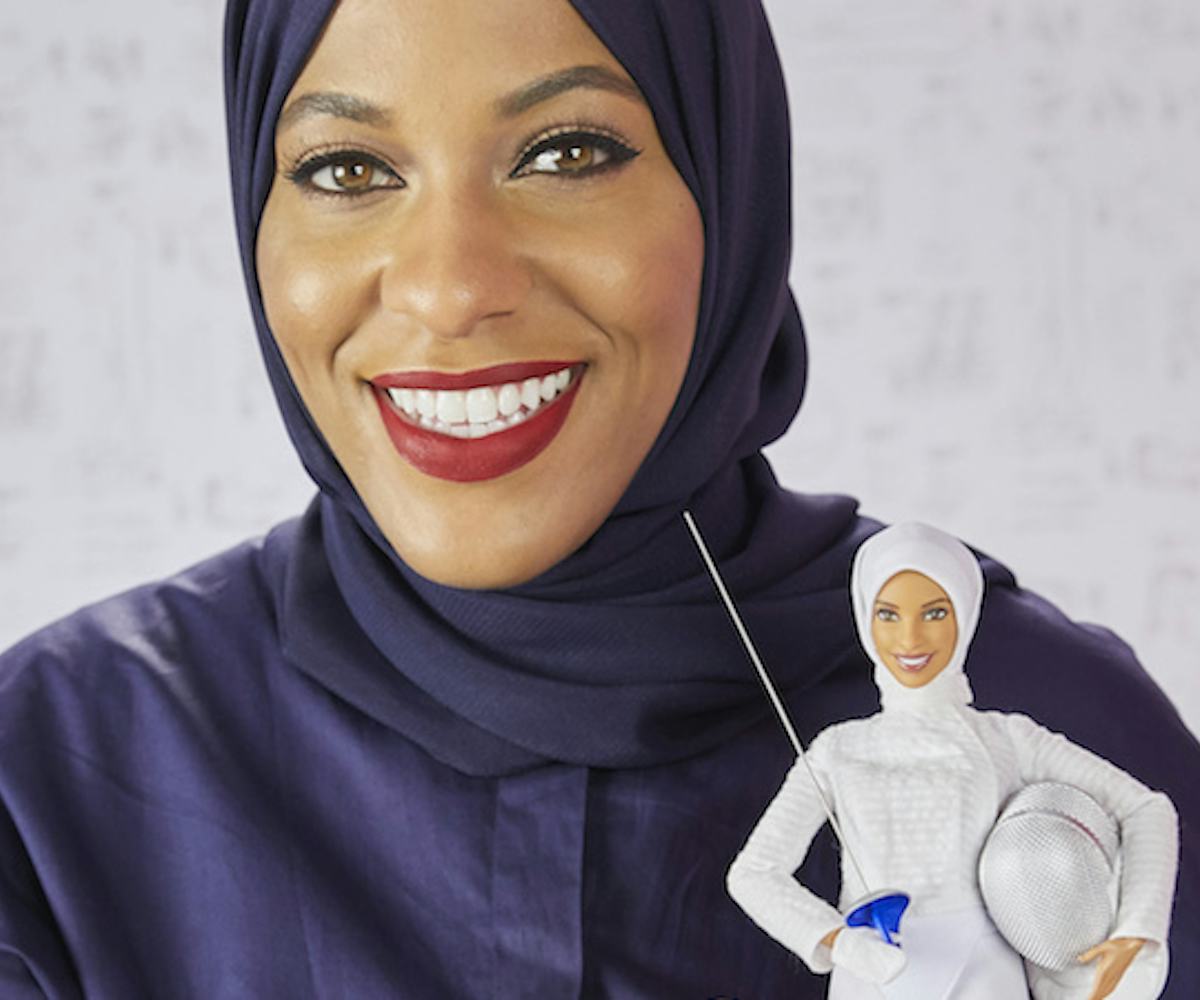 photo courtesy mattel
8@8: Your Morning Scoop
The first-ever Hijab-wearing Barbie is here!
Today is...
National Pickle Day!
News of the Day:
+ Mattel hasn't always been great at producing Barbie dolls that reflect diverse representation, but it's making progress. The latest addition to its "shero" (female heroes) line is the first Barbie to wear a hijab, modeled after U.S. Olympic athlete Ibtihaj Muhammad (who was the first woman to wear a hijab to the Olympics). Muhammad worked closely with Mattel to design the doll, making sure it accurately resembled her body type and ensuring the doll's eyes were decorated with her signature winged eyeliner. "I think its revolutionary for Barbie to take a stand in this moment we're in," she told People.
+ If you're still reeling from that epic Gilmore Girls: A Year In The Life finale, a next installment might be on the way. In an interview with RadioTimes, the show's creator, Amy Sherman-Palladino, sent fans into a frenzy, saying, "It would just have to be the right circumstances…but it's definitely possible." Because she signed a huge deal with Amazon, though, the show might not be premiering on Netflix again. 
+ In some not-so-happy news, CBS News reports that hate crimes are up for the second straight year. The FBI showed there were over 6,100 attacks targeting black people, Jews, Muslims, and the LGBTQIA+ community—and that was just last year. Rates were up 5 percent compared to 2015. Coincidence? Hardly.
+ When Aunt Flo comes to visit, choosing the feminine hygiene product that's right for you isn't always easy, but a new 100 percent biodegradable tampon from LOLA might be the one. It's super-absorbent, hypoallergenic, and flushable. Complete with a chemical-free, cardboard applicator and made from organic cotton, we can only hope other major tampon companies catch on. Did we mention they deliver straight to your door?
+ In the ultimate revenge story, M.A.C announced a global collaboration with the ultra-fab beauty influencer Patrick Starrr. While we first learned it was in the works last week, we finally know what the full collection entails: 14 amazing makeup essentials from lipsticks and glosses to eyeshadow palettes and a setting powder we are already obsessed with. Stay tuned for more updates and shop, shop, shop once it's available online and in stores December 14.
Deal of the Day:
Swedish footwear label Tretorn teamed up with Andre 3000 for an epic capsule collection that dropped yesterday. The "I André Benjamin Will Not Draw In Class" is inspired by the rapper's own personal connection to the brand's classic Nylite sneaker (he used to sketch his own designs right onto the sneaker). You can shop the 10-piece collection now, here.
Advice of the Day:
"Follow your passion. Stay true to yourself. Never follow someone else's path unless you're in the woods and you're lost and you see a path. By all means, you should follow that." —Ellen DeGeneres
GIF of the Day: