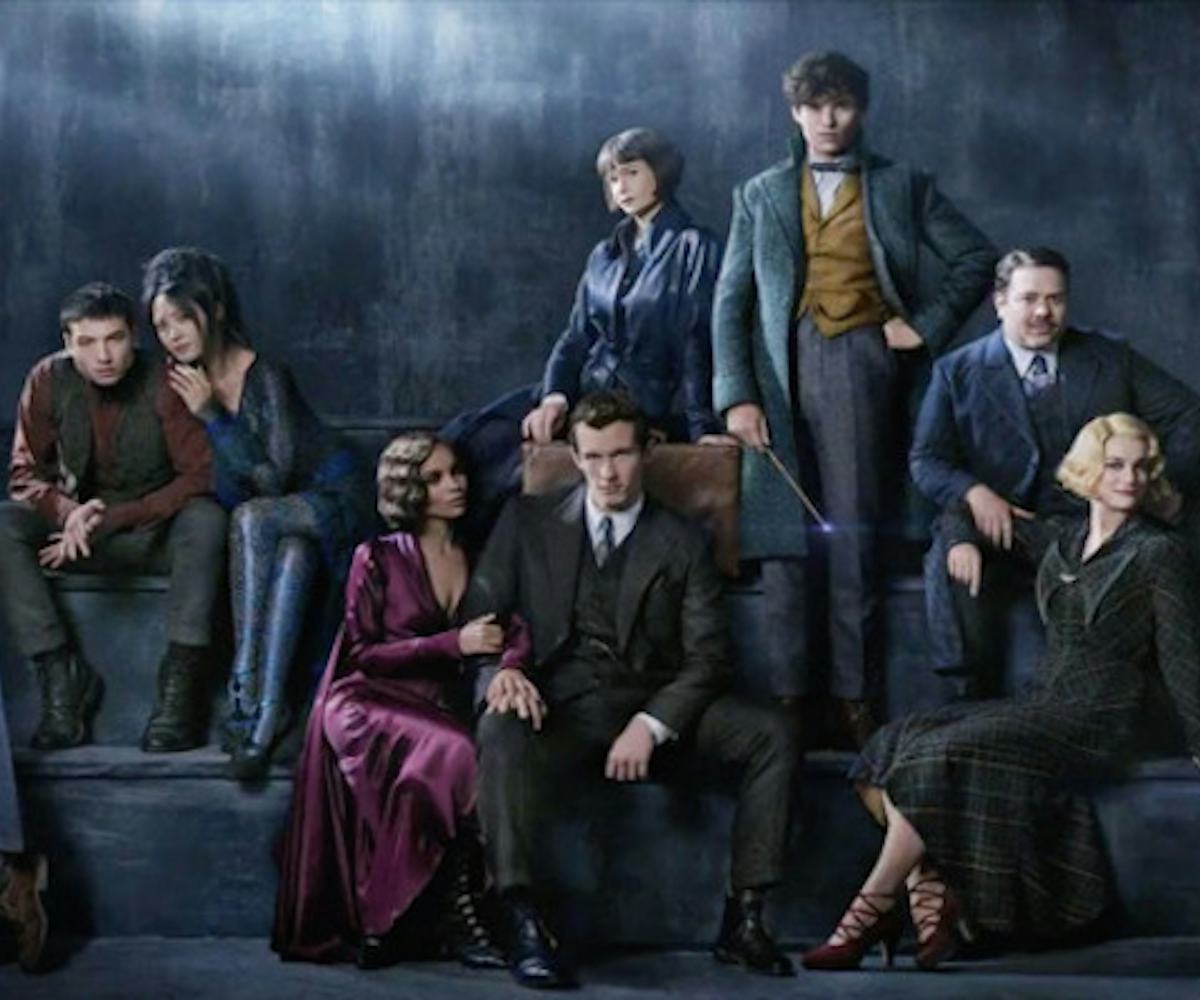 Photo courtesy of Warner Bros./@FantasticBeasts
8@8: Your Morning Scoop
The first 'Fantastic Beasts 2' cast photo shows us a young Dumbledore
Today is...
National Homemade Bread Day!
News of the Day:
+ Fantastic Beasts just debuted its first cast photo, and we couldn't be more excited. Jude Law will be playing a "steely-eyed" young Dumbledore alongside the likes of Zoë Kravitz and Eddie Redmayne. Plus, we now know what it's called: Fantastic Beats: The Crimes of Grindelwald. The film isn't set to release until November 16, 2018, but in the meantime, check out the star-studded cast, below. 
+ *NSYNC have teamed up with Epic Rights to launch a new line of merch in celebration of the band's 20th anniversary. You can expect to see old *NSYNC album covers, photos, and logos on a series of tees, electronics, home goods, and more. All of the clothes will be '90s-inspired, of course. Can they bring HitClips back, please? 
+ Kim Kardashian West's KKW Fragrance launched this week, and guess what? She made $10 million dollars in one day, proving yet again that she is the queen of everything. Considering no one has smelled the fragrance yet, Kim's fans must really trust her and her healing crystals to make them smell like a million bucks. 
+ Fleetwood Mac just announced that they will be releasing a re-issue of their 1975 self-titled album. Available in three different editions (single disc, two-disc, and 3XCD/LP/DVD), the album hits shelves on January 19 and will feature unreleased studio recordings as well as early takes of the songs "Rhiannon," "Landslide," and "Say You Love Me." 
+ If you've recently shopped at Forever 21, we've got some bad news for you. The fast fashion retailer announced that customer credit card information may have been leaked due to a data breach. The company is still in the early stages of investigation but have assured shoppers that they are doing everything they can to remedy the situation.
Deal of the Day:
Steve Madden just launched its first loyalty program, called SM PASS, that comes with some pretty awesome perks. Shoppers can earn $10 in credit for every 1,000 points they gain, and every dollar spent is worth five points. You also get 500 points just for enrolling, which means you're halfway to $10 already. As if it couldn't get any better, the brand is also throwing in a limited-edition reward: Earn 30,000 or more points, and you're eligible to receive two free pairs of shoes per month for 12 months! Find out more and sign up for the program here.
Advice of the Day:
"Take care of yourself, and be unapologetic about it." - Alencia Johnson
GIF of the Day: