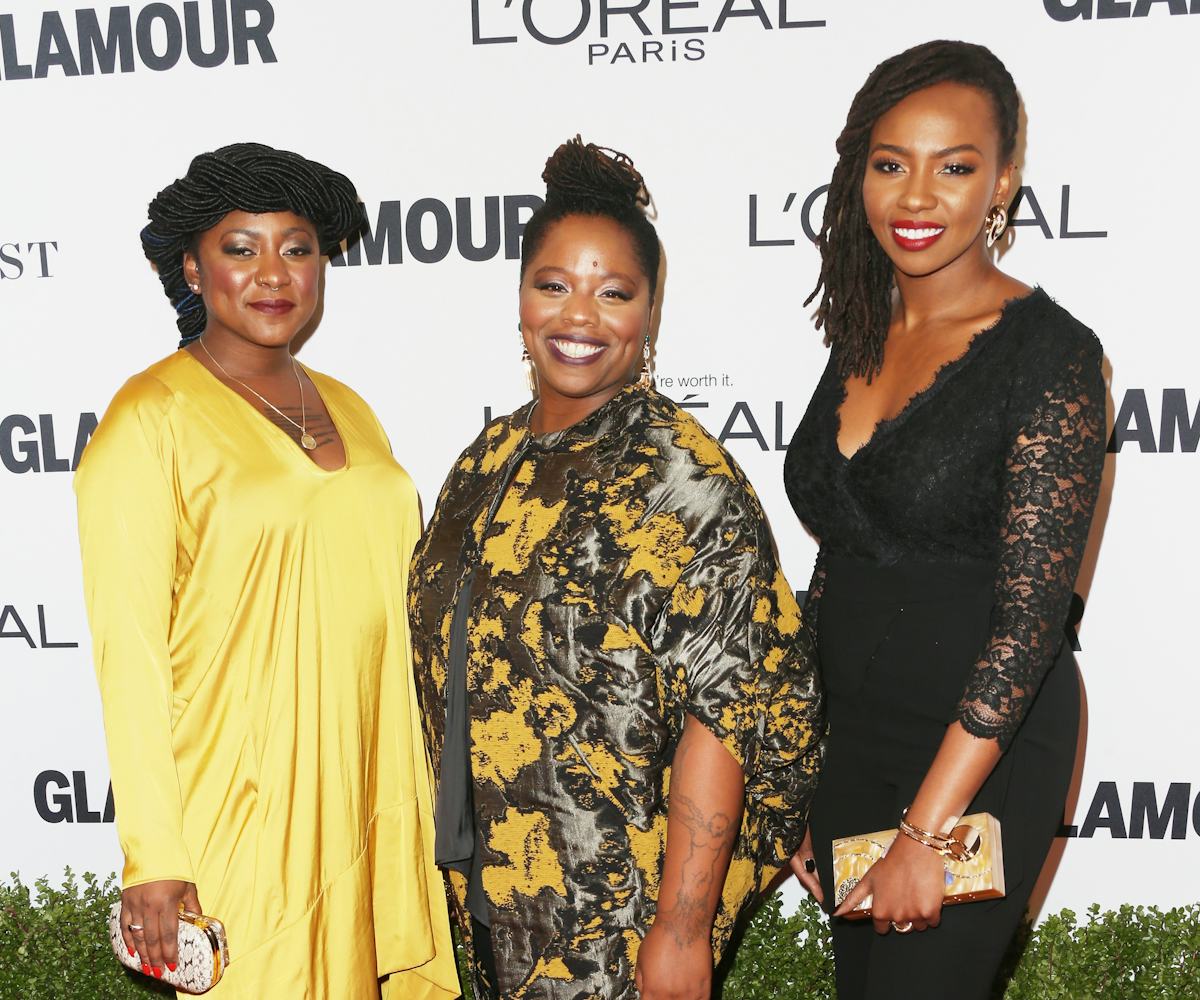 Photo By Frederick M. Brown/Getty Images.
8@8: Your Morning Scoop
Black Lives Matter has issued a statement on Trump's election
Today is...
Mickey Mouse's Birthday!
News of the Day:
+ Black Lives Matter issued a moving statement regarding Trump's election. "Even if everyone didn't agree politically, at the very least, we deserved to have our collective humanity affirmed. We feel more than disappointed or angry—we feel betrayed," said BLM in the statement released exclusively to Mic. "We fight for our collective liberation because we are clear that until black people are free, no one is free. We are committed to practicing empathy for one another in this struggle—but we do not and will not negotiate with racists, fascists or anyone who demands we compromise our existence." Here's to better days, America. 
+ With the release of his new track, "Redbone," it's clear Childish Gambino is ready to switch up his sound. The groovy track will be featured on his forthcoming album, Awaken, My Love!, out December 2.
+ Hundred Waters' fourth annual FORM Arcosanti music and arts festival will be taking place the weekend of May 12 to 14. Apply to attend here.
+ Nood, a photo editing app that uses stickers to undermine the censorship of female bodies, has started a petition to get the app into the Apple App Store after it was rejected for "objectionable material." Sign the petition here. Body positivity, for the win.
+ David Blaine totally grossed out Drake, Steph Curry, and Dave Chappelle with a frog trick that you have to see for yourself. Check it out below.
Deal of the Day:
The ultimate gift service is finally here, thanks to Wildfang. For just $15, anything purchased from this page will be delivered within two hours on the same day of your purchase. Instant gratification has never been easier.
Advice of the Day:
"You cannot allow other people's opinions, comments, or decisions affect how you feel about yourself." —Zendaya 
GIF of the Day: