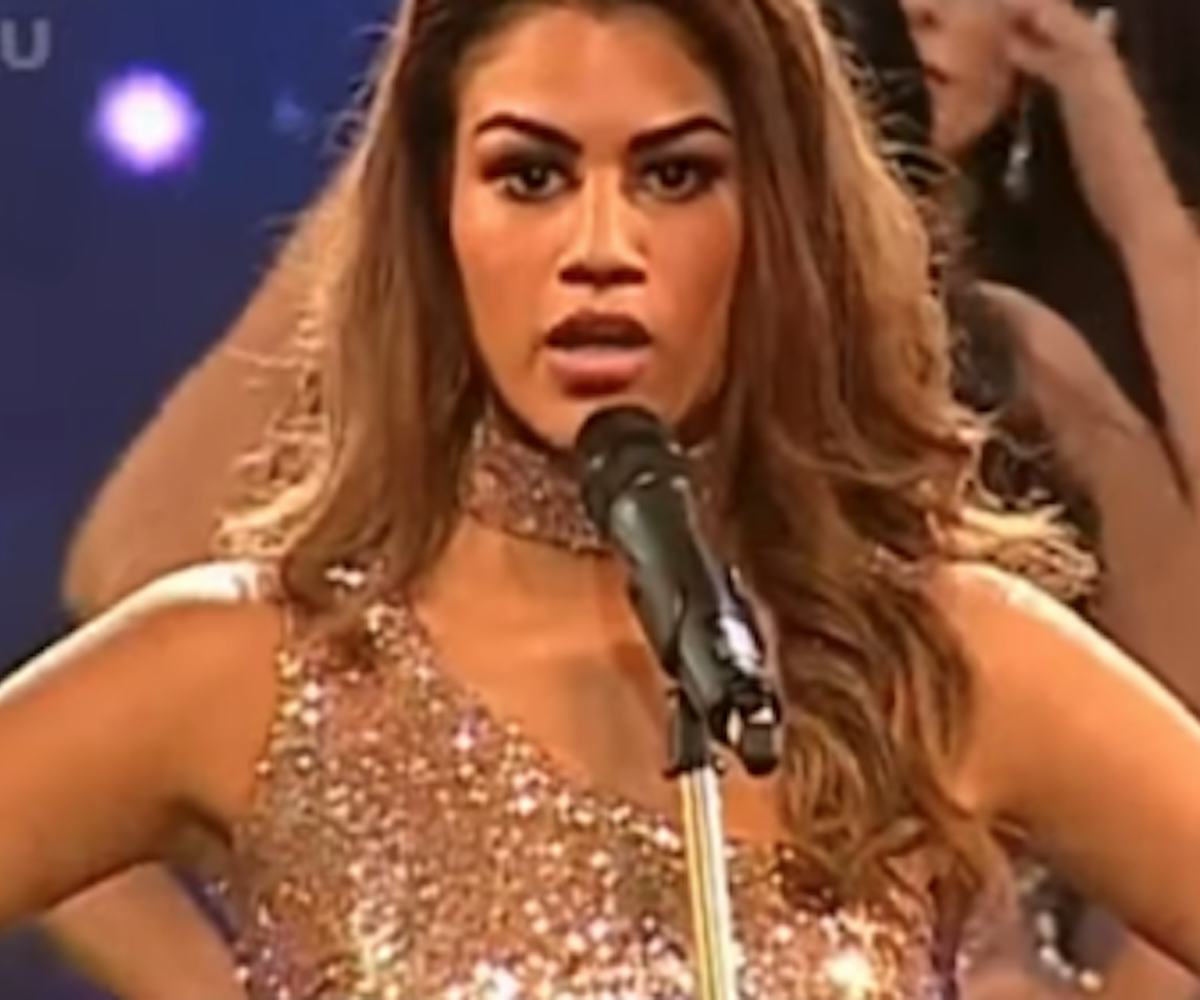 Image via youtube
8@8: Your Morning Scoop
Contestants at the Miss Peru pageant used their platform to condemn violence against women
Today is...
National Men Make Dinner Day!
News of the Day:
+ Beauty pageants aren't events where one might expect commentary on women's rights, but that's exactly what happened at the Miss Peru Competition on Sunday night. When the 23 contestants were asked for their body measurements (gross), each of them recited a statistic related to violence against women in their country. You can see the viral clip for yourself, below.
+ Remember when Millie Bobby Brown rapped Nicki Minaj's "Monster" on Jimmy Fallon last year, giving us even more reason to love her? Well, she found a way to show herself up this year. On Monday night, Brown returned to Fallon's show to promote Stranger Things 2 and blessed us all with a rap recap (rerap?) of the series' first season to catch us up. Watch the entire iconic performance, below. 
+ Arguably the most unnecessarily gendered category is skin care; everyone—regardless of gender—has skin. Panacea is a new brand that aims to take gender out of products, to focus more on quality, and its first product just dropped. The Aegis kit includes a facial cleaner, moisturizer, and SPF guaranteed to make your boy, girl, or gender non-conforming skin clean, mattified, and protected from the sun. Grab a kit for yourself, here. 
+ LOLA, a brand that specializes in feminine products like organic tampons and pads, is now helping cure cramps. Just yesterday, it released Cramp Care, a new line containing a daily supplement and an essential oil blend, that combats menstrual cramps. The brand's foray into the medicinal field is all-natural, environmentally conscious, and you can count the ingredients of each product on your fingers. Right this way to easier periods.
+ After months of waiting, we've finally gotten word on the release date of American Crime Story: The Assassination of Gianni Versace. The series, starring Penélope Cruz as Donatella and Darren Criss as the killer responsible for Gianni's death, is set to air on Wednesday, January 17. Be sure to tune in next year for what's sure to be a legendary second installment of ACS.
Deal of the Day:
Whitney Museum and sweater brand Lingua Franca just dropped sweatshirts to go along with the museum's new "An Incomplete History of Protest" exhibit. There are two sweaters, which state "give a damn" and " solidarity," priced at $125 each. Pricey, yes, but it's less than half the price that Lingua Franca sweaters usually go for, not to mention that they benefit the Whitney. If you can't make it to the museum in person, you can still shop the sweaters online. 
Advice of the Day:
"I have two hands: one for me, one for other people." —Millie Bobby Brown
GIF of the Day: