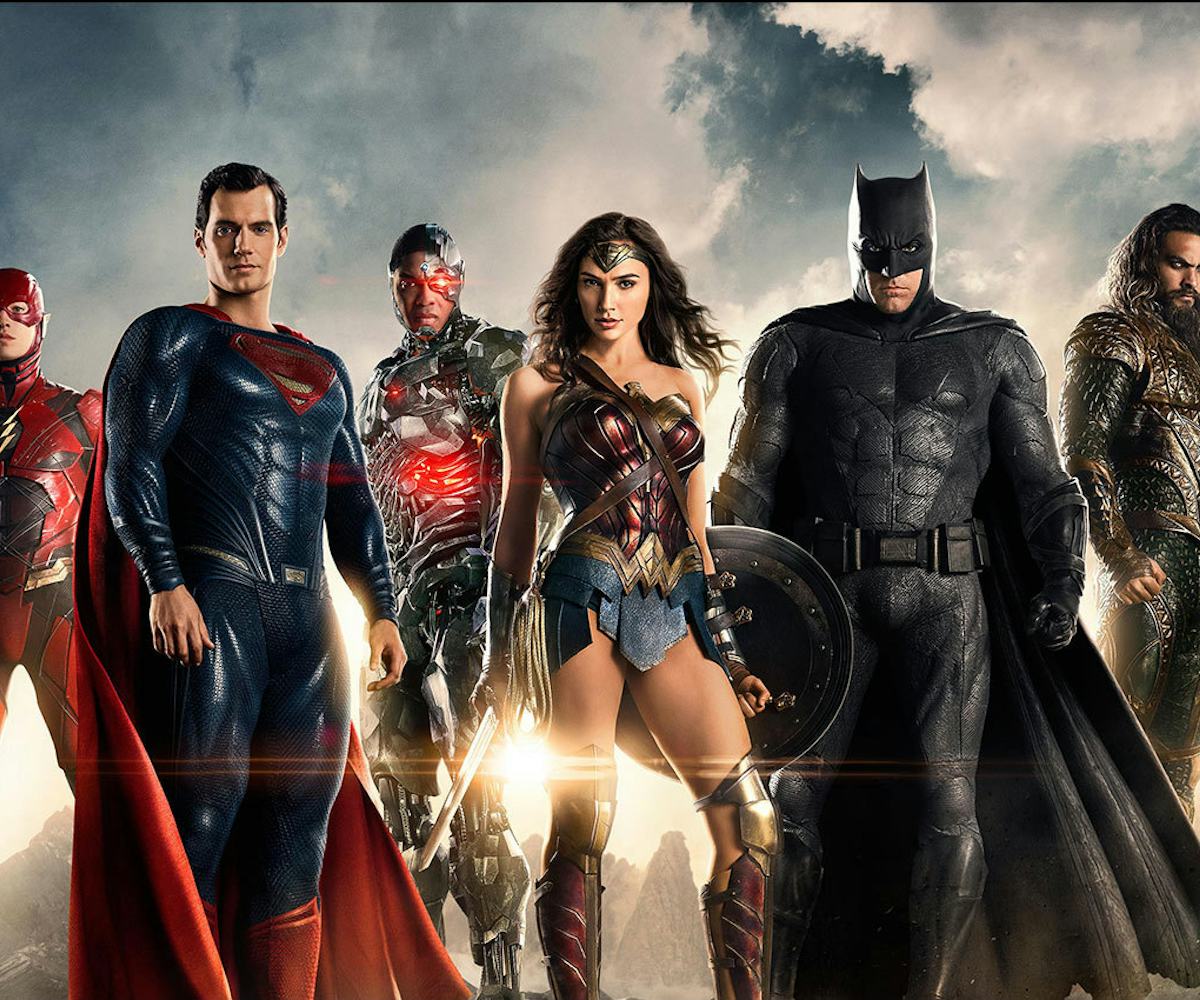 DC Entertainment
8@8: Your Morning Scoop
Even Wonder Woman couldn't save the disappointing 'Justice League.'
Today is…
National Peanut Butter Fudge Day!
News of the Day:
+ Two days after Transparent actress Trace Lysette said the show's star, Jeffrey Tambor, sexually harassed her, Tambor announced that he will be exiting the Amazon show. Speculation that he would be written off had been high since Tambov's former assistant Van Barnes first came to light, but Transparent creator Jill Soloway had yet to make a decision. In a statement, Tambor once again denied the allegations levied against him, before stating that he would not return to the set. "Given the politicized atmosphere that seems to have afflicted our set, I don't see how I can return to Transparent."
+ Nigeria will compete at the Winter Olympics for the first time ever, after its three-woman bobsled team completed the fifth of its five qualifying races. Led by driver Seun Adigun, a 2012 summer Olympian and former African hurdling champion, the team is the first African bobsled team-male OR female to qualify for the winter games. "Nothing makes me prouder than to know that I can play a small role in creating opportunities for winter sports to take place in Nigeria," Adigun told ESPN. 
+ Kim Kardashian West opened up about her decision not to invite the surrogate carrying her third child with Kanye West to her "Tea for Three" baby shower. On an appearance at The Real, West explained "I think I have to explain it to my kids first and figure out how I'm going to explain it to them." Which makes perfect sense. As does not asking a woman about the decisions she makes for herself and her pregnancy in the first place, but that's just us!
+ Justice League, the DC Entertainment superhero film intended to rival The Avengers, opened to a dismal $96 million this weekend, making it the lowest-grossing opening weekend for any movie in the DC franchise. The film, which brought together Batman, Wonder Woman, Superman, The Flash, Cyborg and Aquaman was intended to rival Marvel's The Avengers. Yet the Ben Affleck-led film struggled to find footing, even despite the success of costar Gal Gadot's recent Wonder Woman run.
+ Feel like you're the only person who wants to curse at an automated phone system for not getting you to a human? You're not. After someone tweeted that cursing at a lengthy Walgreen's ad got him routed directly to the pharmacy's main menu, Silicon Valley CEO Anne Ahola Ward let us all in on a bigger secret: swear at an automated system, and you'll likely be sent right to an operator. Because it's Twitter, a man immediately checked her work, and in fact the patent is very, very real. Curse away!
Deal of the Day:
Black Opal, the beauty brand that's become a cult favorite for women of color, is kicking off Black Friday early and offering 20 percent off of everything on their site, y'all. True Color concealers and foundations, Color Splurge shadows, it's all here—and it's all so, so affordable. If you're feeling lucky, take a gamble and wait to see what's left come Cyber Monday—that discount drops to a whopping 30 percent.
Advice of the Day:
"I'm not going to die because I failed as someone else. I'm going to succeed as myself." — Margaret Cho
GIF of the Day: