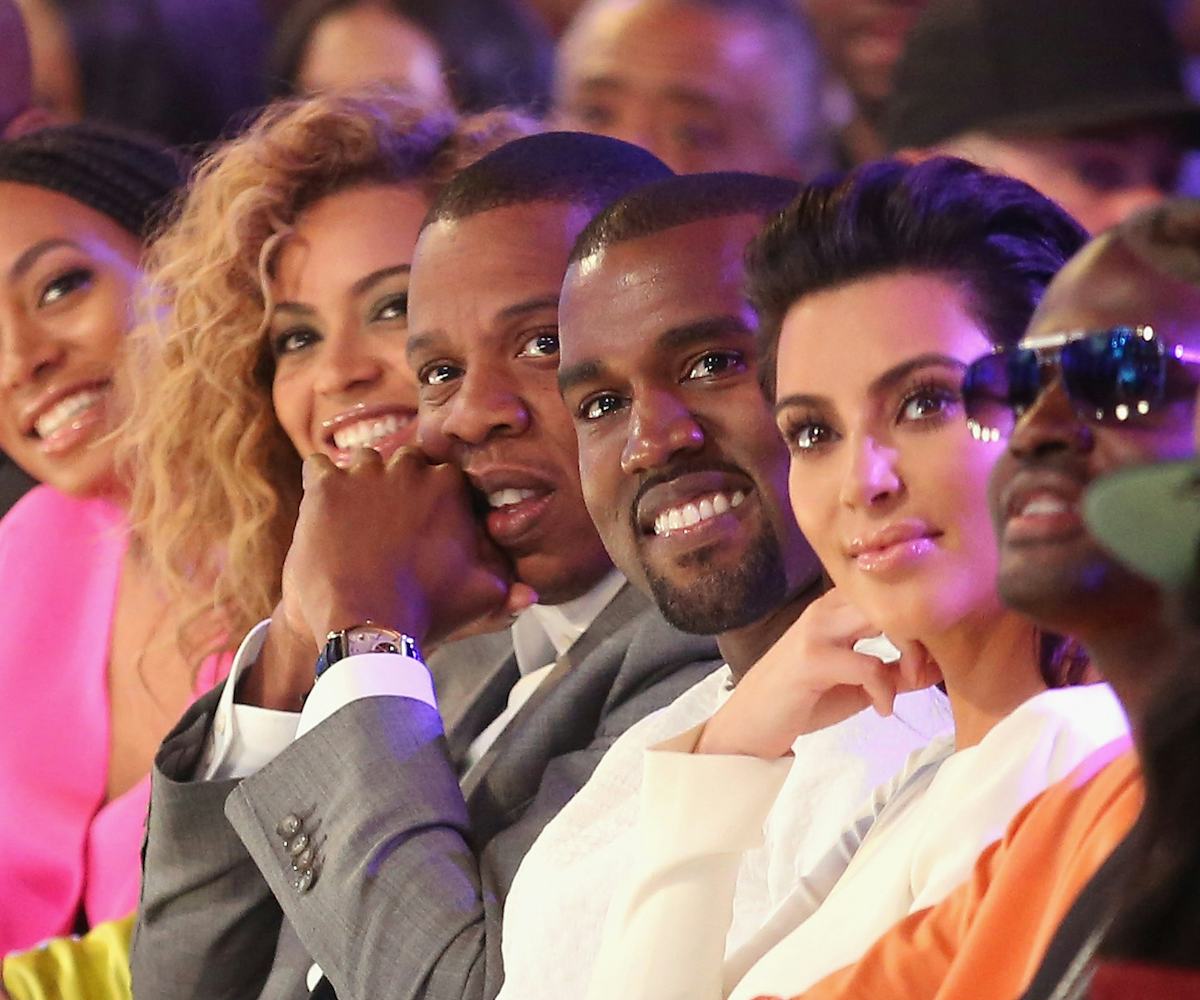 Photo by Christopher Polk/Getty Images
8@8: Your Morning Scoop
The Beyhive is not happy with Kanye West
Today is...
National Stuffing Day!
News of the Day:
+ After Kanye called out Beyoncé in the middle of a rant at his headlining show in Sacramento, California, the BeyHive unleashed havoc on the rapper via Twitter with the hashtag #KanyeIsOverParty. Fans of Taylor Swift also got involved because West brought up the VMAs interruption yet again. Read some of the comments here.
+ Celebrities have been chiming in on the "Hamilton" vs. Mike Pence debacle. Hands down, John Legend had the best response, though:
+ Republican extremists are creating fake black profiles on Twitter to go around the platform's new ban of accounts that post hate speech. Daily Stormer founder Andrew Anglin stated the following instructions to participants: "We've got a big campaign coming up. Just go on black Twitter and see what they look like, copy that model. Start filling it with rap videos and booty-shaking or whatever else these blacks post. Read through their posts to get an idea of how they post. You need to be able to post in a manner which is indistinguishable from normal black tweeters."
+ Kate Bush recently opened up to BBC Radio's 6 Music, marking her first interview in five years. During the discussion with Matt Everitt, she talked about personal matters such as her friendship with Prince, her history of anxiety, and her forthcoming album of live recordings from her 2014 residency at the Hammersmith Apollo.
+ You can finally stream Beyoncé's rework of "Daddy Lessons" with the Dixie Chicks from her performance at the Country Music Awards via iTunes, Spotify, and TIDAL.
Deal of the Day:
Acne Studios collaborated with Jack Pierson on a limited-edition collection of pouches. Stock up on them all here.
Advice of the Day:
"You're changing all the time. Why are we trying to define ourselves so much?" —Alia Shawkat
GIF of the Day: