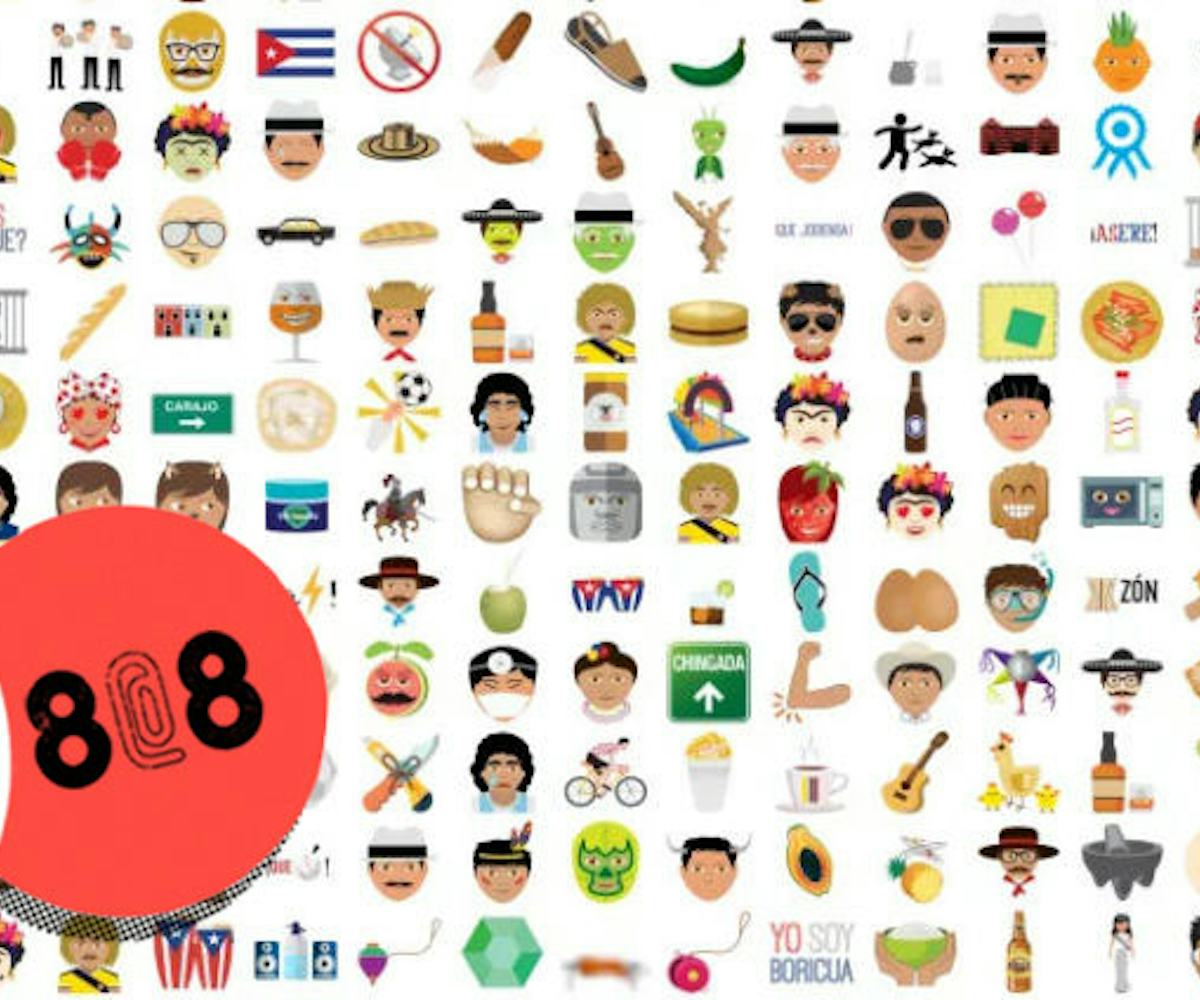 Photo courtesy of Zubi Advertising
8@8: Your Morning Scoop
latino emojis will spice up your text life
Today is...
National Espresso Day!
News of the Day:
+ Zubi Advertising created a collection of 267 emojis specifically for the Latino community! Right now, the app is only available in Mexico, Cuba, Vneezuela, Argentina and Puerto Rico though. Living la vida loca, indeed.
+ Another The Hills star is getting married! Over the weekend, Audrina Patridge was finally asked the big question by her longtime boyfriend Corey Bohan. (In case you forgot, he's a professional surfer/BMX dirt bike rider. Classic bad boy professions.) Bohan proposed at Summit House in Orange Country, CA with Patridge's family present. Congrats!
+ Matt Mondaline takes us on a stroll through St. Gallen, Switzerland in the Ross Chait filmed music video for Ducktails' "Don't Want To Let You Know." 
+ Based on a recent communications report, companies will no longer target millennials as a whole demographic starting in 2016. Instead, they will find ways to market to millennials based on their passions.
+ Watch the animated music video for Alex G's "Brite Boy."
Deal of the Day:
The new Superga x Domingo Zapata collaboration is finally available! Shop it all here.  
Advice of the Day:
"There is no greater agony than bearing an untold story inside you."- Maya Angelou
GIF of the Day: