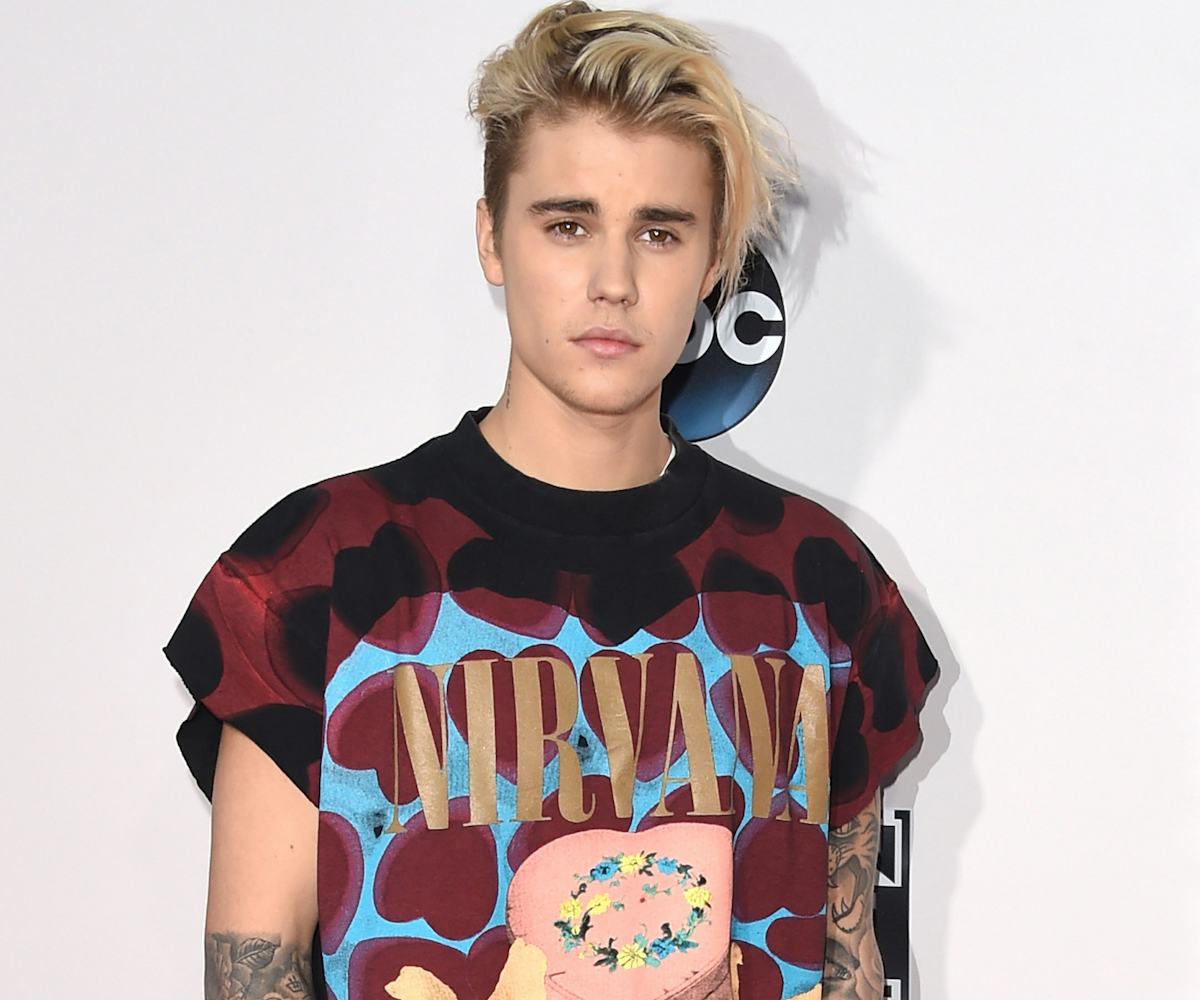 Photo by Jason Merritt/Getty Images
8@8: Your Morning Scoop
courtney love weighed in on justin bieber's nirvana shirts
Today is...
Black Friday! Happy shopping ;)
News of the Day:
+ Justin Bieber continues to get a lot of flack for wearing Nirvana t-shirts, but Courtney Love supports him so you probably should too. His stylist explained why they're so "controversial" in an interview with Harper's Bazaar/Esquire.
+ Vic Mensa marched with protestors in Chicago prior to the release of a video showing a white police officer Jason Van Dyke shooting and killing 17-year-old Laquan McDonald in October 2014. Authorites have charged Van Dyke, who shot McDonald an estimated 16 times, with first degree murder and denied bail. It took a lawsuit and a judge's court order to get police to finally release the graphic footage to the public. In other news, poet Malcolm London was freed from jail and cleared of all charges on Wednesday in Chicago.
+ Erykah Badu's But You Cain't Use My Phone mixtape dropped today! Purchase it from iTunes here or stream it here.
+ Mary-Kate and Ashley Olsen are officially not appearing in the Netflix Full House spinoff, Fuller House. Lori Loughlin confirmed to Huffington Post that filming for the season is complete and the twins were a no-show. Boo.
+ Watch the new music video for Chastity Belt's "Lydia," off their debut album Time To Go Home.
Deal of the Day:
It' Black Friday, y'all! There are TONS of amazing deals pretty much everywhere! Shop 'til you drop.
Advice of the Day:
"Shopping is my cardio."- Carrie Bradshaw, Sex And The City
GIF of the Day: