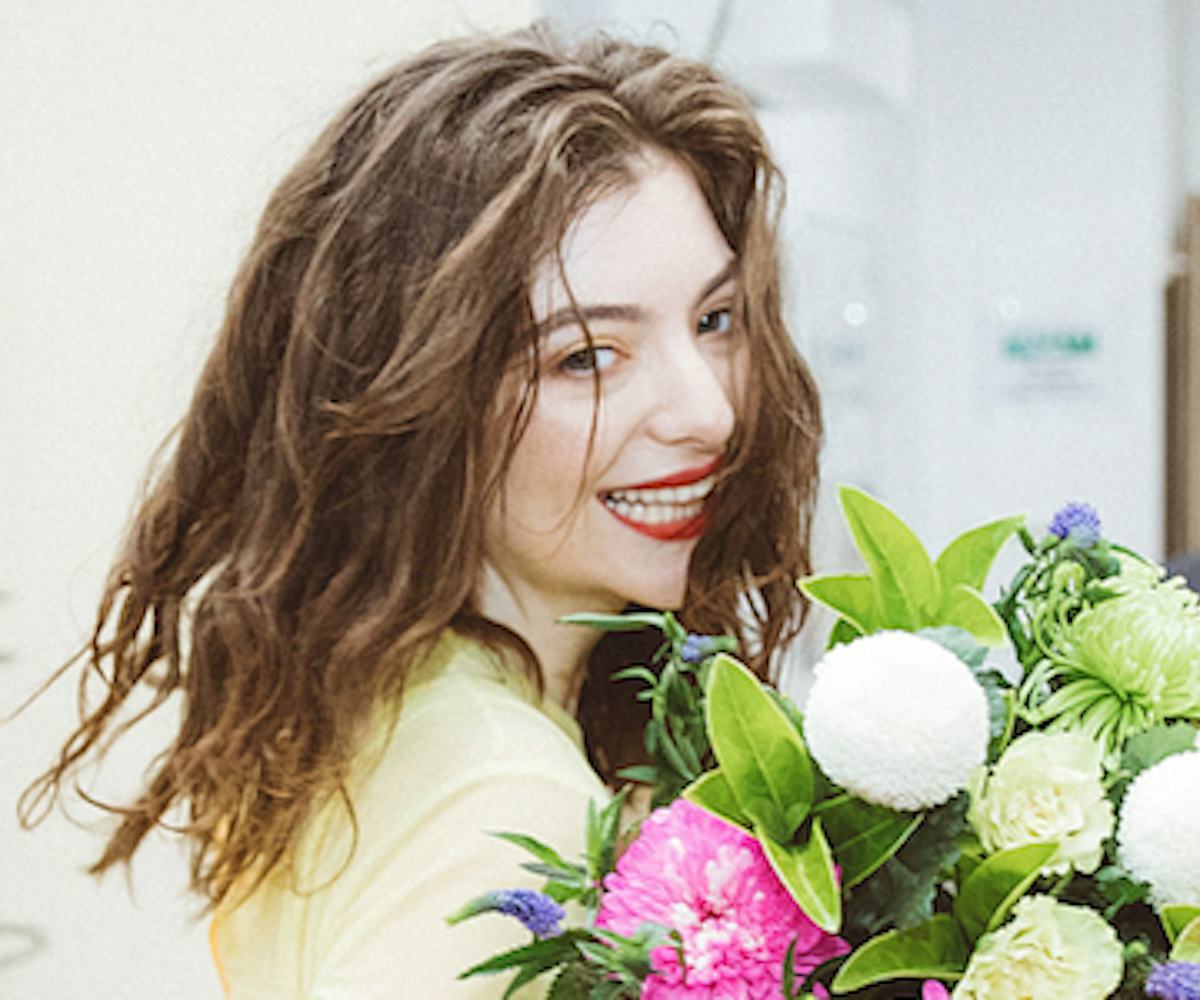 Photo via @lordemusic Instagram
8@8: Your Morning Scoop
Lorde's "Melodrama" is officially a masterpiece
Today is...
Electronic Greeting Card Day!
News of the Day:
+ Sure, people love to drop random things at the MoMA and see if people will believe it's art, but this prank pulled through at the Louvre. This weekend, a Lorde fan hung the album art for her latest album, Melodrama, amongst some of the museum's finest pieces as an homage to her song titled "The Louvre." Granted, we all know that everything Lorde makes is art, but we're glad she's finally getting a little recognition. Sadly, the tribute has since been taken down, but it's the thought that counts.
+ Our favorite safe space for women, The Wing, just launched some magickal new merch perfect for your inner occultist. Starting today, you can shop its bewitching collection of sweaters, beanies, notebooks, and more, for you and your coven to covet. The collection is available in stores and online, so you can shop from the comfort of your own lair. While you're shopping, we'd strongly recommend you pick up a copy of their new magazine, No Man's Land, too.
+ Vans and Opening Ceremony are back at it again with a killer plaid-on-plaid collab to rock this holiday season. Each pair in the collection is constructed of plaid canvas with plaid soles, which will feed your inner '90s kid. The shoes come in two festive colorways, red and green, and are set to be released this Friday. They're limited-edition, though, so be sure to save the date and grab them before they're gone.
+ You probably know skin-care brand Mario Badescu for its facial sprays. The brand's rosewater and green tea are already cult classics, but they're going to have to move over, for the brand's dreamy new lavender scent. The amethyst-toned spray lists aloe, chamomile, and lavender as its key ingredients—the perfect mix for simultaneously soothing skin and calming nerves. This new scent is set to launch on December 26 exclusively at Ulta, so be sure to make use of those holiday gift cards!
+ As you know, FKA twigs has, among many other creative works, a digital zine called AVANTgarden, which is housed on her Instagram page. She shared the second issue yesterday, titled "Dream Warrior," which is a photographic journey through a poem that she wrote. As if that wasn't enough, she's launched a collection of pajamas on her website to go along with it, inspired by her mother's silk pair that twigs has been known to sport on stage. Check out the second issue, below.
Deal of the Day:
Really missing those Black Friday and Cyber Monday steals? We're all having sale withdrawals, but ASOS Outlet came through with a much-needed pick-me-up. As of right now, you can shop its collection of brands like Free People and Calvin Klein at up to 70 percent off. And hey, maybe by the time your order is delivered, you'll have worked off your Thanksgiving food baby and be able to fit into your normal size (no shade, we're all in the same boat here). Right this way!
Advice of the Day:
"If your dreams don't scare you, they are not big enough." ― Lorde
GIF of the Day: