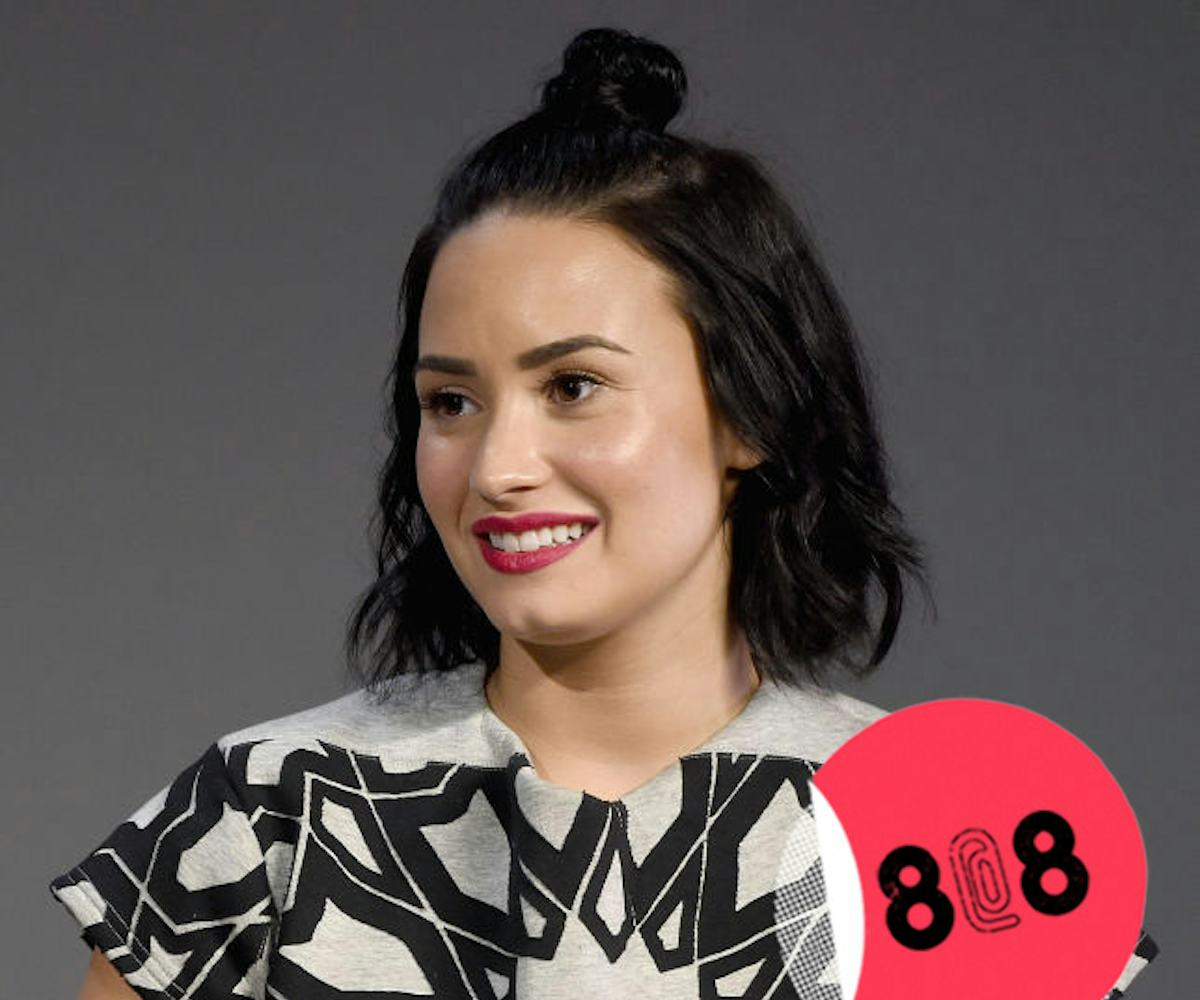 Photo by Jamie McCarthy/Getty Images
8@8: Your Morning Scoop
demi lovato might have accidentally ripped off sleigh bells
Today is...
National Sandwich Day, go grab a hoagie or something!
News of the Day:
+ Sleigh Bells called out Demi Lovato on Twitter for sampling "Infinity Guitars" and "Riot Rhythm" in her bonus track "Stars" without their permission. Lovato has yet to comment regarding the accusation. Talk about being not cool for the summer... (UPDATE 11/4/2015: The producers behind "Stars" have dnied the allegations.)
+ Moschino has created its first Barbie doll, and she's everything you would expect her to be. (She even comes packed with a Moschino T-shirt, quilted leather bomber jacket, and logo-trimmed mesh knitwear.) You can find her on shelves starting November 9 at moschino.com and NET-A-PORTER.COM.
+ Sia announced that her forthcoming album, This Is Acting, will be released on January 29, 2016. She also shared the official cover art via Instagram. As stated in interviews, the songs featured on this album were all originally written for other artists like Beyoncé, Rihanna, and Adele.
+ German designer Phoebe Hees and Gabriel Platt are in the process of creating the darkest shade of black cotton that has ever existed. Viperblack is 40 percent darker than the blackest materials we've been familiar with all these years.
+ Watch PC Music's pop princess Hannah Diamond star in the music video for her brand-new single, "Hi." The visual project is a collaboration with i-D and BABY-G.
Deal of the Day:
Supreme x Levi's have a joint collection dropping on November 5! Check it out here. 
Advice of the Day:
"I'm the kind of person who doesn't wait for opportunities to fall from the sky." –Tinashe
GIF of the Day: