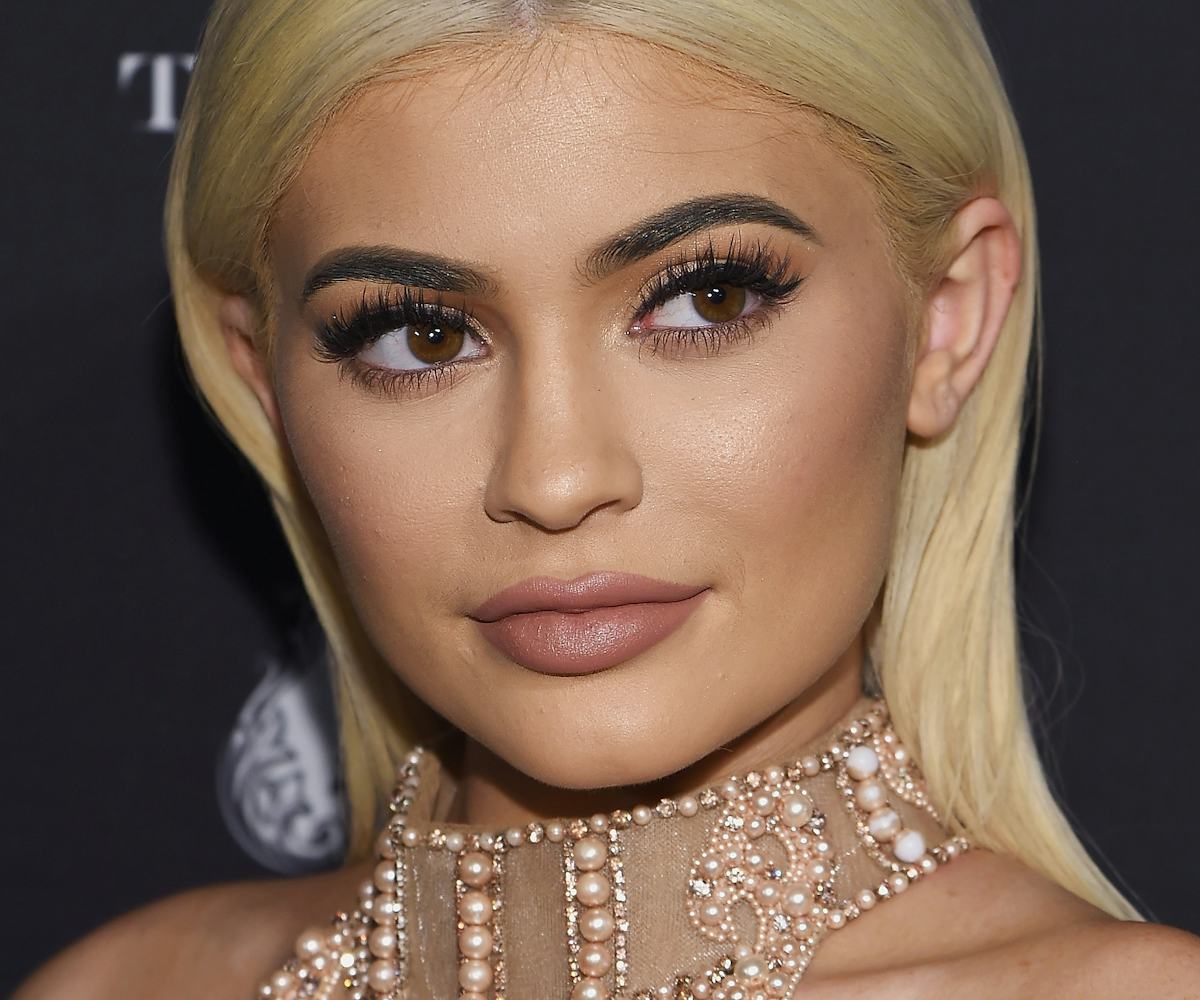 Photo By Dimitrios Kambouris/Getty Images
8@8: Your Morning Scoop
New Kylie Cosmetics merch is coming your way
Today is...
National Mousse Day!
News of the Day:
+ Kylie Jenner is the next big star to come out with merch... well, sort of. After mysteriously launching @thekylieshop on Instagram, Kylie Jenner unveiled some Kylie Cosmetics must-haves for you to snag this holiday season that aren't lip kit ornament. Kylie phone kases, bomber jackets, caps, socks, and underwear are all part of the mix. The merch drops December 10 and will be available for purchase here.
+ The trailer for Princess Nokia's documentary Destiny is here, and you don't want to miss it. The Bronx rapper gives viewers a glimpse into her life story as she prepares for her album's release. Catch the full short film on TheFADER.com.  
+ DeRay Mckesson discussed Black Lives Matter and building tools for digital activism in an interview with The Verge. "I think that we have to be open to new ways of organizing and new ways of building community," said Mckesson, adding:
I'm mindful that we aren't born woke, something wakes us up, and for so many people, what woke them up was a tweet or a Facebook post, an Instagram post, a picture. I never criticize people who [others] deem to be Twitter activists, or hashtag activists, because I know that telling the truth is often a tough act, no matter where you tell that truth. I think that's important. I think that we'll continue to see the platforms push and redefine the way we organize.
+ Welp, just when you thought she had it all, Taylor Swift is getting her own TV channel thanks to AT&T. Launching today, Taylor Swift NOW is part of DirecTV NOW, the network's new streaming service. Thanks to the network streaming all things Swift-related, all hours of the day, you'll never have to endure another T-Swiftless moment ever again.
+ Beastie Boys' Ad-Rock has collaborated with the L.A. footwear company Keep on a new shoe. Proceeds from "Keep x Ad-Rock" will benefit Planned Parenthood. "I support a woman's right to choose and feel that women should not be punished for making decisions about their own lives and bodies," said Ad-Rock in a statement. Pre-order your very own pair here. 
Deal of the Day:
Jewelry designer Brooke Persich is back with a new, sustainable collection. The no-waste designer is the mastermind behind IV, a men's capsule collection that features four rings, earrings, and a bracelet. We're all about borrowing from the boys. Shop the collection here. 
Advice of the Day:
"Only you make your own rules." —Rowan Blanchard 
GIF of the Day: