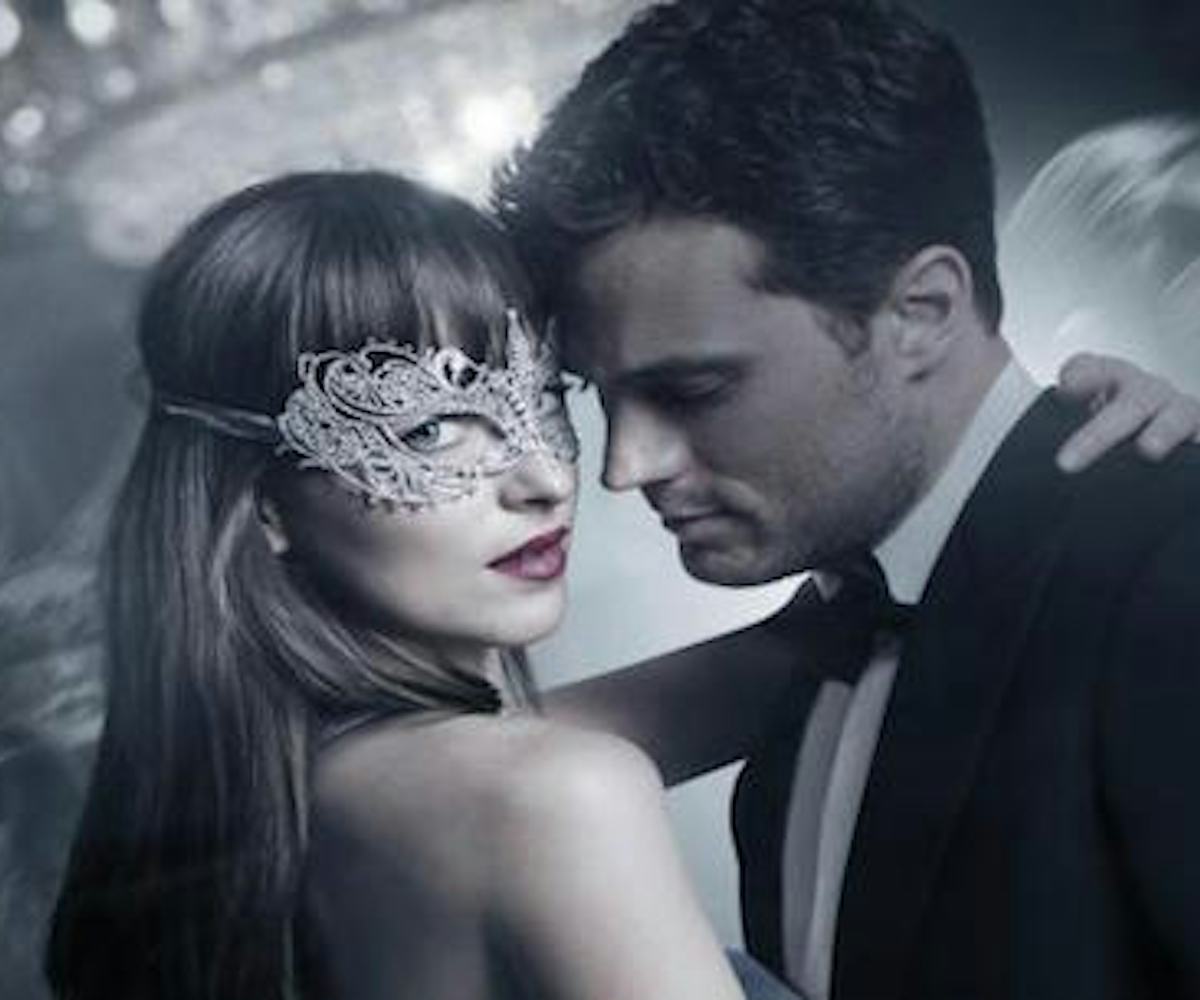 Photo courtesy of The Independent
8@8: Your Morning Scoop
Another 'Fifty Shades' book is coming our way—but there's a twist
Today is...
National Coming Out Day!
News of the Day:
+ Fifty Shades of Grey author E L James just dropped some exciting news for her fans. Via Instagram, she revealed that her upcoming book, Darker: Fifty Shades Darker As Told By Christian, is set to hit shelves on November 28 in the U.S. and U.K. This Fifty Shades love story will be told from Christian's perspective, though, which should make for an interesting twist on the original. 
+ Pop duo Sleigh Bells just announced their new upcoming mini-album, titled Kid Kruschev, set to release on November 10. They'll also be touring North America from January 23 to February 14 next year, giving you a chance to check them out live. You can see their full tracklist here and listen to the lead song from the album, "And Saints," below. 
+ Jhené Aiko just got a very detailed tattoo of Big Sean's face on her arm, and the internet is pretty split over it—probably because they've been dating less than a year. Perhaps this is her way of welcoming in a new era, as she recently finalized her divorce from producer Dot Da Genius. Either way, you can check it out, below. 
+ Award-winning Blackish actress Tracee Ellis Ross recently collaborated with JCPenney to create an affordable 45-piece holiday collection. Ross wrote on Instagram that she hopes to "empower women to embrace their joyful spirit," and we think she's doing a pretty great job at it so far. All the items are under $75, meaning you won't break the bank if you want to snag a few pieces. It's set to hit shelves on November 12, but in the meantime, you can check out a few of the pieces, below. 
+ Bella Hadid recently appeared on Complex's "Sneaker Shopping With __" segment, and somehow turned herself into a meme in the process. While describing what kind of sneakers she likes to see on guys, she said, "If he comes through in these, homeboy's gonna like...get it." The whole thing is very awkward, and so, naturally, the internet went wild with reactions. Check out some of our favorites, below. Next time we think homegirl should just like... be natural. 
Deal of the Day:
If you're looking for a new guilt-free beverage to try, check out Dirty Lemon's new Matcha drink. At only 15 calories, it's loaded with vitamins and antioxidants to help you boost mental awareness, elevate metabolic rate, and increase fat burn. Not only that, but the lime green bottle is filled with lemon juice, matcha green tea, vanilla, and tons of other goodies, so it really tastes as good as it looks. 
Advice of the Day:
"Be thankful for what you have; you'll end up having more. If you concentrate on what you don't have, you will never, ever have enough." —Oprah Winfrey
GIF of the Day: