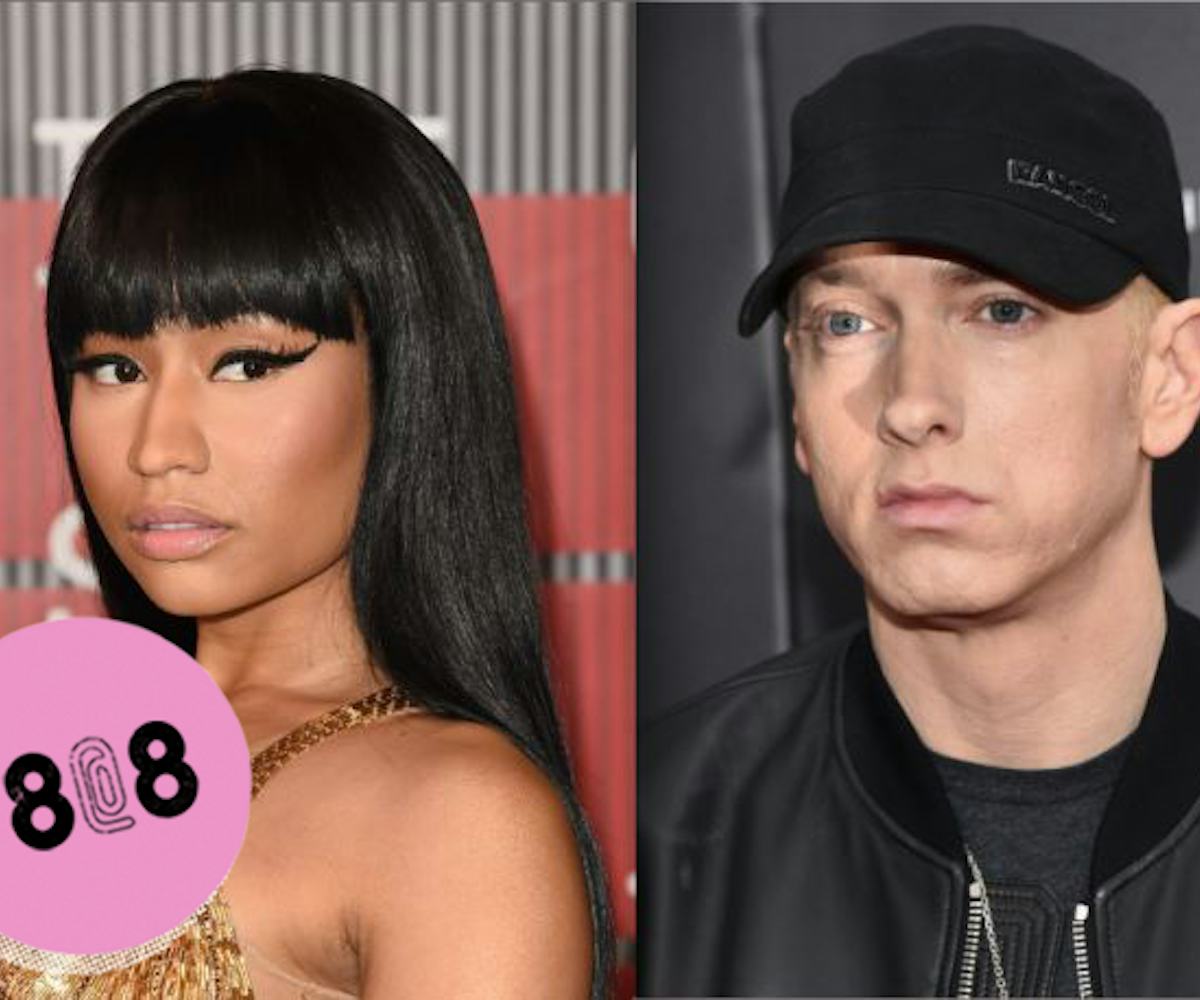 Photo by Jason Merritt, Michael Loccisano / Getty Images
8@8: Your Morning Scoop
nicki minaj & eminem remixed the weeknd
Today is...
Columbus Day a.k.a. Indigenous Peoples Day!
News of the Day:
+ Nicki Minaj and Eminem dropped surprise remixes of The Weeknd's "The Hills." (Shortly after the midnight release, Nicki and The Weeknd performed the new version on SNL.)
+ Students from the University of Texas at Austin are planning a Campus (Dildo) Carry to protest the new law that allows licensed holders to carry concealed guns on campus. The movement has been dubbed #CocksNotGlocks and goes live on August 24, 2016.
+ Stella McCartney filed a complaint against Steve Madden for knocking off her Fallabella Foldover tote bag. This is one of many lawsuits that have been made by designers against the popular shoe and accessories brand this year.
+ St. Vincent was spotted working at a taco shop in Dallas, Texas this weekend. Nobody knows why, but bless her precious soul.
Deal of the Day:
Last chance to get an extra 30% off sale items at Urban Outfitters! 
Quote of the Day:
"For a woman to be ambitious and find reasons and ways to respect herself, and have things to be proud of and not be proud of a guy that she's landed… I think that should be encouraged in women: to want to accomplish something in their lives."- Ronda Rousey
GIF of the Day: