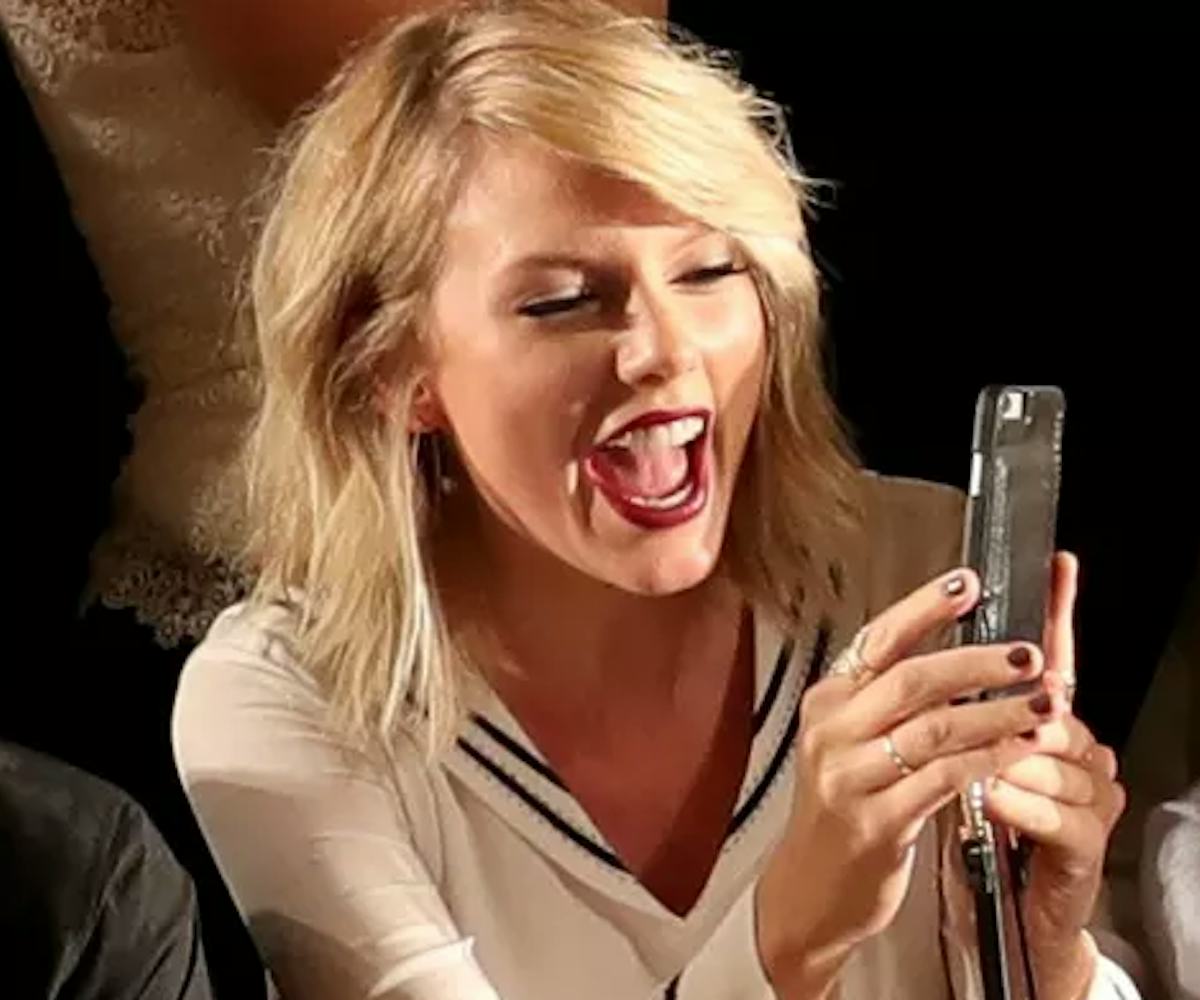 Photo by Neilson Barnard / Getty Images
8@8: Your Morning Scoop
Taylor Swift is probably reading this over your shoulder
Today is...
National Free Thought Day!
News of the Day:
+ The old Taylor Swift was notorious for her fan interactions and the new Taylor is, too. The music maven just announced a new app called The Swift Life curated for her super fans, which will serve as a social platform for all things Swift. Getting the app gives you access to exclusive content, emojis, and even the chance to interact with Taylor herself—she can see everything that goes on. 
+ Your new favorite reselling marketplace has arrived. Exceptionally curated menswear marketplace GRAILED just launched a sister site, HEROINE, which is a platform tailored for the womenswear enthusiast by womenswear enthusiasts. Get ready to bust out your wallet, because the current listings are from cult brands like Comme des Garçons, Maison Margiela, Vetements, and more. Whether you're trying to clear out your closet or pad it for the winter, this site is your new best friend. Browse here.
Photographed by Rebekah Campbell
+ This is the most Jaden Smith thing that Jaden Smith has ever done. The multifaceted creative just announced that he's now the face of an environmentally conscious veggie burger. Smith has teamed with Umami Burger to launch the Impossible Trio, veggie burgers that taste so much like the real thing that you'll think it's "impossible" that they contain no meat.  And as an added bonus, a dollar from each burger sold will be donate to hurricane relief funds—so they're not only environmentally conscious but socially conscious as well. 
+ The art world, a space which has always condoned social activism, is responding to the vehement xenophobia coming from a certain group of politicians. The Federation is a recently created collective of hundreds of artists and organizations aiming to "keep cultural borders open" and preserve a sense of social equality in the art world, in the wake of recent bigoted policies and restrictions placed on nonwhite citizens by the American government. Look out for a tweet from the president condemning this group while simultaneously doing nothing to disprove the reasons for its existence.
+ Our favorite fashion insider site, Coveteur, just launched a juice collab with the L.A.-based juicery Juice Served Here. These vegetable juices are non-GMO and have no added sugar, all ringing in at under 11 grams. Try all three flavors once they launch this afternoon at Juice Served Here.
Photo by Jake Rosenberg
Deal of the Day:
Tatcha is launching its holiday line a few weeks early—but only for a day. Starting today at 10AM and lasting for just 24 hours, the beauty favorite will have its new products available and at a discounted price, but act quick, as they'll disappear once the time is up. If you miss out, you'll have to wait until next month to snag them again, so stock your cart here before the stroke of midnight.
Advice of the Day:
"The willingness to accept responsibility for one's own life is the source from which self-respect springs." - Joan Didion
GIF of the Day: