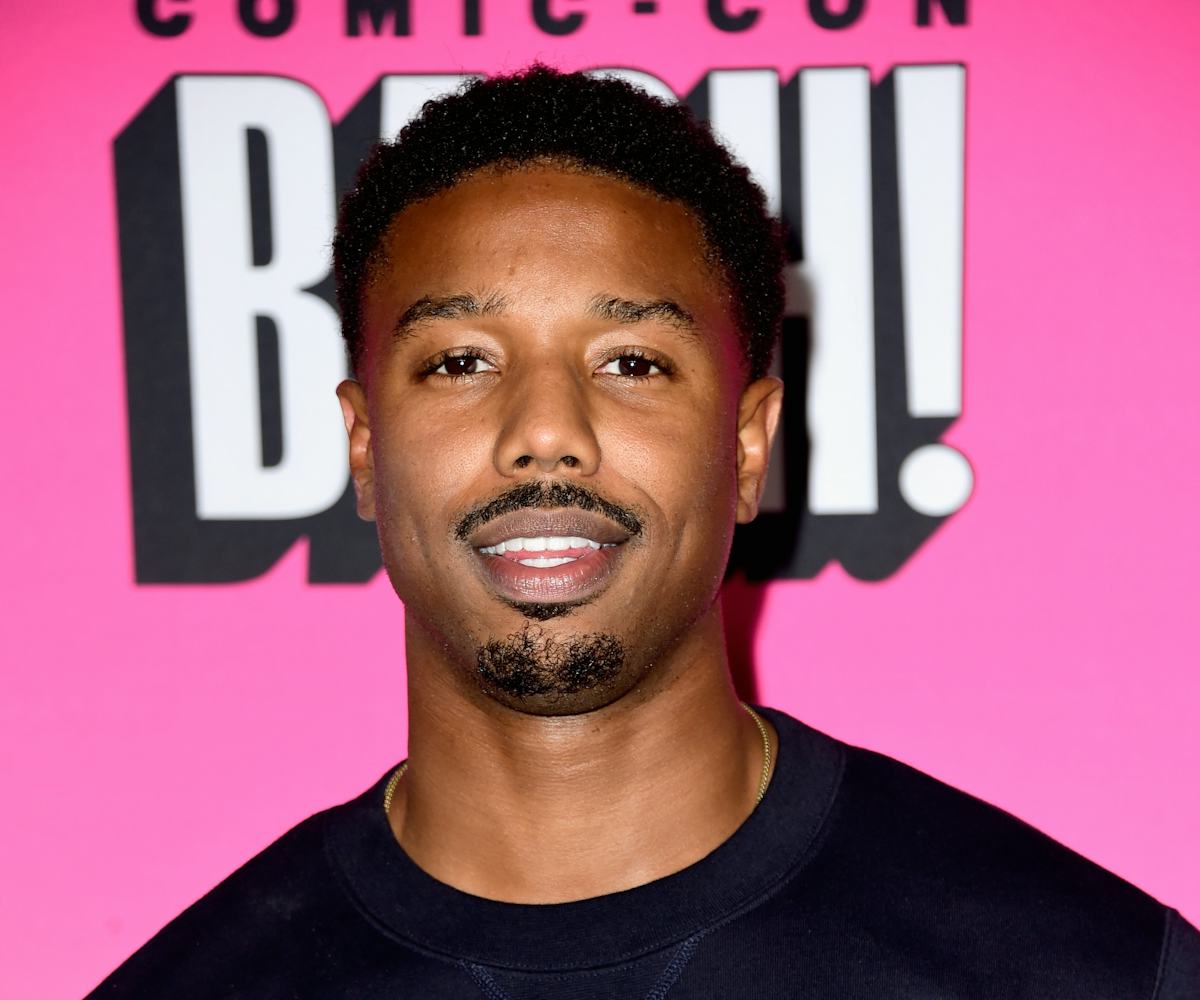 Photo by Frazer Harrison / Getty Images
8@8: Your Morning Scoop
Michael B. Jordan is sending an important message
Today is...
National No Bra Day!
News of the Day:
+ Fed up with the continuous wave of racialized violence carried out by police, celebs like Michael B. Jordan, Donald Glover, and Michelle K. Williams have come together to star in civil rights activist Harry Belafonte's new PSA "Against the Wall." Set in black-and-white, the video overlays the audio of police calls and racialized shootings over footage of Jordan, Glover, and other activists silently pushed up against a wall in surrender. The short film ends with the closing image of a raised fist, an iconic symbol of black power. 
+ Gabrielle Union is taking BET to court over contract issues for Being Mary Jane. After being promised she'd only have to film a maximum of 13 episodes per season, the actress claims that the network is now trying to force her to tape two 10-episode seasons back-to-back. Union's lawyer has accused the network of cramming "all of the episodes into a single season in order to fraudulently extend the term of Ms. Union's contract" and trying to "avoid paying his client's contractual raise." Union is seeking $1 million in damages and an amendment stating that she'll appear in 13 episodes maximum of the drama per season. 
+ Miansai and Style Saves have teamed up to help Hurricane Matthew victims in Haiti. From tomorrow until October 17, Miansai will launch its first-ever online sample sale in which 10 percent of all transactions are donated to the Haitian chapter of Style Saves. Miansai will also host a sample sale at The Anderson Miami from October 14 to the 16, and all profits will go toward relief efforts put forth by Style Saves.
+ Cakes Da Killa's music video for "New Phone Who Dis" just dropped, and it's a must watch. An illustrated explosion of neons, the Red Bull Sound Select collab directed by Ben Clarkson turns the rapper and New Jersey native's track into a rave-style visual comic book. 
Deal of the Day:
Get your money's worth with Everlane and Opening Ceremony's new collab. Ready just in time for the beginning of autumn chill, the collab features soft cashmere sweaters in turtleneck and cropped crew styles. Get cozy and start transitioning to winter with these new designs in Opening Ceremony's NYC and L.A. stores now.
Advice of the Day:
"There's value in having your own geeky interests, because otherwise you might as well just talk about what's on Oprah's Book Club." —Anna Kendrick
GIF of the Day: