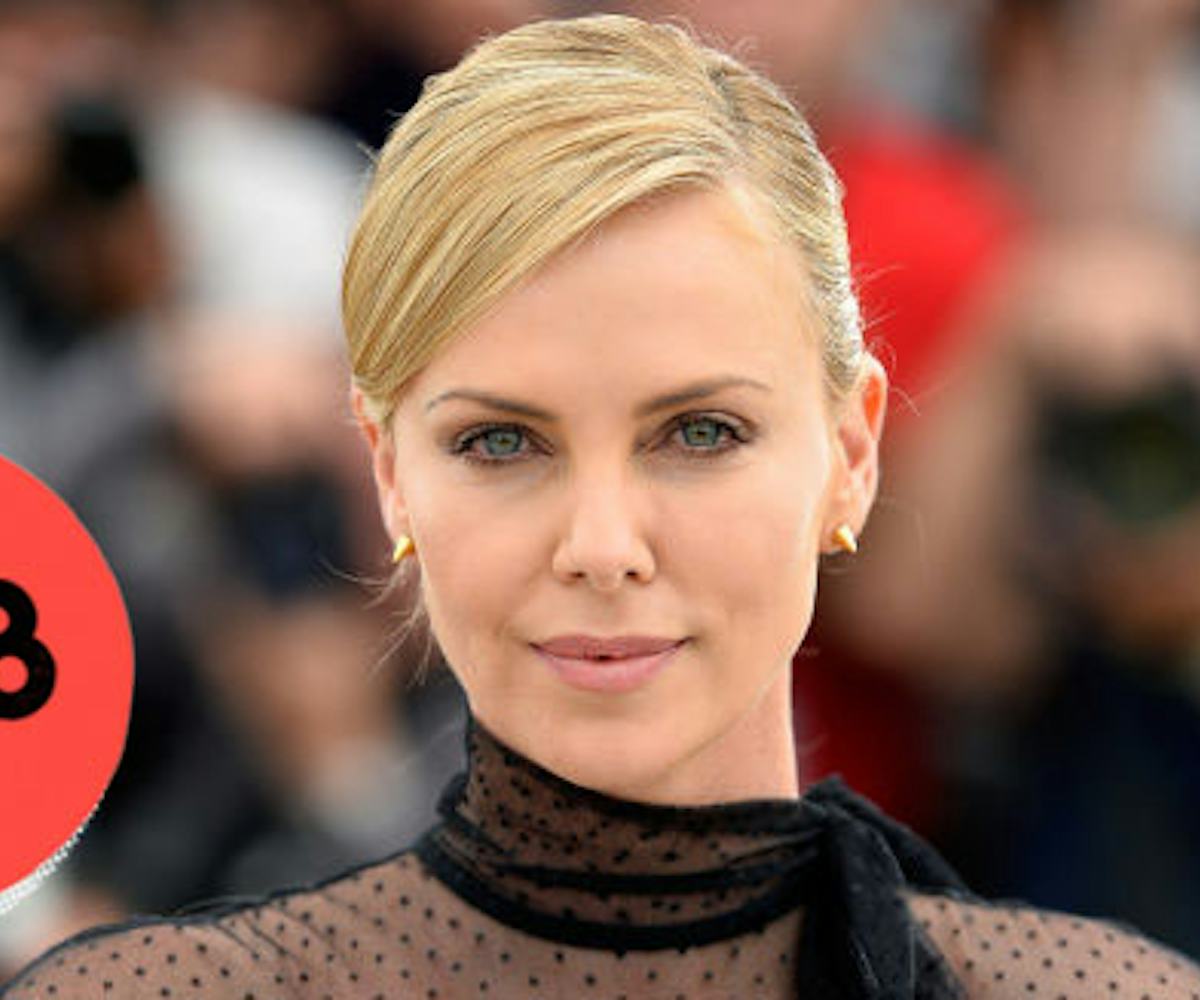 Photo by Pascal Le Segretain/Getty Images
8@8: Your Morning Scoop
charlize theron flips the gender script
Today is...
National Dessert Day, treat yo-self to some sweets!
News of the Day:
+ Rihanna, The Weeknd, and Selena Gomez are confirmed to perform at the Victoria's Secret Fashion Show!
+ Charlize Theron might play a leading role originally written for a man as as an ex-CIA assassin in The Gray Man.
+ Thanks to Pittsburgh-based graphic designer Christina Lee, we can all grab our hands on a Kim Kardashian coloring book.
+ Beach House is streaming cuts from their forthcoming release, Thank Your Lucky Stars via this "Single Finder" system. Three of the new songs are "She's So Lovely," "Majorette," and "One Thing."
Deal of the Day:
20 percent off dresses at Anthropologie with the code DRESSCODE!
Advice of the Day:
"I'm over trying to find the 'adorable' way to state my opinion and still be likable! Fuck that." –Jennifer Lawrence 
GIF of the Day: