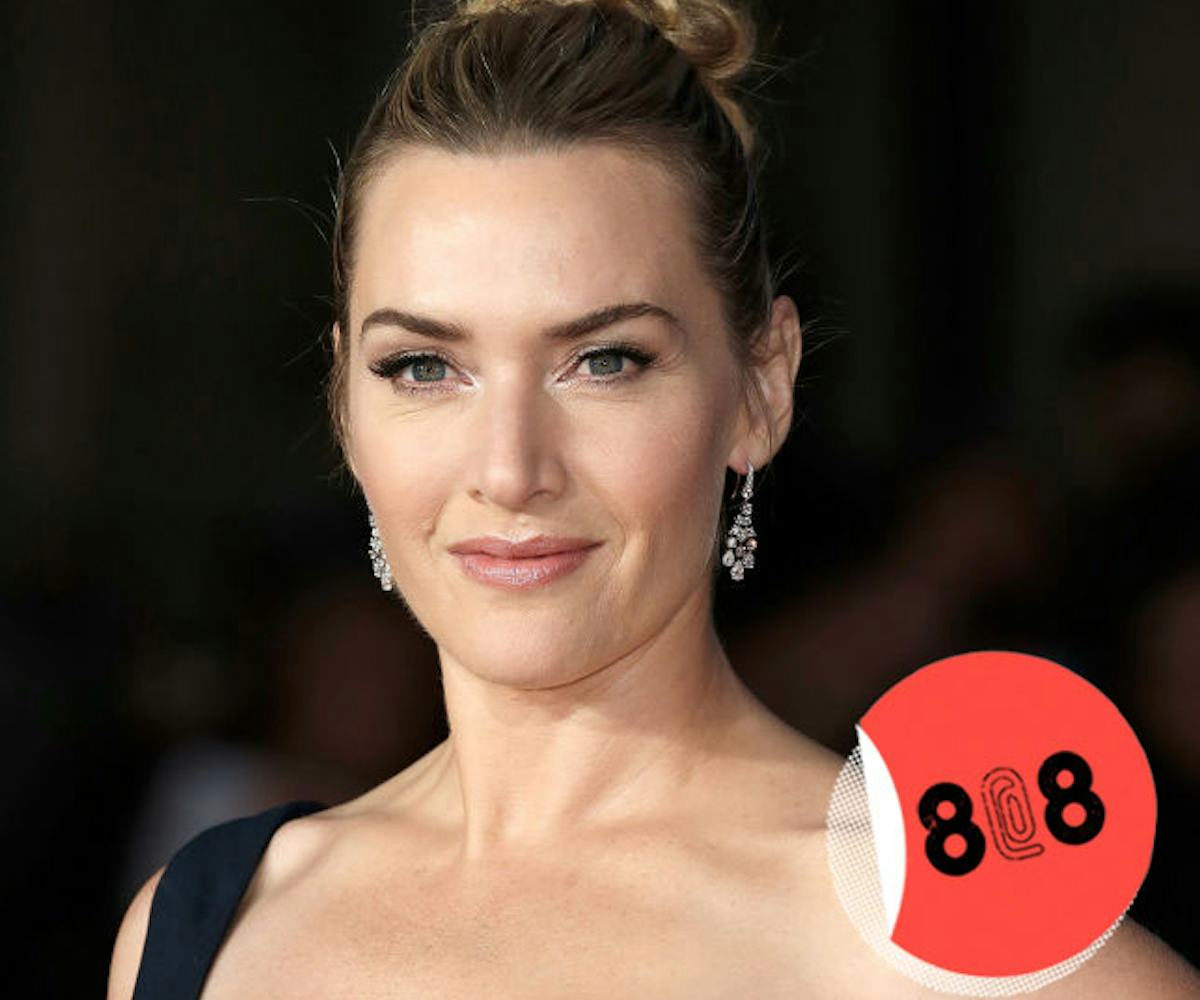 Photo by John Phillips/Getty Images
8@8: Your Morning Scoop
kate winslet negotiated a retouch-free beauty contract
Today is...
National Color Day! See, the world doesn't always have to be so black and white.
News of the Day:
+ UK label PC Music announced a partnership with Columbia Records via Facebook. Following the post, Danny L Harle dropped a new single called "Forever" on YouTube and a Broken Flowers EP Mini Mix on SoundCloud—the producer's official Broken Flowers EP will be released on November 20 via PC Music/Columbia.
+ Rashida Jones wrote a song called "Flip And Rewind" with Sunny Levine and Stewart Levine. The track will be featured on BOSS SELECTION's debut album, Volume One with a December 8 release.
+ Tinashe is (barely) clothed on the cover of the latest issue of Playboy. On top of that, she teamed up with Chance The Rapper for Snakeships' steaming hot track "All My Friends."
+ Kate Winslet negotiated a term in her L'Oréal contract so that her Lancôme ads are retouch free. No airbrushing for this actress!
+ Watch Hinds' Jean-Luc Godard inspired music video for "Garden"—the single is featured on their debut album Leave Me Alone to be released on January 8, 2016.
Deal of the Day:
Holy cow, 25% off full-price items + 40% off sale at J.Crew! 
Advice of the Day:
"The biggest adventure you can ever take is to live the life of your dreams."- Oprah Winfrey
GIF of the Day: