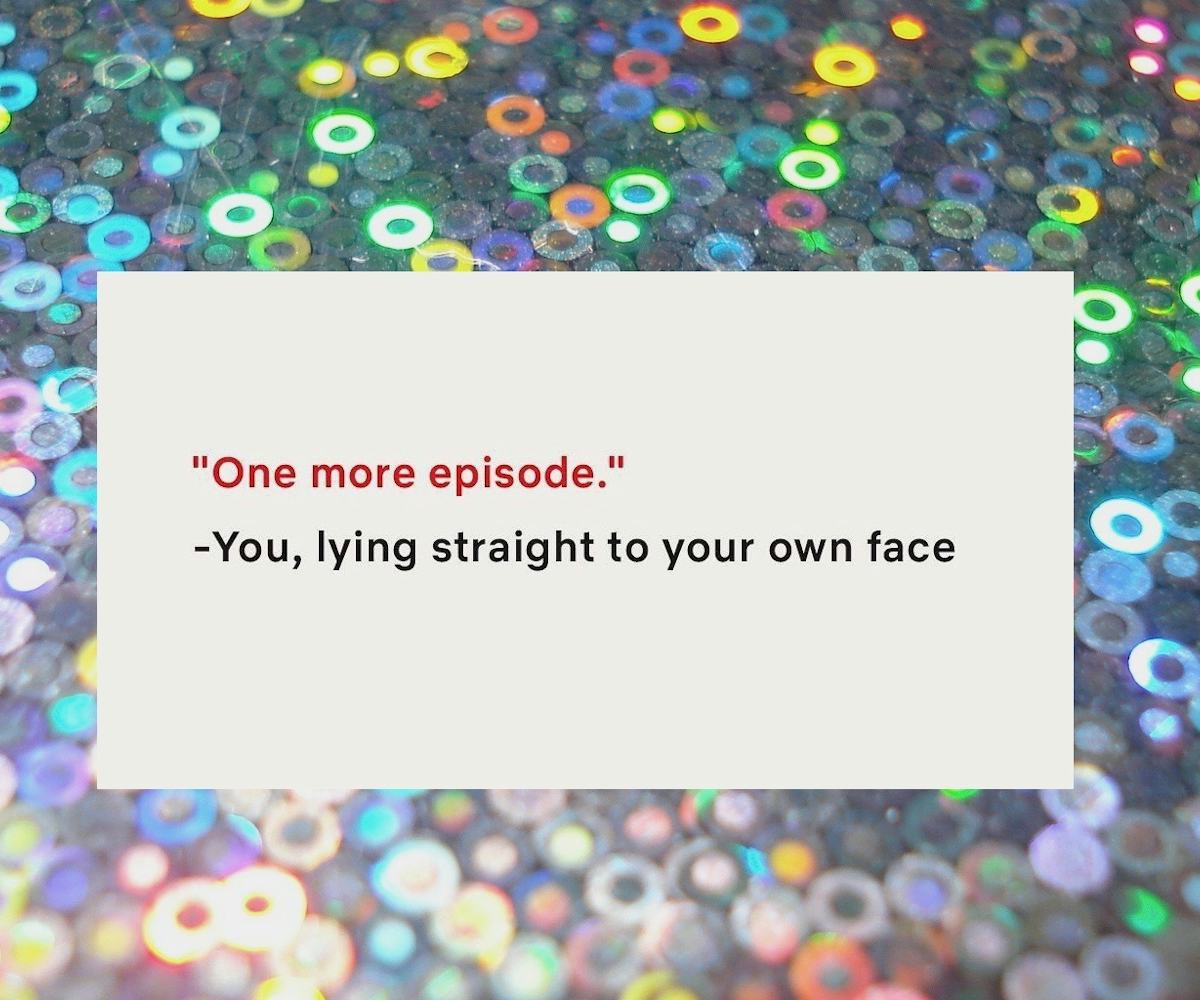 Photo Via FLICKR/Dylan Geluk, Instagram via Netflix/@Netflix
8@8: Your Morning Scoop
See what Netflix has in store for us this November
Today is...
National Food Day!
News of the Day:
+ October's given us lots of amazing Netflix content to choose from, however, the month is coming to a screeching halt soon, meaning some of the titles chilling in your queue may no longer be there come November 1, like Hannah Montana: The Movie and all nine seasons of How I Met Your Mother. Thankfully, we can always count on the streaming service to compensate for this by providing us with exciting new programming, like the new Margaret Atwood-inspired series Alias Grace and the revamping of She's Gotta Have It, as well as old favorites such as Men In Black and Scary Movie. In the spirit of staying prepared, here's a list of everything coming (and leaving) Netflix this November.
+ It appears that Alicia Silverstone is the latest celeb to grace Spike's Lip Sync Battle stage while wearing quite possibly one of the best ensembles we've seen yet. The actress appeared in a full Cher Horowitz ensemble (yes, in that iconic plaid yellow jacket and skirt) and managed to make even the chillest of celebrities starstruck. "How am I supposed to sleep? I think I've asked for two photos in my entire life. @AliciaSilv and Beyonce," co-host Chrissy Teigen
. 
+ Need to update your old vinyl collection? Want to contribute to an amazing cause? You can do both thanks to Planned Parenthood, who just released the 7-inches for Planned Parenthood box set in an effort to raise funds for the organization. It's an amazing collection, full of work by some of today's best writers, artists, musicians, comedians (like St. Vincent, Margaret Cho, and Walt Martin to name a few). You can purchase the set here. PP will receive 100 percent of the proceeds in support of their mission: to give millions of women, men, and young people access to health care, STD testing/treatment, birth control, and cancer screenings.
+ Beauty devotees rejoice! YSL is launching its first-ever pop-up store, and it's coming to New York City (490 Broadway, to be exact). Stock up on all of your favorite products like the rich Vinyl Cream Lip Stain and magical Touche Éclat under-eye concealer. The store will be open for two months starting October 27 and run until December 31. Still not convinced making a trip is worth it? The brand is offering monogramming on products, in addition to hosting free fragrance and makeup classes taught by Global YSL beauty director Tom Pecheux, celebrity MUA Nina Park, beauty influencer Manny Gutierrez, and many more. Catch a full list of events here. We'll definitely be seeing you there. 
+ It's not every day one of your favorite beauty brands teams up with one of your favorite clothing retailers, but today is that day. Vitruvi is one of 11 brands featured in Madewell's super-cool (and highly selective) Beauty Cabinet, a collection of products that are both spectacularly low-maintenance and unapologetically self-indulgent. You can now cop Vitruvi's invigorating Wake Face & Body and Focus Face & Body Mists in select Madewell stores across the country. In addition, you'll be able to get the Gwyneth Paltrow-approved White Stone Diffuser and essential oils to match (in Lavender and Eucalyptus, no less) here, perfect for creating a blissfully zen atmosphere wherever you please.
Deal of the Day:
Creator of the viral Nasty Woman t-shirt and founder of Shrill Society, Amanda Brinkman, just launched your new favorite card game (think: Cards Against Humanity but with a feminist twist) to play with your girl gang over adult beverages. Nasty Feminist is a fun game full of pop culture and political references and highlights women who have changed American history, like Angela Davis, Sally Ride, and Oprah. Beware of the menacing "You're Trumped" card, naturally the card that makes you lose the game. Designed by women and 100 percent made in America, it's a game that encourages players to join the political conversation and simply have fun. Ten percent of proceeds from the Nasty Feminist card game will go toward She Should Run, an organization that aims to increase the number of women running for public leadership. Donate to their Kickstarter, here.
Advice of the Day:
"Be less curious about people and more curious about ideas." —Madame Curie
GIF of the Day: