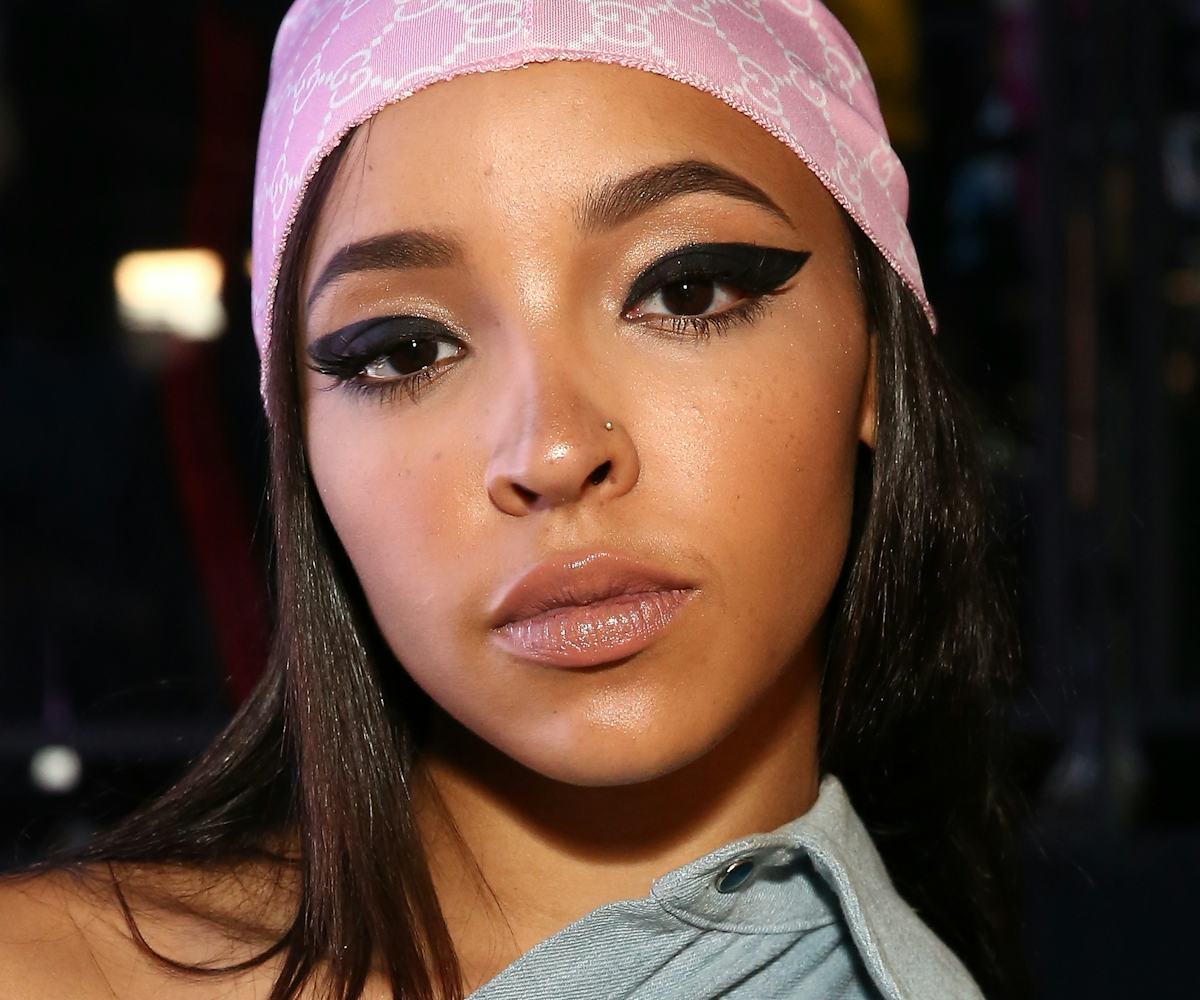 Photo by Monica Schipper / Getty Images
8@8: Your Morning Scoop
Tinashe has something big in the works
Today is...
National American Beer Day!
News of the Day:
+ Continuing her rise in pop, Tinashe revealed that she's collaborating with Britney Spears. She posted a photo with Spears on Instagram with the caption: "The face you make when the rumors are true and you collabed with your idol & basically your whole life is a dream so you keep it cute for Brit but inside you are wigless and dead." Tinashe will reportedly be featured on a reworked version of Spears' single "Slumber Party." We can't wait to hear what these two bosses come up with.
+ The gender-binary, capitalism-bashing artwork of artists Phoebe Collings-James and Jesse Darling has come together in an exhibit called "ATROPHILIA." Company Gallery will host the project from October 28 through December 4. "ATROPHILIA" is designed to "denaturalize the theological ecosystem of capitalist modernity as an arbitrary, violent fairytale." 
+ Sporting Life recruited Dev Hynes—aka Blood Orange—and Wiki from RATKING for their newest single, "Nothing to Hide." In the track, Hynes' vocals soar, whimsical beats dazzle, and Wiki spits fire.
+ Social and political activist Erica Garner has had enough of the NYPD and the Department of Justice. Apparently, the DOJ is on her side, too, because they just replaced numerous anti-civil rights FBI agents working on her father, Eric Garner's, case with new investigators. Erica, who believes New York has "been trying to cover up" her father's murder from 2014, hopes these outside set of eyes will provide a newfound sense of justice to the case. 
+ The Weeknd is delving into the trendy world of pop-up shops for his latest album cycle. Starting on November 4, the artist will be launching a series of Starboy stores. We don't know what any of the merch looks like or where the stores are actually located, but you can sign up for updates here.
Deal of the Day:
Just in time for actual chilly weather, Schott partnered with Sailor Jerry for a limited-edition Perfecto jacket for the ages. Glossy leather and antique hardware pair with an iconic Norman "Sailor Jerry" Collins flash tattoo-inspired patch make for the most badass piece of outerwear 2016 has seen. Add it to your wishlist while you still can.
Advice of the Day:
"Remember that you are young, beautiful, individual, and unique—that is worth everything in this world." —Troian Bellisario
GIF of the Day: