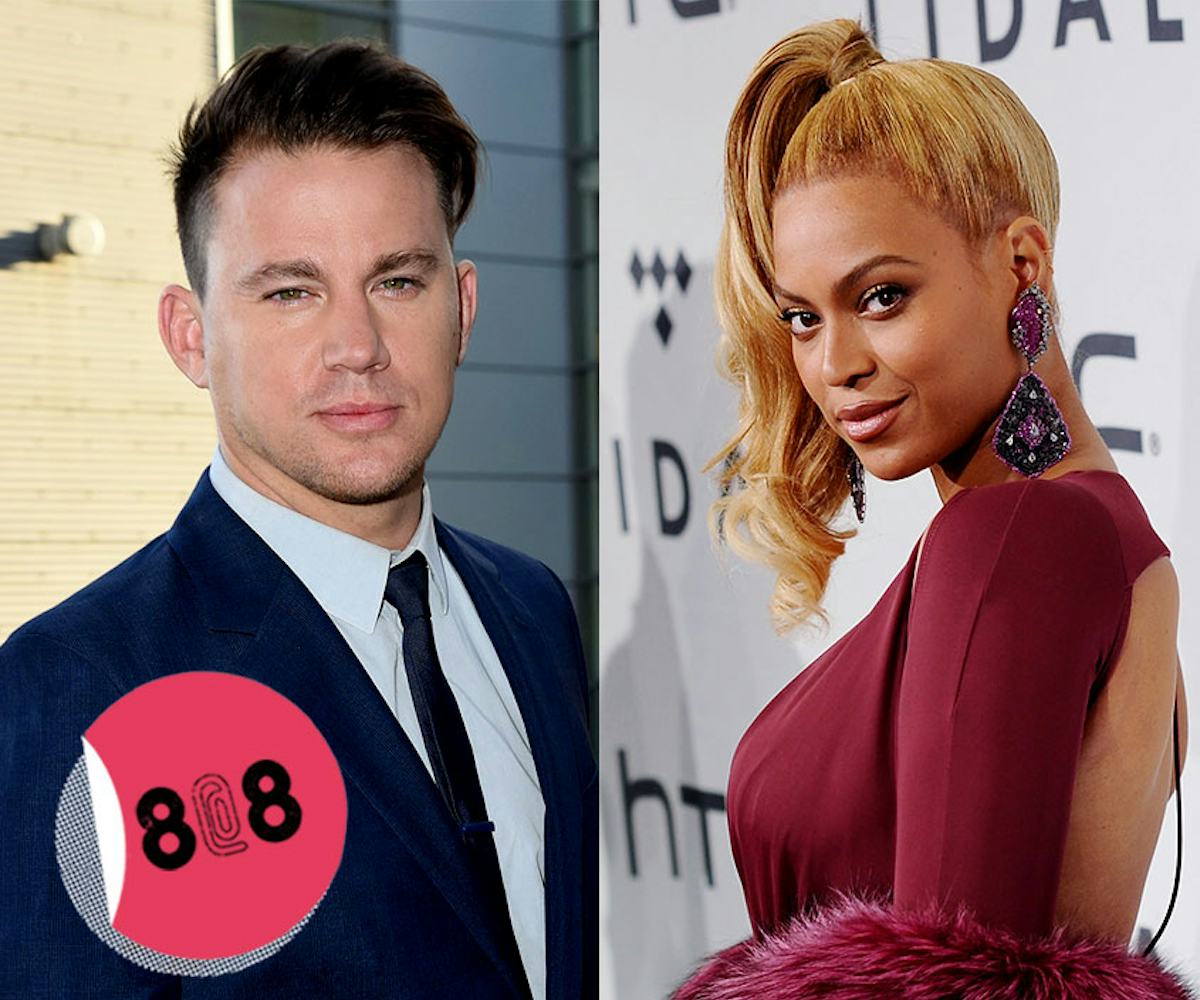 Photos by Angela Weiss and Ilya S. Savenok/Stringer/Getty Images
8@8: Your Morning Scoop
are you team beyoncé or team channing?!
Today is...
National Chocolate Day, so treat yo-self before you go trick-or-treating!
News of the Day:
+ According to Entertainment Weekly, Beyoncé and Channing Tatum will be competing against each other on Lip Sync Battle next season. Talk about the ultimate showdown... 2016 is going to be legendary.
+ Women's World Cup champ Abby Wambach has announced that she's retiring from the sport. She lead the U.S. women's team to victory, but alas, no more. She officially confirmed that she will retire at the end of this year after all of the World Cup victory tour matches have been played. Her final game will be on December 16 against China PR in New Orleans.
+ Listen to Chance The Rapper's amazing new single "Angels" featuring Saba, Lido, Peter Cottontale, Nate Fox, and Donnie Trumpet for The Social Experiment.
+ Courts are now expected to examine emoticons for evidence in cases, but justices are struggling to decode their real meanings.
+ Greek artist Keep Shelly In Athens' music video for "Now I'm Ready." The serene ambience will make you forget that you have a whole day ahead of you still.
Deal of the Day:
Get 40% off sale and 25% off full-price items at J.Crew with the code FALLSALE!
Advice of the Day:
"You've got to give people a chance to miss you." –Adele
GIF of the Day: