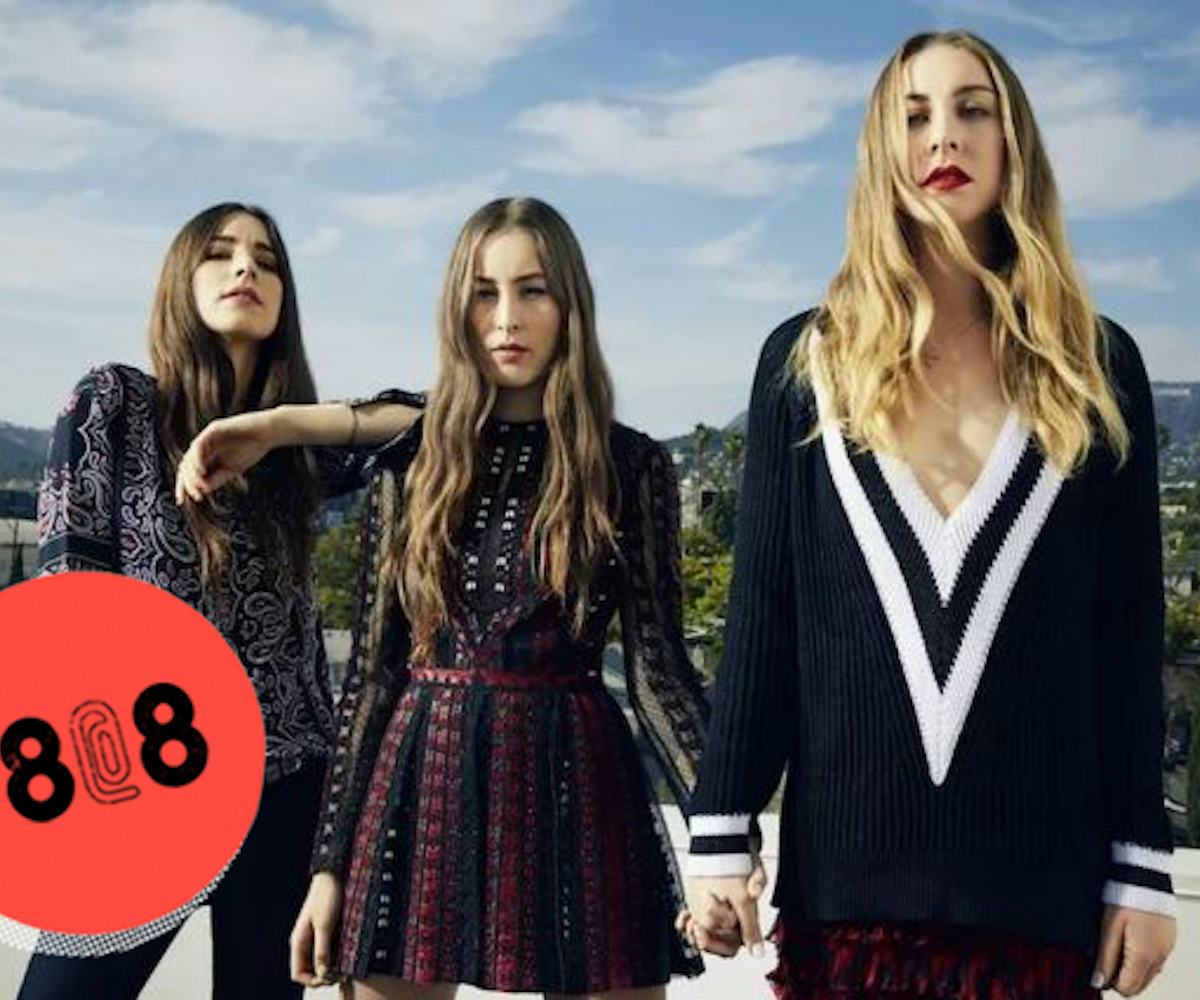 photo by marvin scott jarrett
8@8: Your Morning Scoop
haim is bringing back a music festival
Today is...
Do Something Nice Day
News of the Day:
+ Charli XCX joined Taylor Swift onstage for her 1989 World Tour. (Duh.)
+ Alexander Wang showcased his final collection for Balenciaga—and it's gorgeous.
+ HAIM is relaunching Lilith Fair, the '90s all-female music festival. 
+ Sigourney Weaver tried to talk to President Reagan about abortion rights. "I went up to President Reagan and I said, I'm very concerned about your position on abortion rights," she said. "And he froze—or maybe he just stayed frozen—and I felt these two arms, and my feet just lifted up and the line carried through."
+ Benji Madden has a super-awesome new tattoo, on his scalp. See ithere.
Deal of the Day:
Get up to 70% off of shoes on Nasty Gal.
Quote of the Day:
"When I think of confident, I think of many things, but one feeling in particular is feeling comfortable in your own skin." - Demi Lovato 
GIF of the Day: