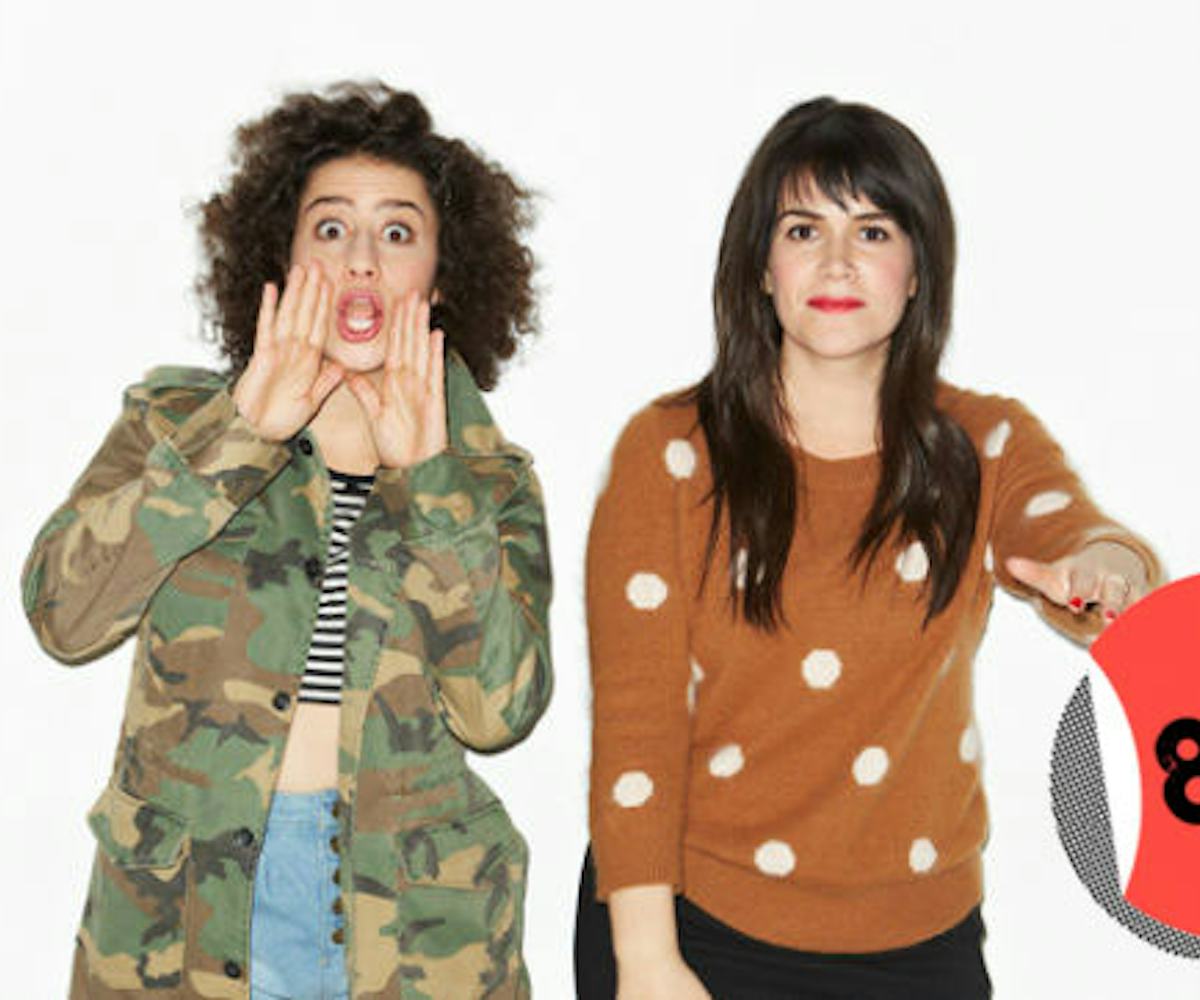 Comedy Central
8@8: Your Morning Scoop
broad city continues to be a program for she-roes
Today is...
Come and Take It Day, not to be confused with Selena Gomez's "Come & Get It."
News of the Day:
+ Abbi Jacobson and Ilana Glazer intend to take on cultural appropriation with their characters on Broad City. "The more the show is developed and the more distinct we become from the characters, [the more] we're writing them as a tool, we're using the characters as a tool, rather than [for] self-expression," Ilana Glazer said during a New Yorker panel. "The mainstream [consciousness] is recognizing white people appropriating [other cultures], you know, that sort of, like, Miley appropriation, where it's like, 'cool,' but mmmm, is it? So I think we play with that, but we've started to look at it and talk about it and talk at it and to it more."
+ Art Baby Girl has a new lookbook and it's funky, fresh, and fabulous.
+ Youth Lagoon released the music video for "The Knower." And it's kinda creepy.
+ Feast your eyes on a behind-the-scenes glimpse of Kanye West's showroom for the Paris debut of Yeezy Season 2.
+ Weed dick is the new whiskey dick, and it most definitely kills the vibe.
Deal of the Day:
Boom clap: 20% off all shoes at Urban Outfitters!
Quote of the Day:
"I want to show girls that they don't have to conform to what's 'in'... Show the men you can be up there with the guys and their field, get in what's considered to be their lane and totally crush it. You don't have to overstep your personal line; you don't have to hide your sexuality. You can pretty much, do whatever the fuck you want, you know what I'm saying?" - Kehlani
GIF of the Day: