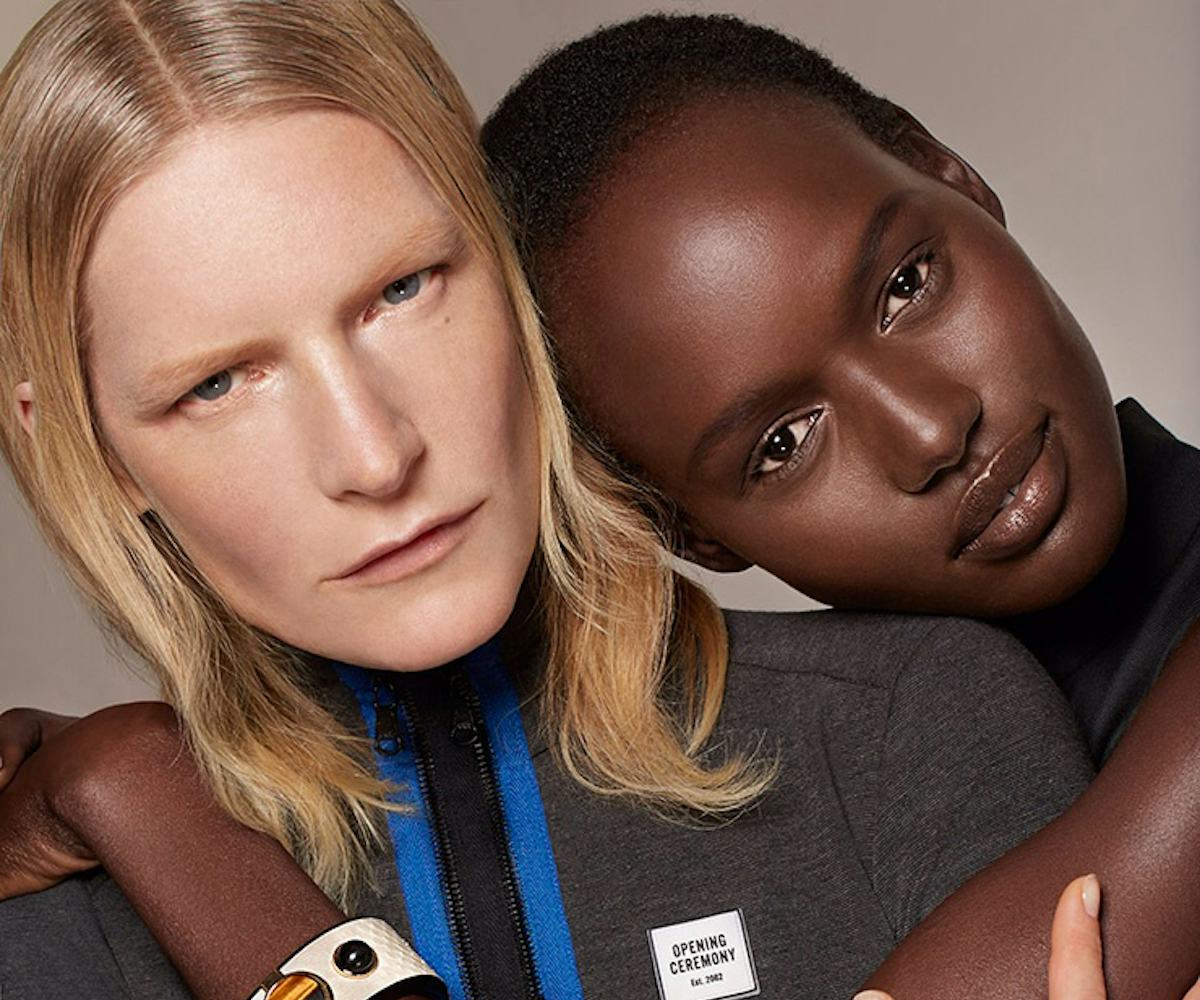 Photo by collier schorr for opening ceremony
8@8: your morning scoop
opening ceremony steps into the tech biz.
Today is...
November 18—the perfect day to listen to that Drake song.
News of the Day:
+ If you're already looking forward to spring fashion, Nicopanda's new lookbook will hold you over through winter. The Harajuku-meets-New York label's collection of unisex, frilly pastel sportswear will definitely help you stand out from the crowd. 
+ Need your caffeine fix but don't want to break your cleanse? Blueprint's got you covered with their delicious new Cashew Coffee juice. It's definitely obsession-worthy.
+ Forget about Google Glass and Apple Watch—Opening Ceremony is making wearable tech that doesn't look super dweeby, available in December.
+ If you're looking some new reading material, consider checking out Autostraddlecom's 15 best fashion mags and blogs for queers.
+ It may not have broken the internet, but Paper Magazine's 47-minute Google Hangout with James Franco got seriously weird.
Deal of the Day:
Snag a sweet coat before the next polar vortex hits, with Modcloth's 25% off "Layer it On" sale.
Advice of the Day:
"Don't worry about having perfect taste. People with perfectly curated taste usually have no original voice." - Mindy Kaling
GIF of the Day: