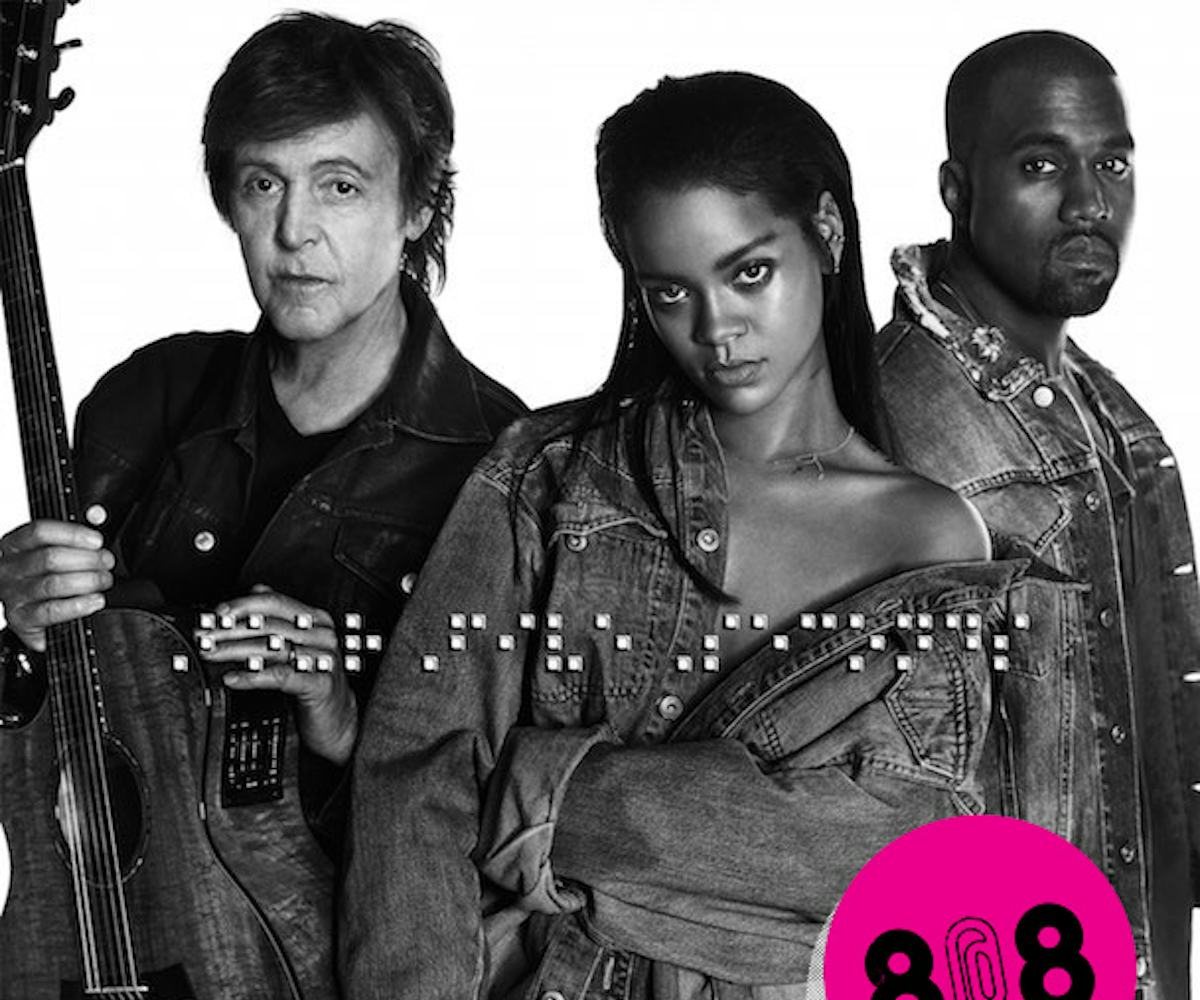 8@8: your morning scoop
listen to rihanna, paul mccartney + kanye's collab.
Today is...
National Bubble Wrap Appreciation Day—but really, isn't every day?
News of the Day:
+ You've seen the trailers, you've read the books, you've watched the first movie over and over again, and now, to up the anticipation for the second Divergent movie, Insurgent, check out the film's latest posters.
+ Rihanna, Paul McCartney, and Kanye West collaborated on a super sweet new song, "FourFiveSeconds." Listen below.
+ Sad news of the day: Gap has decided to shut down its e-commerce site, Piperlime.
+ Everlane just added another must-have basic to their shop: The Casual Petra. At $285, the soft leather tote is pretty affordable. Snag one here.
+ At a Sundance panel this weekend, Lena Dunham confronted the "voice of a generation" comment from the Girls pilot episode. "It was a beat generation joke and I'm going to go to my grave with it," she said.
Deal of the Day:
Get an extra 10% off Missguided's sale with the promo code EXTRA10.
Advice of the Day:
"Don't become something just because someone else wants you to, or because it's easy; you won't be happy. You have to do what you really, really, really, really want to do, even if it scares the shit out of you." - Kristen Wiig
GIF of the Day: