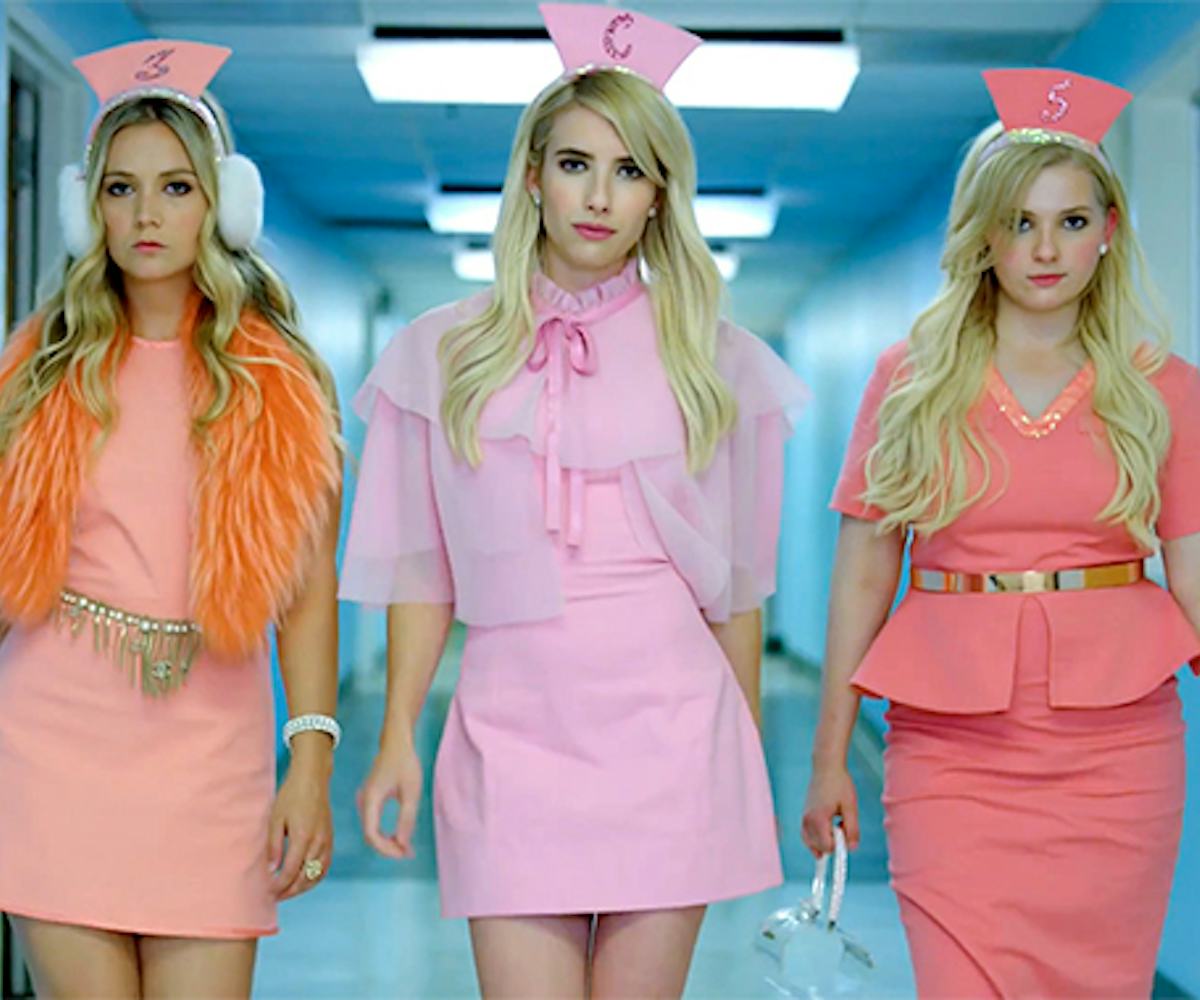 Photo Courtesy of FOX
8@8: Your Morning Scoop
The plot for 'Scream Queens' season 2 has been revealed
Today is...
National Gyro Day!
News of the Day:
+ Surprise, the Chanels are going to medical school. In a first look at the second season of Scream Queens, the cast shares some major details about what's going down at the creepy hospital. The show returns to FOX on September 20.
+ Lately, it seems like the Korean sheet mask trend is everywhere you look; and, it turns out, a few places you wouldn't have thought to look in. Recent reports have surfaced alleging that several brands have sourced employees to package sheet masks in their homes with little accompanying sanitary guidelines. Since the masks are unsealed until they are taken to the factory, everything from debris and hair to bugs has been found in the sheets. Gross!
+ Watch the latest extended trailer for Atlanta, an original television show created by Donald Glover (aka Childish Gambino). The show makes its FX debut on September 6. 
+ Have you been missing Ashanti lately? Luckily for all of us, the singer-actress is back. In an interview with Billboard, she shared details about what she's been working on in the studio with Ty Dolla $ign, DJ Mustard, J-Roc, Hit-boy, and L.T. Hutton to name a few. She plans to have her sixth studio album ready by the end of the year, so we'll be keeping our eyes out.
+ There's not much to say about KAMAU's latest music video for "PohLease," other than you need to watch it. It's a powerful and, at times, difficult visual to watch with four and half minutes of commentary on police brutality. Hear the message loud and clear, below.
Deal of the Day:
Gear up for fall with fancy feet. Introducing customizable footwear: Pick your heel height, color, and embroidery on the brand-new Marskinryyppy site. 
Advice of the Day:
"Work hard and know your shit, show your shit, and then feel entitled. Listen to no one except the two smartest and kindest adults you know, and that doesn't always mean your parents. If you do that you'll be fine." —Mindy Kaling
GIF of the Day: