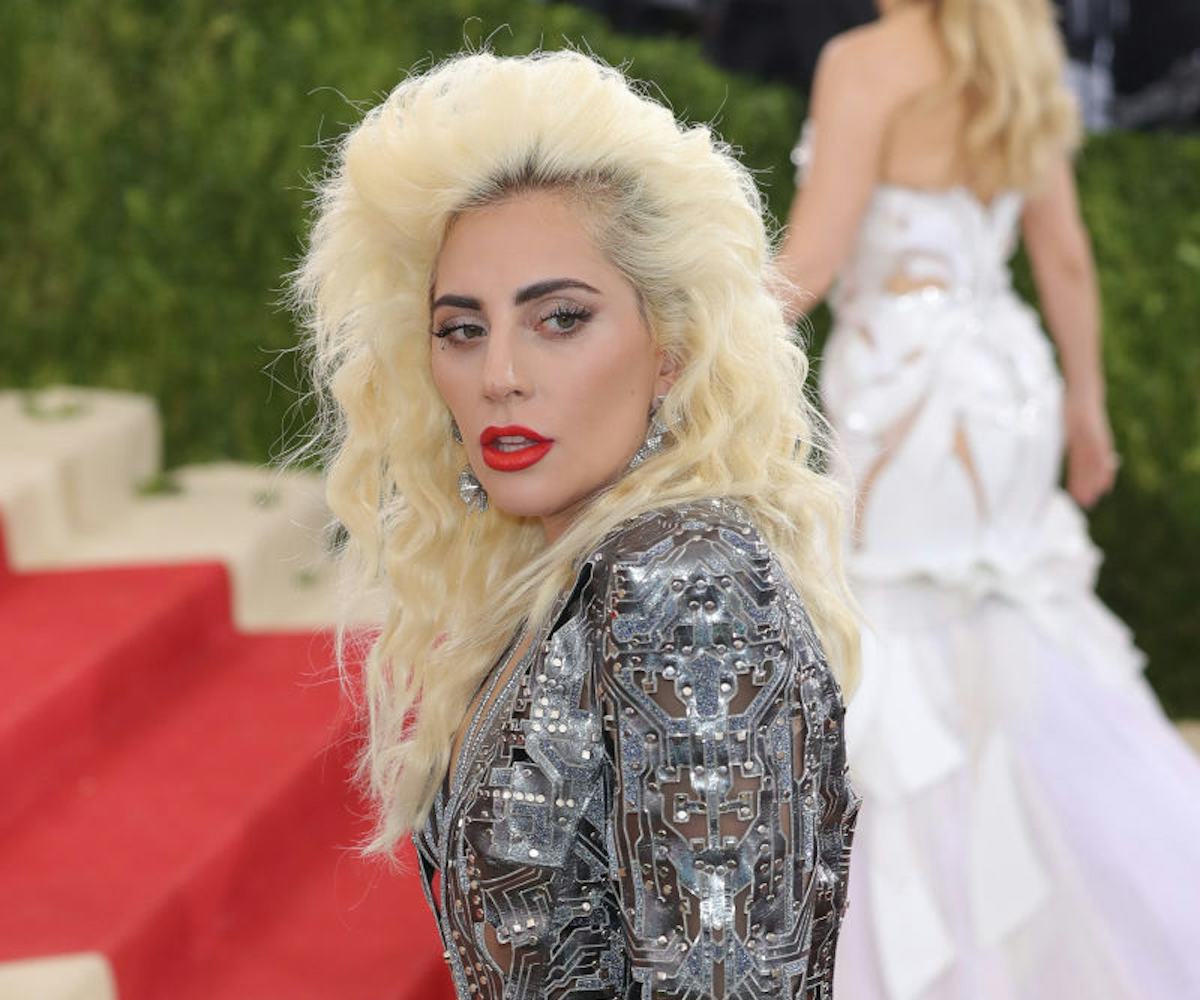 Photo by Neilson Barnard/Getty Images
8@8: Your Morning Scoop
Lady Gaga might be headlining the Super Bowl halftime show
Today is...
National Cream-Filled Doughnut Day!
News of the Day:
+ Fresh off the release of "Perfect Illusion," Lady Gaga may be performing at the 2017 Super Bowl halftime show. While the NFL isn't revealing anything just yet, it's still exciting to think about. "We have had conversations with several fantastic artists about the Pepsi Super Bowl halftime show. However, at this point we do not have a final decision," an NFL rep told Billboard. True or not, a Lady Gaga halftime show would be an unforgettable one!
+ FILA and Urban Outfitters have teamed up for a motocross-inspired Fall 2016 collection. Racing stripes and emblems cover jackets, cropped tanks, sweaters, and more to give you a perfect sporty feel. Prices range from $39 to $179. Check out the FILA + UO collection here.
+ FKA twigs is gracing one of the covers of DAZED for the magazine's 25th-anniversary issue. The British artist is sharing the spotlight with model Gigi Hadid.
+ Rising actress Storm Reid has nabbed the lead role in Ava DuVernay's adaptation of A Wrinkle in Time. Reid joins an all-star cast that includes Oprah Winfrey, Reese Witherspoon, and Mindy Kaling.
+ Years & Years released a brand-new single called "Meteorite." The track is featured on the soundtrack for Bridget Jones's Baby, which hits theaters on September 16.
Deal of the Day:
As NYFW is getting ready to wrap up, 
has released a special fashion edition beauty box designed by artist Antonio Soares. Not only is it fashion-forward (I mean, Soares has quite the fashion portfolio, working with Chanel in the past), but it also comes in handy for quick touch-ups. 
Advice of the Day:
"Your inexperience is an asset and will allow you to think in original, unconventional ways. Accept your lack of knowledge and use it as your asset."—Natalie Portman
GIF of the Day: