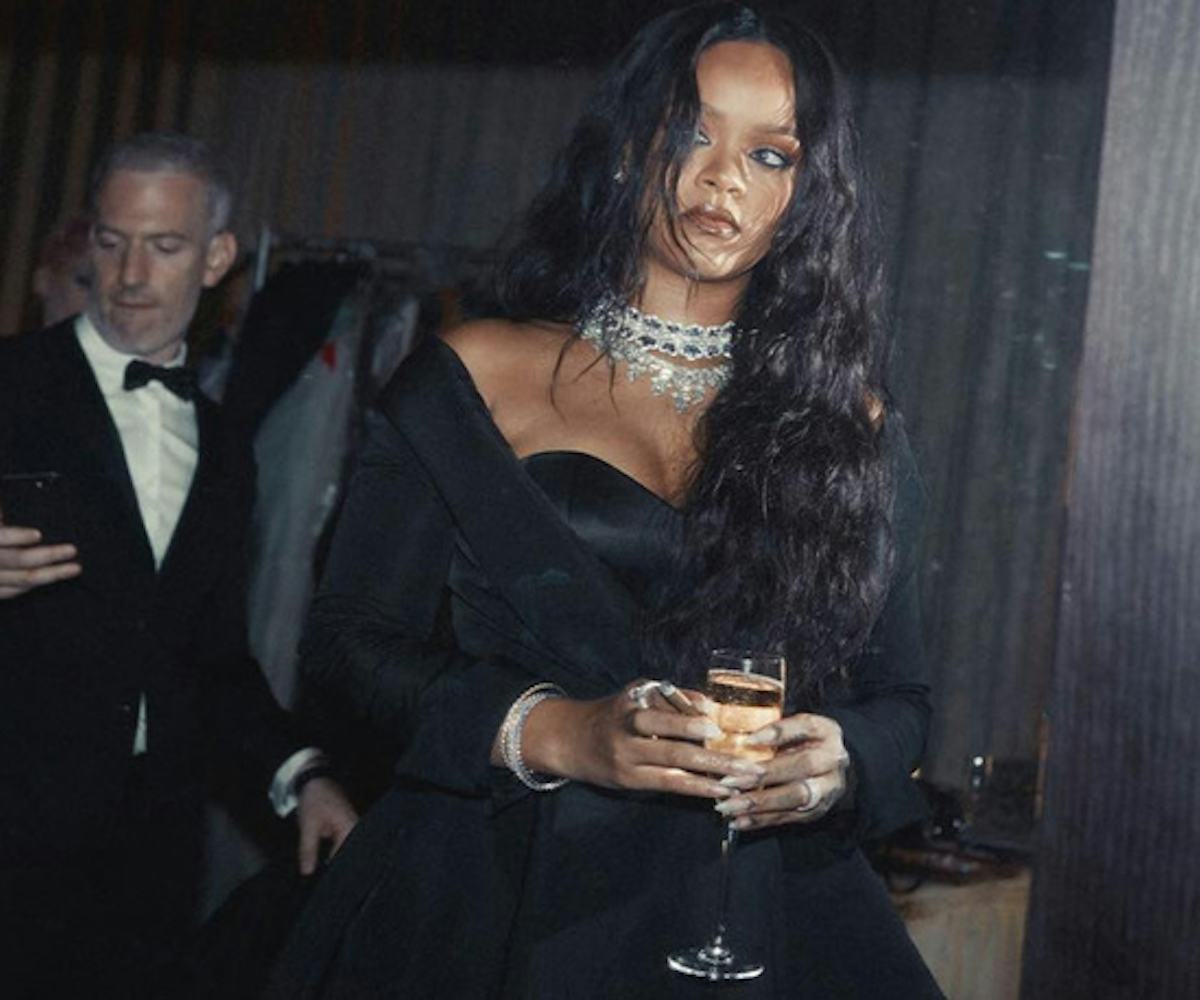 Image via Instagram/@BadGalRiRi
8@8: Your Morning Scoop
Rihanna has no time for "American Idol"
Today is...
National Cheeseburger Day! Here's all the places you can get a free burger today.
News of the day:
+ Rihanna was asked if she'd ever consider being a judge on the American Idol reboot and her answer proved once again that she's too good for this world. "I don't know," she said, briefly considering the possibility. "It depends on how bored I am." Iconic. 
+ Dr. Phil's "Cash me outside" girl recently signed a multi-million dollar record deal. What is life anymore? Danielle Bregoli, aka Bhad Bharbie, announced the news on Instagram over the weekend. "Teamwork makes da dream work bitches," she wrote, tagging Atlantic Records. 
+ Chance the Rapper dancing with giant muppets for his daughter's second birthday is everything we need this Monday morning. He busted a move with Elmo, Elsa and Olaf from Frozen, a minion, and a troll. The minion tries real hard to keep up. 
+ Burberry brought back an oldie but a goodie at London Fashion Week. The brand's designer Christopher Bailey reintroduced Burberry's iconic check print in green, navy, and red. Models wore the statement print in the form of trench coats, skirts, hats, and giant handbags. 
+ Lorde proudly flaunts her "monobrow" on the cover of Vogue Australia. "It's literally fucked that I could be on the cover of Vogue," the singer tweeted. "I used to get called monobrow at school that BROW IS ON COVER OF VOGUE." And it looks ah-mazing. 
Deal of the day:
Lingerie (or "leisurée") line LIVELY launched its new All Day 3.0 Series today, the third installment of their "All Day Series," which the brand claims is the "softest collection to date." It includes navy and toasted almond bralettes and a new bodysuit. Prices range from $35 for a Long-Lined Bralette and $45 for the High Neck Bodysuit. 
Advice of the day:
"I play myself all the time, on camera and off. What else can I do?" - Harry Dean Stanton
GIF of the day: