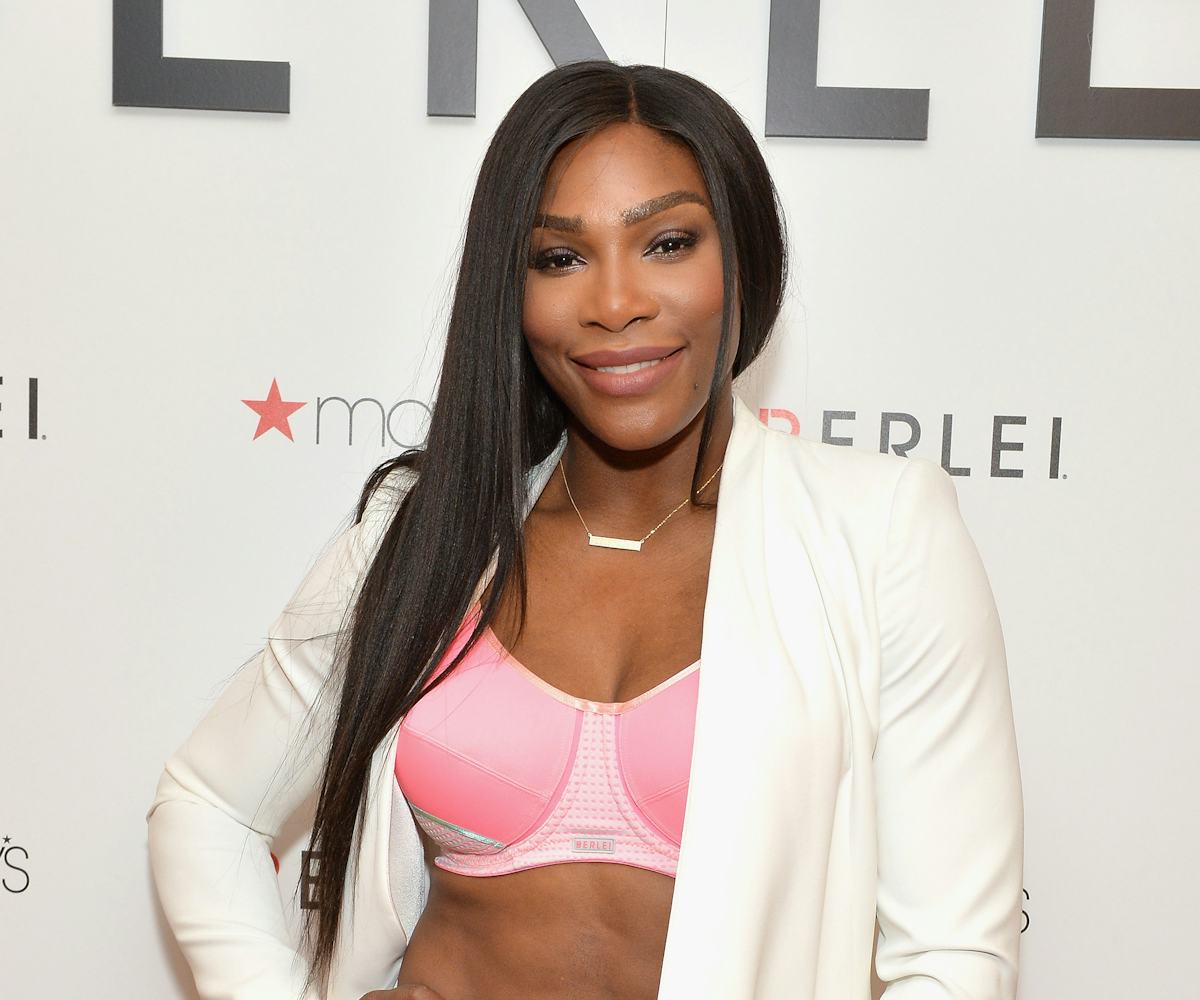 Photo by D Dipasupily/Getty Images
8@8: Your Morning Scoop
Serena Williams has a new talent
Today is...
National Lazy Mom's Day!
News of the Day:
+ Serena Williams stars in the new advertisement for Delta, and it's honestly one of the dopest things we've seen all day. For the commercial, done in collaboration with Will "WilldaBeast" Adams, the tennis pro dances like we've never seen her before. (Did Beyoncé teach her these moves?) Watch the whole video, below.
+ Made in America is almost here and we're heartbroken we can't nab tickets. Lucky for us, though, TIDAL will be live streaming the whole shebang for members and non-members alike. The festival includes performances by Rihanna, Coldplay, Chance the Rapper, and more. We will, without a doubt, be glued to our computers the whole weekend.
+ Because the world isn't weird enough, a new website called the Emojibator has announced its debut product: the eggplant emoji vibrator. The company firmly believes "since the eggplant emoji has penetrated your texting conversations, it has been a definitive sex symbol." It's even knocked the hotdog out of its spot as the top phallic symbol. Nevertheless, the eggplant sex toy is much more than a fun gag—it's been given a sleek design, has 10 vibration settings, and, most importantly, provides "a healthy serving of vitamin D."
+ "There was a boy, a very strange, enchanted boy"—and he's coming to Broadway. That is, in a stage production of Moulin Rouge! For those who don't remember, Moulin Rouge! was the campy, cult film directed by Baz Luhrmann. It repurposed classic hits (like "Roxanne" by The Police) to narrate the tale of two star-crossed lovers (one a writer, one a famous courtesan) in the 1900s burlesque scene of Paris. So far, writer John Logan and director Alex Timbers have been granted golden tickets to work on the iconic show. It's unlikely that Nicole Kidman or Ewan McGregor will join the cast, but we'll still be waiting with anticipation for more details. 
+ Almost a week after dropping his fire EP Prima Donna, Vince Staples is back at it again with a short film directed by Nabil. Enter the void, below. 
Deal of the Day:
Activewear is growing trendier with each passing day, and now it's being brought to the next level. A.P.C. has announced its newest collab with Outdoor Voices: the A.P.C.O.V. collection. Shop all the new pieces here and prepare to hit the gym in style.
Advice of the Day:
"Listen. Say 'yes.' Live in the moment. Make sure you play with people who have your back. Make big choices early and often." —Amy Poehler
GIF of the Day: