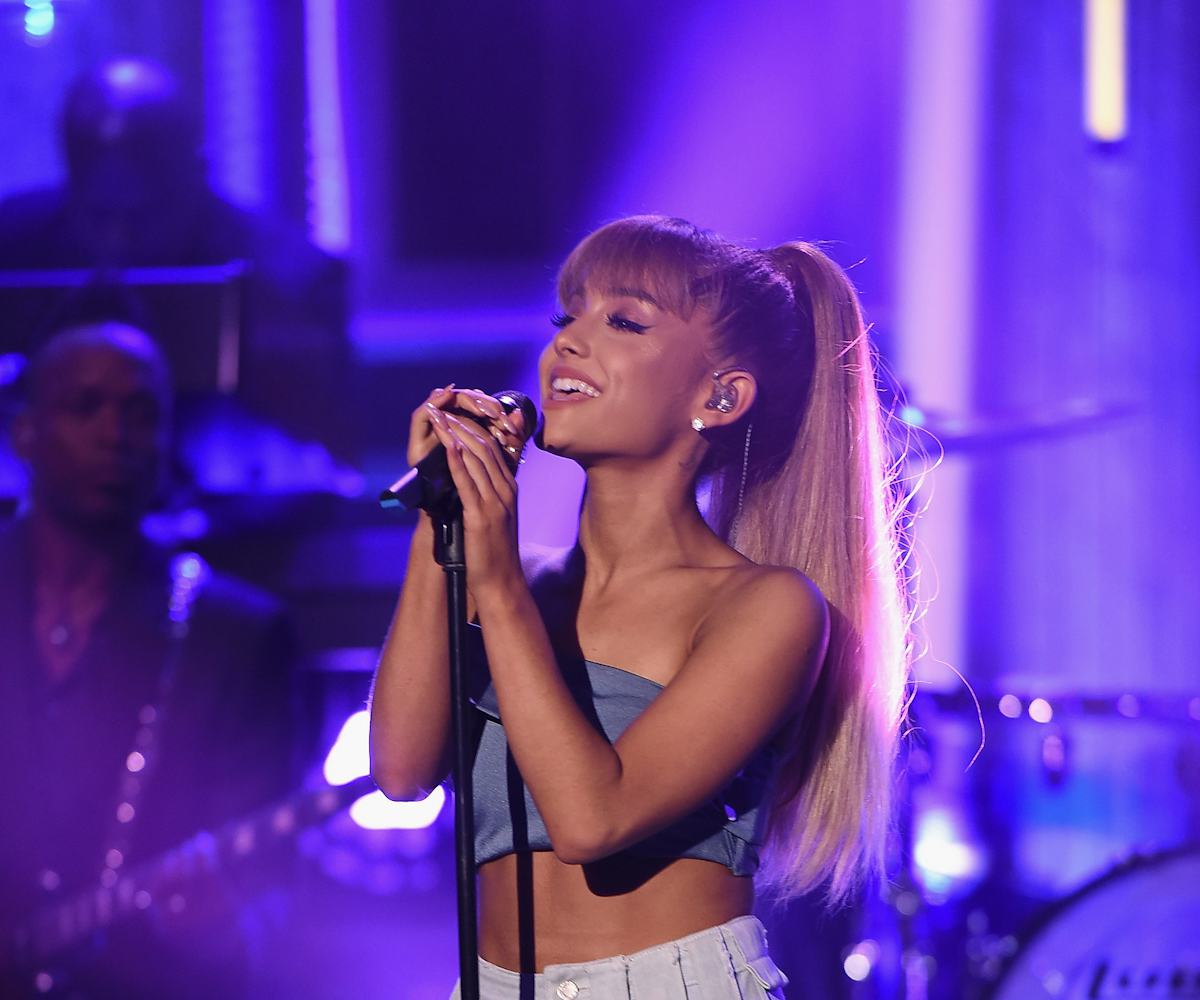 Photo By Theo Wargo/ Getty Images
8@8: Your Morning Scoop
Ariana's got the perfect set of headphones
Today is...
National Pecan Cookie Day!
News of the Day:
+ Ariana Grande has teamed up with Brookstone to bring you the purrfect pair of wireless headphones. This new collab will feature cat ear-shaped speakers with color-changing lights. Functional headphones reminiscent of our favorite domestic animal? Consider us sold. You can pre-order a pair of your very own here.
+ ASOS has announced the launch of its newest global initiative, ASOS Supports Talent. The program will provide mentorship, resources, and opportunities to young, up-and-coming cultural influencers in fashion, art, music, and more. Check out the talent here.
+ Tinder just got a little bit noisier! The dating app has teamed up with Spotify to allow users to add their very own personal anthem to their profile. When you match with someone, you'll also be able to see what top songs they have in common. 
+ The pay gap between black and white Americans is alarmingly greater today than it was in 1979. According to a new study by the Economic Policy Institute, the wage gap for black women shifted from 6 percent lower than white women in 1979 to 19 percent lower in 2015. For black men, the wage gap went from 22.2 percent in 1979 to 31 percent lower in 2015. 
+ Abhi/Dijon released the perfect party anthem. Listen to "Ignore," below. 
Deal of the Day:
Pingu, the BAFTA award-winning penguin and TV character, has released a fashion line to celebrate 30 years of being on television. In collaboration with British designers Phiney Pet and The Rodnik Band, the Pingu Pop capsule collection includes phone cases, bags, fur coats, and more. The collection will launch by the end of September at Colette and will be available for purchase on the Phiney Pet and The Rodnik Band websites.
Advice of the Day:
"I realized that I don't have to be perfect. All I have to do is show up and enjoy the messy, imperfect, and beautiful journey of my life." —Kerry Washington
GIF of the Day: