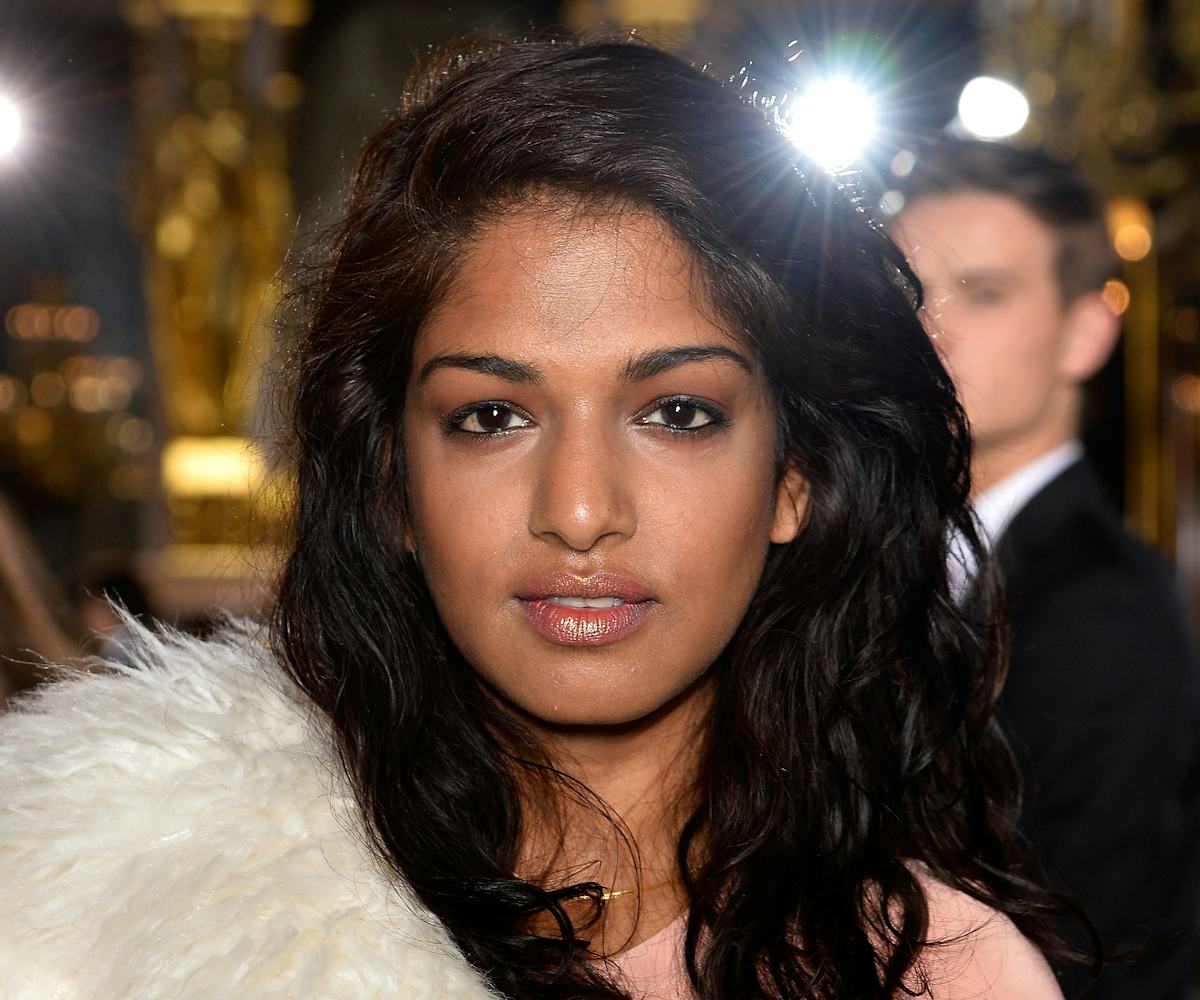 Photo by Pascal Le Segretain/Getty Images
8@8: Your Morning Scoop
M.I.A. is the star of a dreamy new magazine cover
Today is...
Dogs in Politics Day!
News of the Day:
+ M.I.A. joins Kim Kardashian and Bastille, amongst other stellar people, as the new cover star for Wonderland magazine's autumn 2016 edition. It only exists in Instagram form for now, but we can't wait to get our hands on a copy once it drops.
+ Gigi Hadid is not one to mess with! In a video by TMZ, Hadid is captured leaving a fashion show in Milan with her sister, when she is grabbed from behind and lifted off the ground by known Italian celeb prankster Vitalii Sediuk. However, his plan—whatever it happened to be—was foiled when Hadid elbowed him in the face, kicking and screaming, only to chase him down the street after being dropped. Despite incoming headlines that write Hadid "lashed out" (sparking a million eye rolls), we commend Hadid for taking action and standing up for herself.
+ Recently, the beauty industry has been undergoing a movement of sorts, one where bullying, plagiarism, and racism are no longer tolerated. In this continuation of progressive change, Colourpop has apologized for the discrepancies between the names of their lighter and darker shades for their new Sculpting Stix. Lighter skin tones were given names like "Gummy Bear," "Venice," and "Castle," while the darker shades were named "Yikes," "Dume," and "Typo." Colourpop noted the issues, renamed the shades, and have claimed they will "review our naming process to ensure this does not happen again." Definitely a move in the right direction.
+ After seven long years, Mazzy Star's Hope Sandoval and My Bloody Valentine's Colm Ó Cíosóig have reunited to release their new album, Until the Hunter, out November 4. To make up for lost time, they've also released a new song from the record featuring Kurt Vile, "Let Me Get There," and it's pretty damn good. Give it a listen.
+ In the past week, countless reports of fatal police brutality against Black Americans have surfaced across the internet, from Terrence Crutcher to a group of young children in New York. In response to what seems like an endless amount of unfair treatment, Common has released a new video for his single "Black America Again," featuring Stevie Wonder, Esperanza Spalding, J-Rock, Chuck D, MC Lyte, and Patrick Warren. Watch below and take note of Common's incredibly important message.
Deal of the Day:
Fall has finally arrived, and we're looking for the best jackets to rock this chilly season. Though they may be a bit aspirational for our wallets, we can't tear our eyes away from VEDA's new fall collab with Alice Lancaster, a line of hand-painted jackets that serve some serious DIY inspo. 
Advice of the Day:
"They always say time changes things, but you actually have to change them yourself." —Andy Warhol
GIF of the Day: