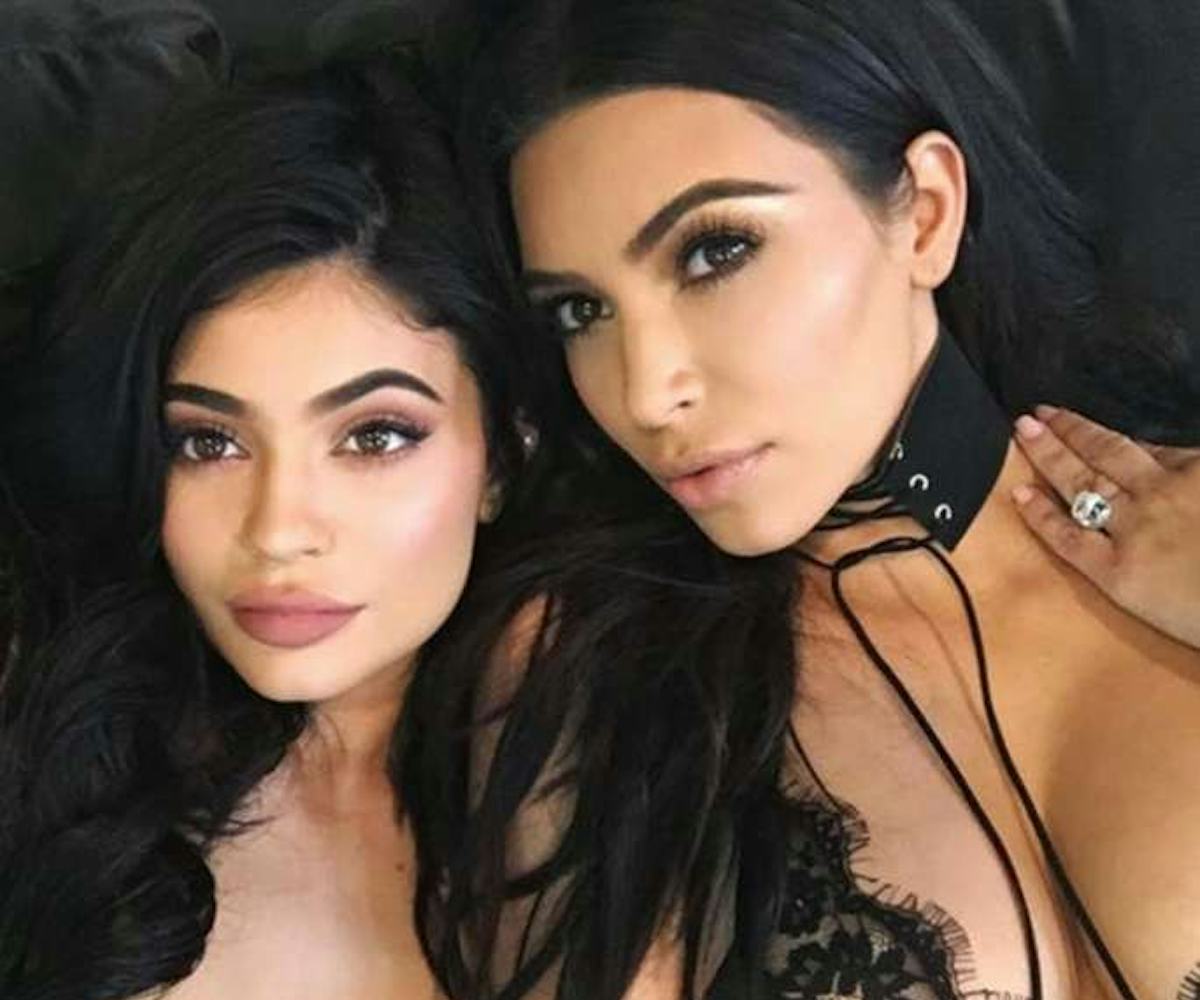 image via instagram.com/kimkardashian
8@8: Your Morning Scoop
Dear internet, Kylie is not Kim's surrogate
Today is...
National Dumpling Day!
News of the Day:
+ Kylie Jenner and Kim Kardashian-West are at the center of a wacky new conspiracy, thanks to the internet. The world wide web has now theorized that Kylie's rumored pregnancy is not only true but that she's actually the surrogate to her sister Kim's baby. While we all love a good conspiracy, this one seems like a reach. Sigh. 
+ The beloved Brooklyn, New York-based jewelry company Catbird is teaming up with Jill Soloway, creator of Amazon's award-winning show Transparent, in the name of transgender rights and non-binary storytelling. They've designed an inspiring three-piece collection featuring two rings and a dainty sapphire necklace inspired by the colors of the Transgender Pride Flag. Fifty percent of sales will be donated to the National Center for Transgender Equality.  
+ Airbnb just launched its New York Experiences. To mark the occasion, the company announced two celebrity-helmed tours led by none other than quintessential New Yorkers Sarah Jessica Parker and Ansel Elgort tickets sale from which will benefit charities. The Sole of the City with SJP experience will take attendees on Carrie Bradshaw's favorite haunts, including Bloomingdale's for shoe shopping and Lincoln Center for the Performing Arts for an iconic ballet performance, while a day with the Baby Driver will see you indoor rock climbing and sharing beers in Brooklyn.
+ Move over, Seamless, because Amazon's taking over the food delivery game. Amazon partnered with restaurant software system Olo to create Amazon Restaurants, a new service that will deliver all your favorite foods to your doorstep. Which companies use Olo, you ask? All your favorites—including Chipotle, Shake Shack Sweetgreen, and Jamba Juice. Amazon Restaurants is available to Amazon Prime members.  
+ Need Supply just launched a nail polish, in collaboration with J. Hannah, to match its denim that launched earlier this year. Get your hands on the subtle new blue shade, here. 
Deal of the Day:
Wildfang and Union Wine Co. are introducing Get It Girl wine, a white blend with notes of lime, melon, and jasmine. The best part?  All of the sales profits will be donated to Planned Parenthood, in hopes of raising $100,000 for the organization. "We wanted to make a clear statement in support of women's rights and create some kind of positive impact. We also like to drink a lot of wine, so it felt like a match made in heaven," said Emma Mcilroy, Wildfang CEO. Cheers to women's rights!
Advice of the Day:
"Everyone's dream can come true if you just stick to it and work hard." —Serena Williams
GIF of the Day: