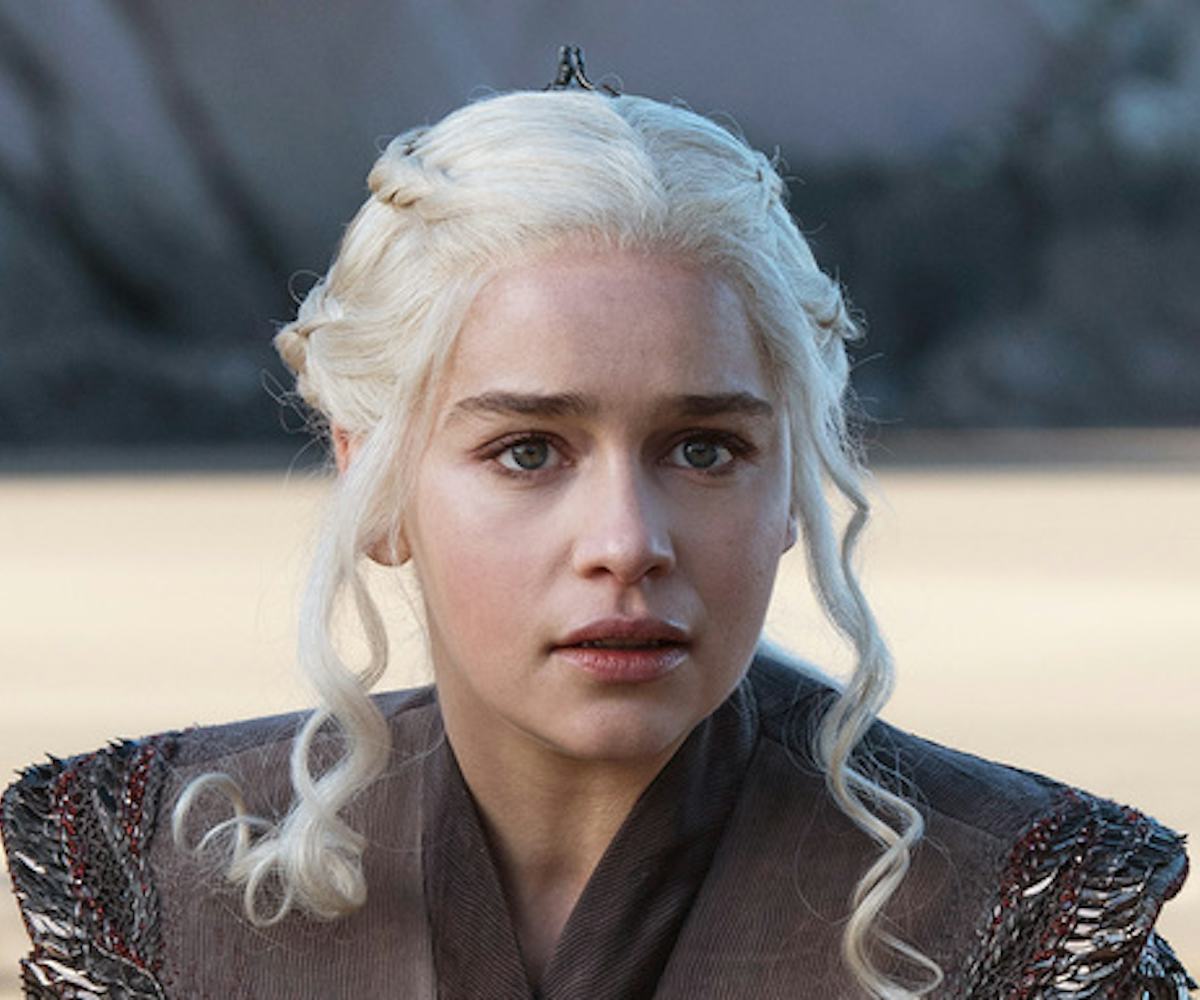 Photo courtesy of HBO
8@8: Your Morning Scoop
'Game of Thrones' creator confirms a new spin-off series will be out in 2019
Today is...
National Dumpling Day
News of the Day:
+ It looks like Game of Thrones will be officially returning to the small screen in the new year. According to creator George R.R. Martin, one of the five spin-off sequel series could be released as early as 2019 and, if all goes well, two or three pilots could be released in 2019 or 2020. The spin-off series is being produced by Bryan Cogman and is currently under development with HBO. Let's keep our fingers crossed for 2019!
+ The fashion-forward Converses we've always wanted are finally here. Sacai x Fragment have launched a stylish and revamped Chuck Taylor 70, featuring exclusive Sacai stitching. You can find them in store at Colette Paris or online at Colette.fr for €132 (around $155) in adult and infant sizing. U.S. shipping is also available.
+ For only $16, IGK's new Hair Strobing Glitter Spray will bring your daily glow to the next level. The brand-new product is a lightweight spray that coats your hair in iridescent shimmer, so it's essentially a highlighter for your hair. Not only that, but the product is packed with coconut oil so it'll nourish your hair instead of leaving you with dry and chunky locks like most glitter sprays would. It's available at Sephora for a limited time only, so make sure to get it before it's gone! 
+ If you're looking for a new playlist to be obsessed with this fall, check out Grimes' newly curated one on Spotify, titled "the faé list." She features artists who "write or produce their own shit," including SZA, Mitski, Lil Uzi Vert, and, of course, Cardi B. Check it out below.
+ Michelle Smith of Milly and artist Laurie Simmons have collaborated to create a T-shirt in support of Planned Parenthood. The tee features Laurie's exclusive artwork, with the words "100 years strong" on the back. Pick up the shirt for $75 on Milly's site, 100 percent of proceeds from which go to PP. 
Deal of the Day:
Eddie Bauer and celeb stylist Ilaria Urbinati have teamed up to create a 23-piece outdoor womenswear collection. Inspired by Eddie's wife and trapshooting champion, Christine "Stine" Bauer, the collection proves that womenswear can be rugged, functional, and feminine all at the same time. The new line includes a variety of sweaters, outerwear, and knits. Shop the full collection here. 
Advice of the Day:
"It's good to be gracious. But you don't have to be overly grateful, because you've earned your place. It's not a gift. You worked for it." —Roxane Gay
GIF of the Day: