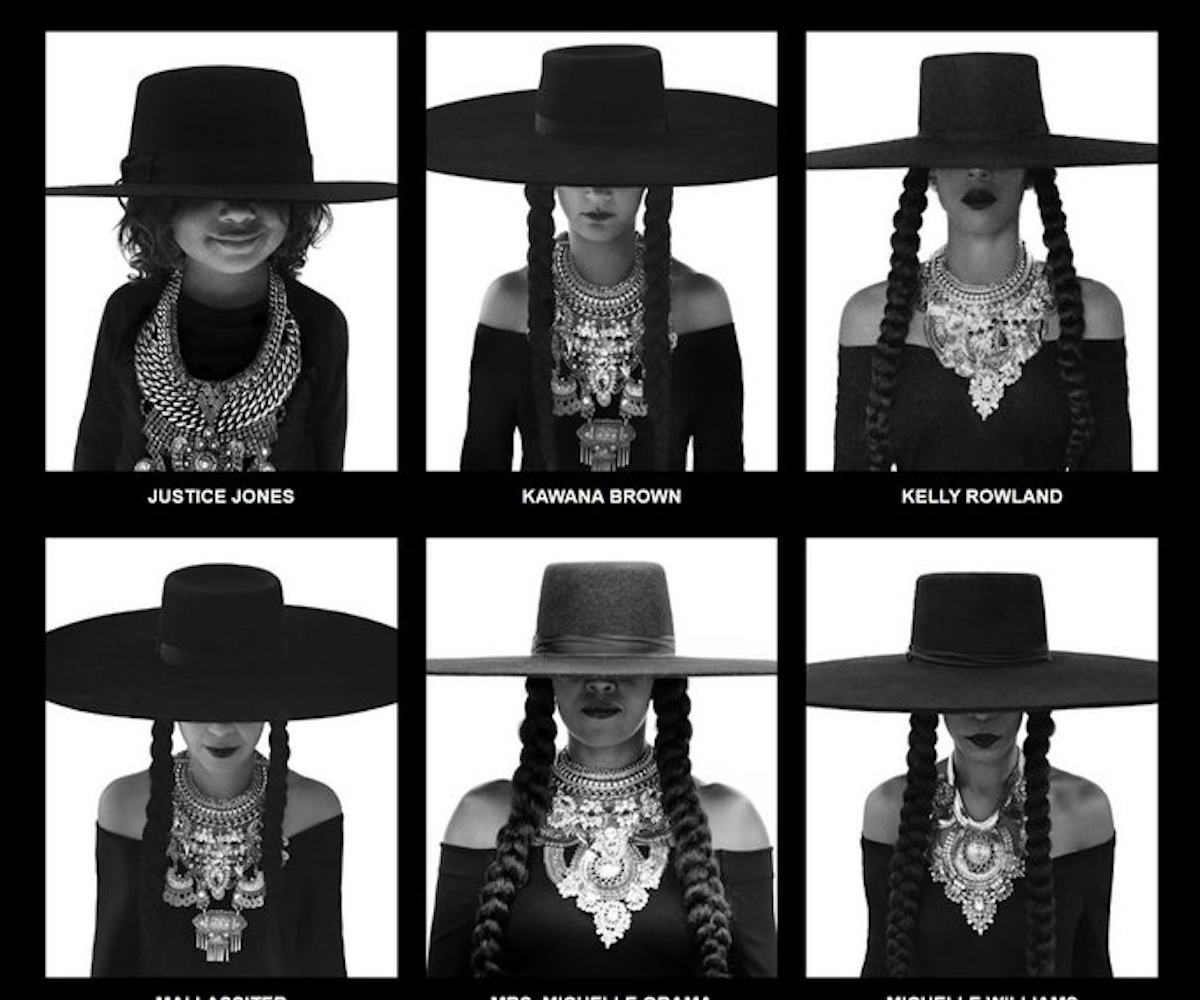 image via twitter.com/thebeyhiveteam
8@8: Your Morning Scoop
These photos of Michelle Obama, Blue Ivy & Serena Williams recreating "Formation" are perfect
Today is...
National Cheese Pizza Day!
News of the Day:
+ In honor of Beyoncé's 36th birthday, Serena Williams, Blue Ivy, Michelle Obama, and many more of Bey's close family and friends came together yesterday to recreate her iconic "Formation" photo. Needless to say, the end result was flawless and truly a gift to us all. Happy belated Birthday, Bey! See all the pics in their glory, below.
+ Millennial pink has once again become an edible delicacy, this time thanks to one doughnut chain in the U.K. Crosstown Doughnuts & Coffee's beetroot sourdough doughnut with thyme has gone viral due to its beautiful pink hue. On top of just looking pretty, the doughnut sounds insanely delicious, seeing as it's topped with a lemon-thyme glaze, vanilla bean crumble, and fresh lemon-thyme. Salivate over the treat below. 
+ Along with receiving her first gold plaque for "Bodak Yellow" this past week, Cardi B continued her winning streak by covering SZA's "Love Galore." The remix quickly went viral on Twitter, sparking a priceless reaction from SZA herself, who suggested the duo get an "official remix dammit." See both posts, below. 
+ September is officially here, meaning we're all one step closer to the fall season and, more importantly, Halloween. In honor of this change in season, Lush has unveiled its upcoming Halloween collection, which includes both new and limited-edition products like the Ectoplasm Jelly Bomb and Bewitched Bubble Bar. You can see all the products, here, and order them online at Lush starting September 15 and in stores September 18. 
+ Designer lingerie retailer Journelle has launched its annual Emerging Designers program starting today. The program is part of the brand's ongoing commitment to discovering new faces and names in lingerie. This year's class of Emerging Designers includes Signature by Taryn Winters, Lyn Lingerie, Serene Intimates, and The Great Eros. Shop the designers here. 
Deal of the Day:
RACHEL Rachel Roy just unveiled a capsule collection with a cause. The "Choose Love" line features all your fall needs: a leather bag, cashmere hat and scarf, and a denim jacket, all embroidered and adorned with the word "LOVE." Twenty percent of all proceeds will be donated to World of Children, a charity geared toward the improvement of the lives of vulnerable children worldwide. Shop the collection here.
Advice of the Day: 
"The one thing that you have that nobody else has is you. Your voice, your mind, your story, your vision. So write and draw and build and play and dance and live as only you can." — Neil Gaiman