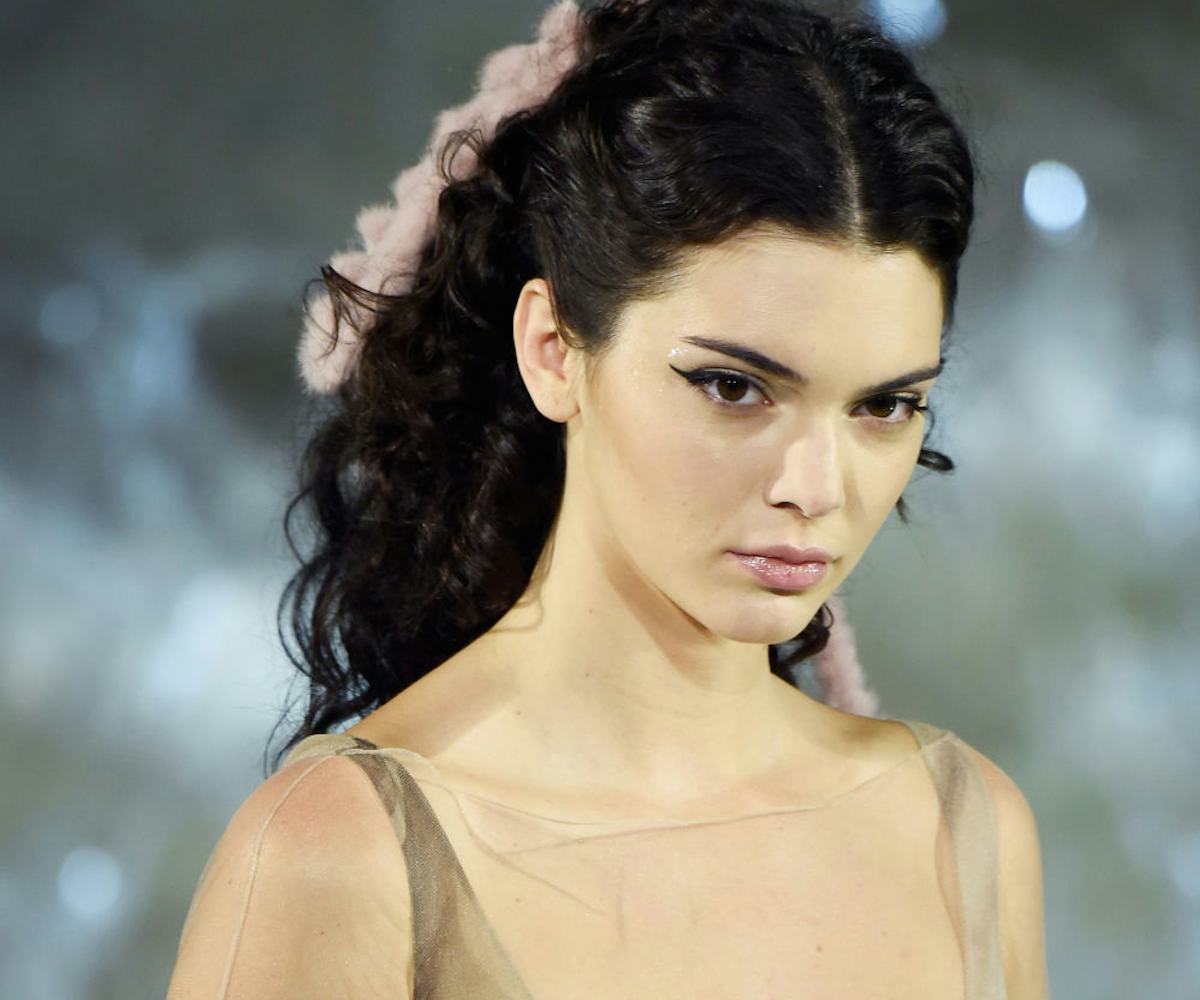 Photo by Victor Boyko/Getty Images
8@8: Your Morning Scoop
Kendall landed another 'Vogue' cover
Today is...
National Beer Lover's Day!
News of the Day:
+ For what seems like the millionth time this month, Kendall Jenner, once again, snagged another Vogue cover. This time around, Jenner's face is gracing the Australian October issue with a soft smile, some glorious Gucci fashion, and purple-tinted hair. Check out the Patrick Demarchelier cover shot below.
+ J.W. Anderson is taking his creative eye to the next level. Today, the designer announced his art exhibit, titled "Disobedient Bodies: J.W.Anderson," due out in 2017. One of the most visual and conceptual fashion cohorts of our time, Anderson's curation will include the work of both designers and artists including Dior, Rei Kawakubo, and Henry Moore. We can't wait for the stellar gender and identity commentary Anderson plans to explore. 
+ This weekend, Miss America will be broadcasting from its home in Atlantic City, New Jersey. For the first time ever, an openly gay contestant will be taking the stage. Representing the great state of Missouri, Erin O'Flaherty, told the Associated Press, "I knew going in that I had the opportunity to make history. Now I get to be more visible to the community and meet more people." Sending some good luck vibes her way!
+ Zayn Malik is on our minds not once, but twice today! Malik made headlines for canceling a second concert due to his battle with anxiety. While his Dubai fans are surely left bummed, we can't help but admire Malik's honesty, as well as the attention he's drawing to mental health issues. Just a few hours later, it was announced that Malik is developing a script with NBC, titled "Boys," based on his time with his former band, One Direction. While few details have surfaced, we know a few things for sure: It will follow Fox's Empire setup, with original music and an emphasis on casting, and there will certainly be some nit and grit to match the shiny boyband life. We suppose this will do until the tell-all books...
+ Just one week after dancing her way into our hearts in Kanye West's VMA premiere of "Fade," Teyana Taylor is back with a sick stop-motion video for a freestyle to "Champions." While all eyes have been on Taylor—and her sick body—this past week, the track itself is more than noteworthy. Replay on repeat below.
Deal of the Day:
The pop-up shop of our dreams is coming to NYC, just in time for NYFW! Foxiebomb, a reflection of its namesake creator, Foxie, is an online shop for the things Foxie loves, admires, and creates. Running from September 9 to 11, the pop-up will include free vegan doughnuts, music, and some "Foxie Favorites." Don't miss out!
Advice of the Day:
"When you finally accept that it's okay not to have answers and it's okay not to be perfect, you realize that feeling confused is a normal part of what it is to be a human being." —Winona Ryder
GIF of the Day: