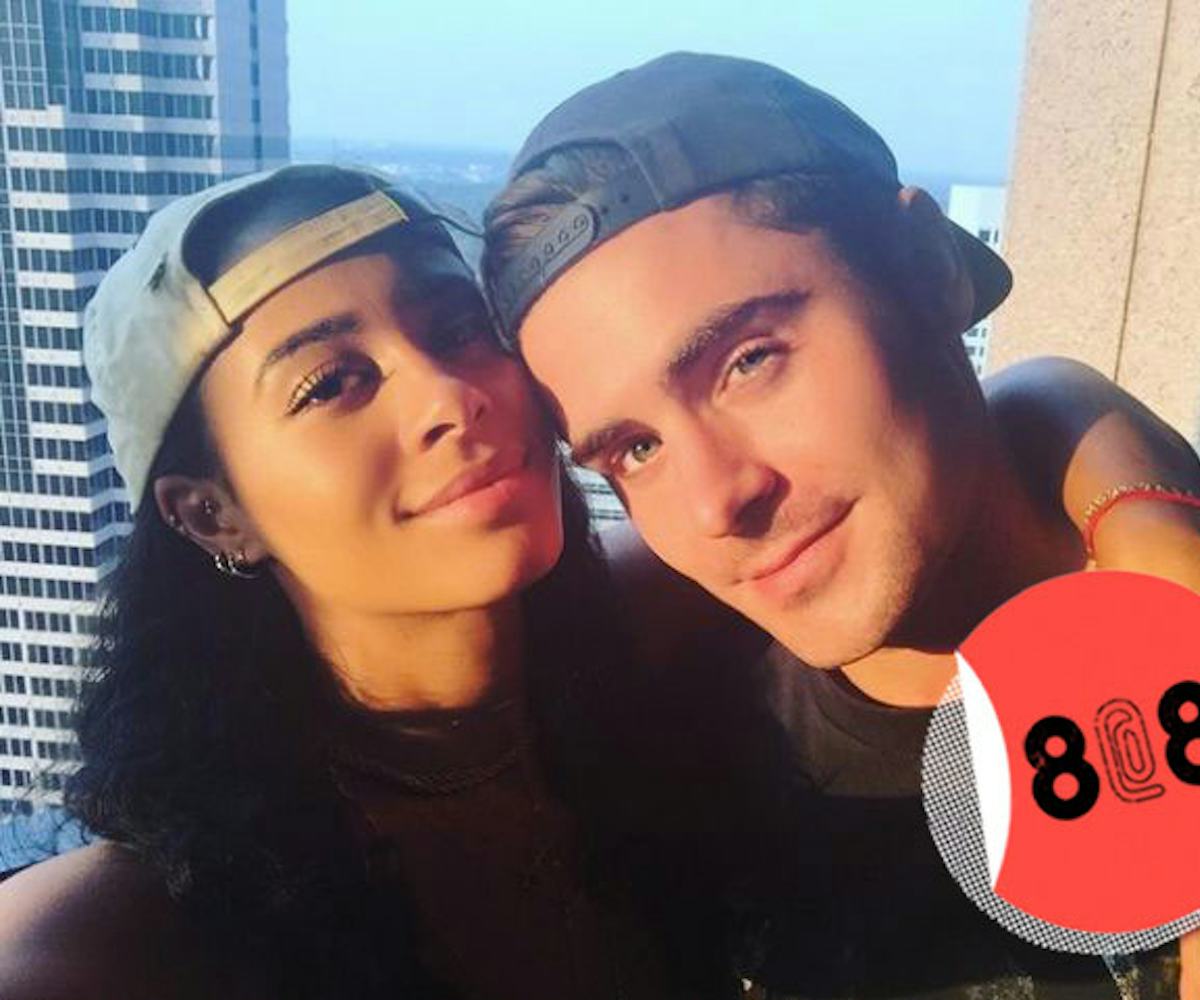 photo via @samimiro instagram
8@8: your morning scoop
zac efron + sami miró celebrated their anniversary on instagram
Today is...
International Literacy Day
News of the Day:
+ Apparently having Resting Bitch Face indicates that a person is a better communicator. 
+ Judy Carne passed away on Thursday. Her family and friends are in our thoughts.
+ Zac Efron and his girlfriend Sami Miró took to Instagram to celebrate their anniversary. That's how you induce "awws" in 2015.
+ Sarah Jessica Parker forgot all about Sex and the City after filming the initial pilot episode. "I shot [the pilot episode] and honest to God truth, I completely forgot about it," she told AOL's Makers. "I know no one will believe it. I forgot about it. I'm walking down the street one day and I run into this woman and she's a big fancy executive at a big movie studio. And she says to me, 'Oh My God, I just saw your pilot, Sex and the City.' And I said to her, 'What? What are you talking about?'" 
+ Sam Smith posted an 
of him wearing a ring with the James Bond Spectre symbol, started rumors that he will sing the upcoming film's theme song.
Deal of the Day:
We don't want to brag, but NYLONshop's sale section is insanely amazing right now. 
Quote of the Day:
"The luxury we have as a younger generation is being able to figure out where we want to go from here, which is why I've said things like, 'I don't focus on feminism, I focus on the future" - Lana Del Rey
GIF of the Day: