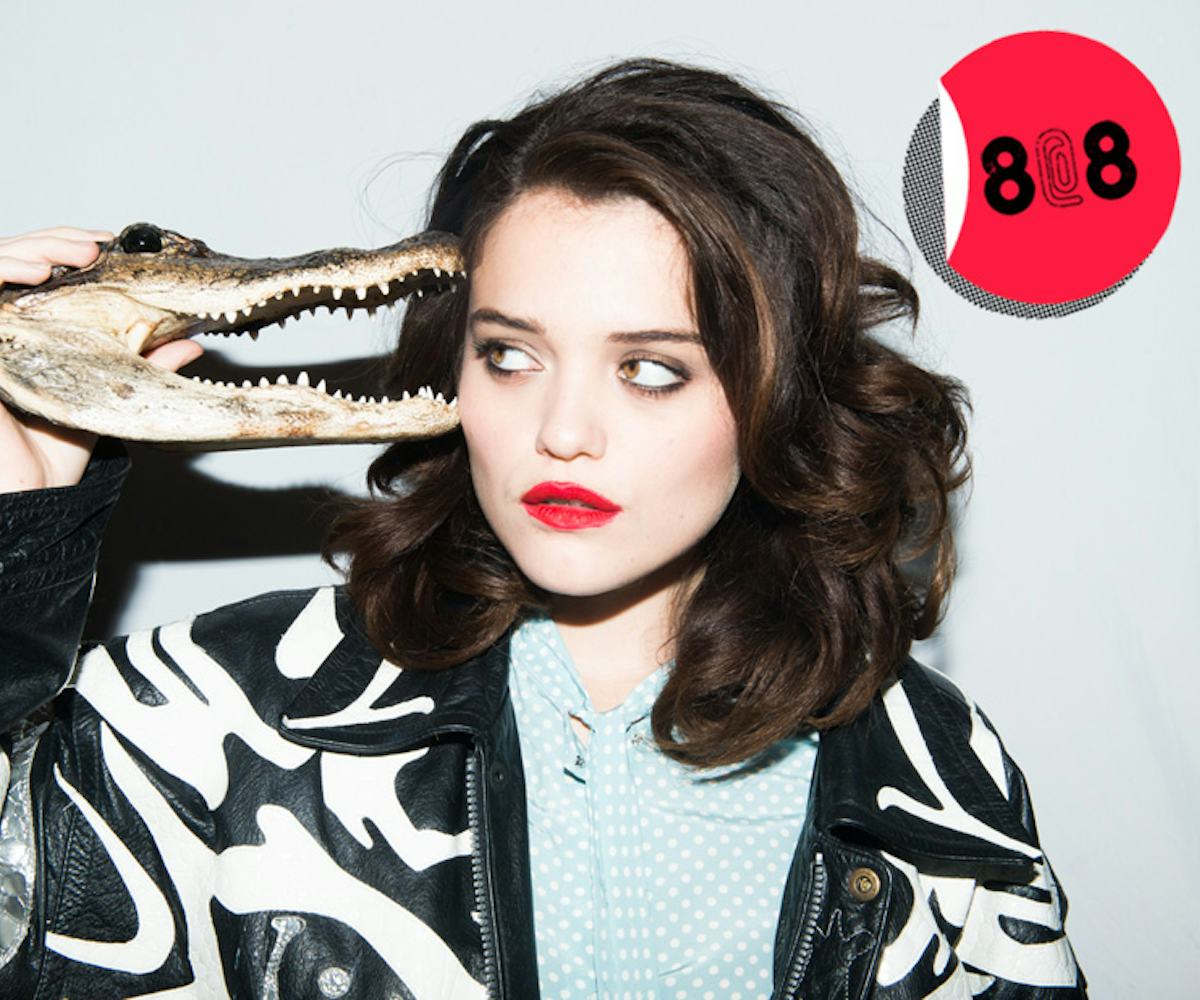 photo via the coveteur
8@8: your morning scoop
sky ferreira has an unexpected fashion collab.
Today is...
National Pastry Day! Cronuts for everybody!
News of the day: 
+ Where has Sky Ferreira been, you ask? Apparently picking out her new winter wardrobe (with dark locks to match) from Coach's closet, oddly enough. The Coveteur takes an inside look at this unexpected fashion collab, and finds some seriously chic results.
+ The Missouri History Museum wants to save a part of what's going on in Ferguson at the moment for future generations to see. They are preserving plywood used to protect storefronts that have been decorated with meaningful art. From bold colors to uplifting sayings like "listen with love" and "heal the world," soon this small part of a huge movement will be safe behind glass.
+ Sometimes we forget that Nasty Gal started as a mecca for vintage clothing, what with all the awesome new Jeffrey Campbell footwear and For Love and Lemons dresses up for grabs. Get ready for their ultimate throwback to vintage Dolce & Gabbana, available for just a limited time. Shop the looks ASAP before they're gone for good!
+ YSL takes the lead from FKA Twigs and gets behind Google Glass. At Selfridge's in London, the lifestyle brand kicks off their collab with Google by giving their customers high tech makeovers. Beauty consultants wearing the glasses give you a full face of YSL make up, record it, and send the one-on-one tutorial right to your e-mail!
+ Watch an exclusive clip on topless journalism from the forthcoming Free the Nipple movie, out Dec. 12. Sure, the story's fictional but the issues are certainly not!
Deal of the Day: 
Celebrate the season of endless holiday parties without breaking the bank. Missguided is offering up to 50% off partywear for a limited time—meaning it's time to stock up on LGD's (little glittery dresses) and co-ords galore.
Advice of the Day: 
"Sometimes around the holidays, we're compelled to do things that don't always make sense. We get caught up in the emotional trappings of the holiday and want everything to be like the holidays you see on TV." -Ginger Foutley from "As Told By Ginger"
GIF of the Day: