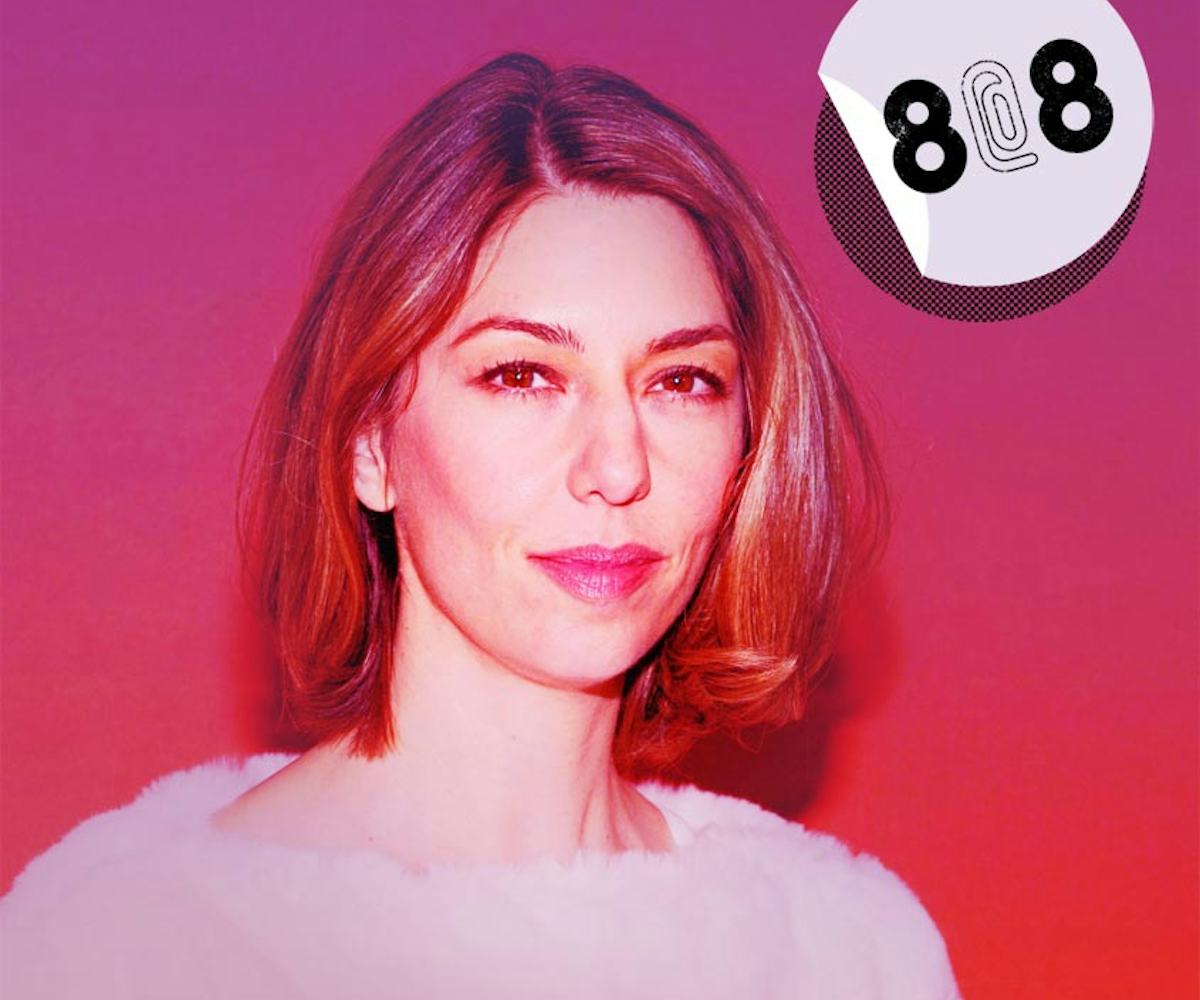 photo via getty
8@8: your morning scoop
Sofia Coppola and Bill Murray are teaming up.
Today is...
National Grouch Day. Don't celebrate — seriously. Grouches hate celebrating.
News of the Day:
Bill Murray and Sofia Coppola are going to reunite for the first time since working on Lost In Translation together for a TV Christmas special. Airing on the mysterious side, most of the details Murray revealed are pretty vague but expect to hear him singing Christmas carols!
NYMag has a great discussionunpacking why using the term "Basic Bitch" is actually cruel and totally misogynistic. Bottom line: Girl on girl snark is never cool. 
James Franco himself has dabbled in the art world and now he can be your muse thanks to Mel Elliot's Colour Me Good James Franco coloring book. Yes, you read that right. You can now bring Elliot's illustrations of Franco—including his Instragram selfies—to technicolor life —just make sure you stay inside the lines. 
Taylor Swift pulled a total Beyonce and released her new song "Out of the Woods" a collaboration with Fun.'s Jack Antonoff overnight. Listen to the track here. 
Say hello to the world's most expensive bagel: a Chanel bagel bag exists—cream cheese included. 
Everyone's favorite childhood bears are coming back thanks to Netflix, who just announced they will reboot Care Bears with a new season called Care Bears and Cousins. The show won't premiere until 2016 so it may be too soon to start your Care Bear countdown now. 
Deal of the Day:
Take 25% off your purchase at ShopBop with the code FAMILY25.
GIF of the Day:
Advice of the Day: 
"There are still a lot of movies where women are dependent on the guy. We don't always need a love interest. We can stand on our own. There are so many movies where guys are alone, doing their own thing, so I don't see why we can't have that too." -Elle Fanning