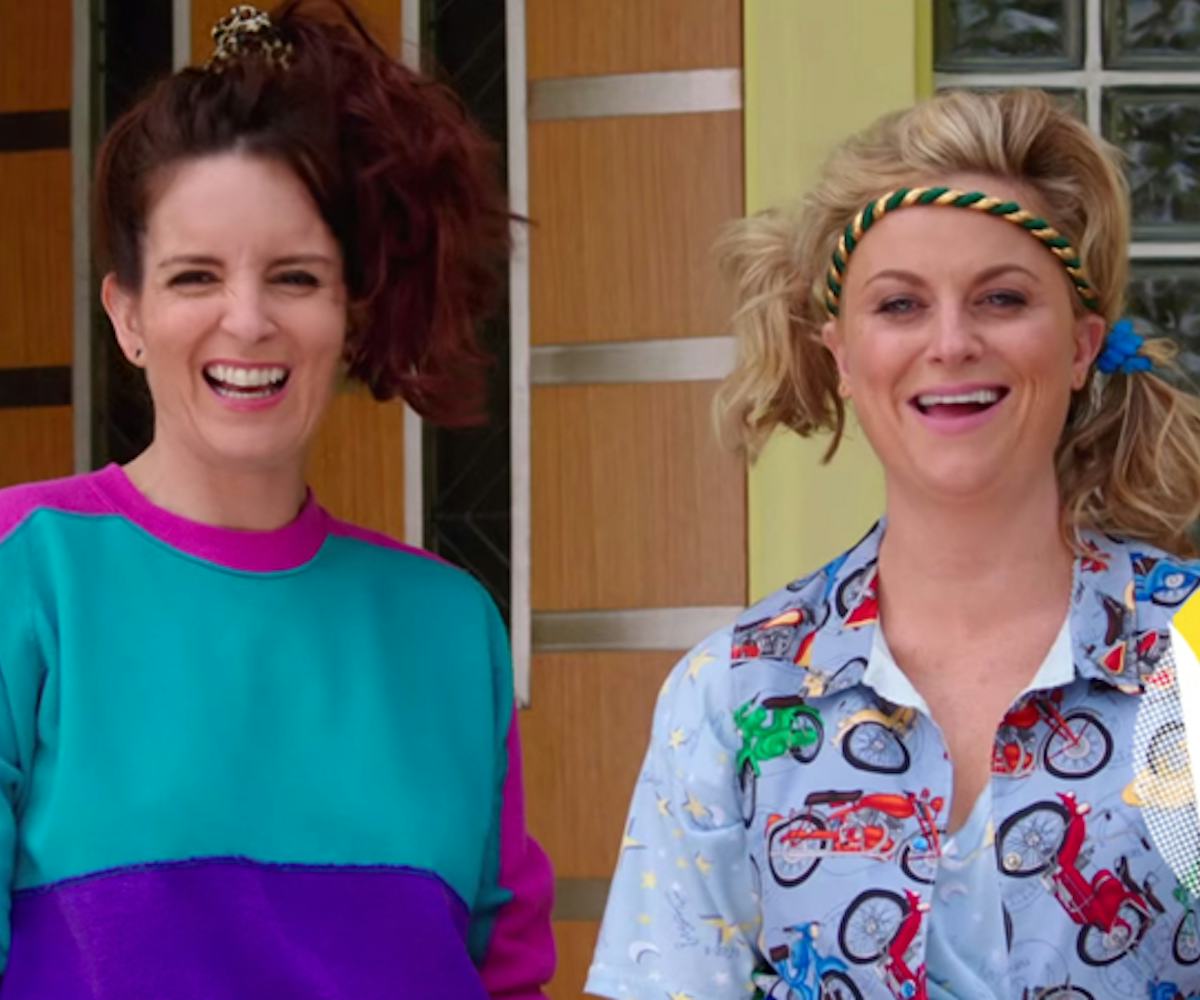 image via universal pictures
8@8: your morning scoop
sneak a peek at tina fey and amy poehler's new film.
Today Is…International Skeptics Day. Not sure if we believe that one...
News of the Day:+ #GIRLBOSS Sophia Amoruso announced that she is stepping down as Nasty Gal's CEO. The founder will still remain on the company's board and act as executive chairman as the company's president Sheree Waterson takes her place. 
+ Listen to the second Mark Ronson/Tame Impala frontman Kevin Parker song, "Daffodils," here.
+ Amy Poehler and Tina Fey play some super strange sisters in their upcoming film, appropriately titled Sisters. It doesn't come out until December, but check out a teaser here.
+ ICYMI, Leonardo DiCaprio photobombed Naomi Campbell and 50 Cent.
+ Get a first look at Alexa Chung's denim collaboration for AG—you know, the one she filmed herself during karaoke for—here.
Deal of the Day:Get 15% off Print Libertion's Purrito tee using the promo code PURR15.
Advice of the Day:"What sets you apart can sometimes feel like a burden and it's not. And a lot of the time, it's what makes you great." - Emma Stone
GIF of the Day: