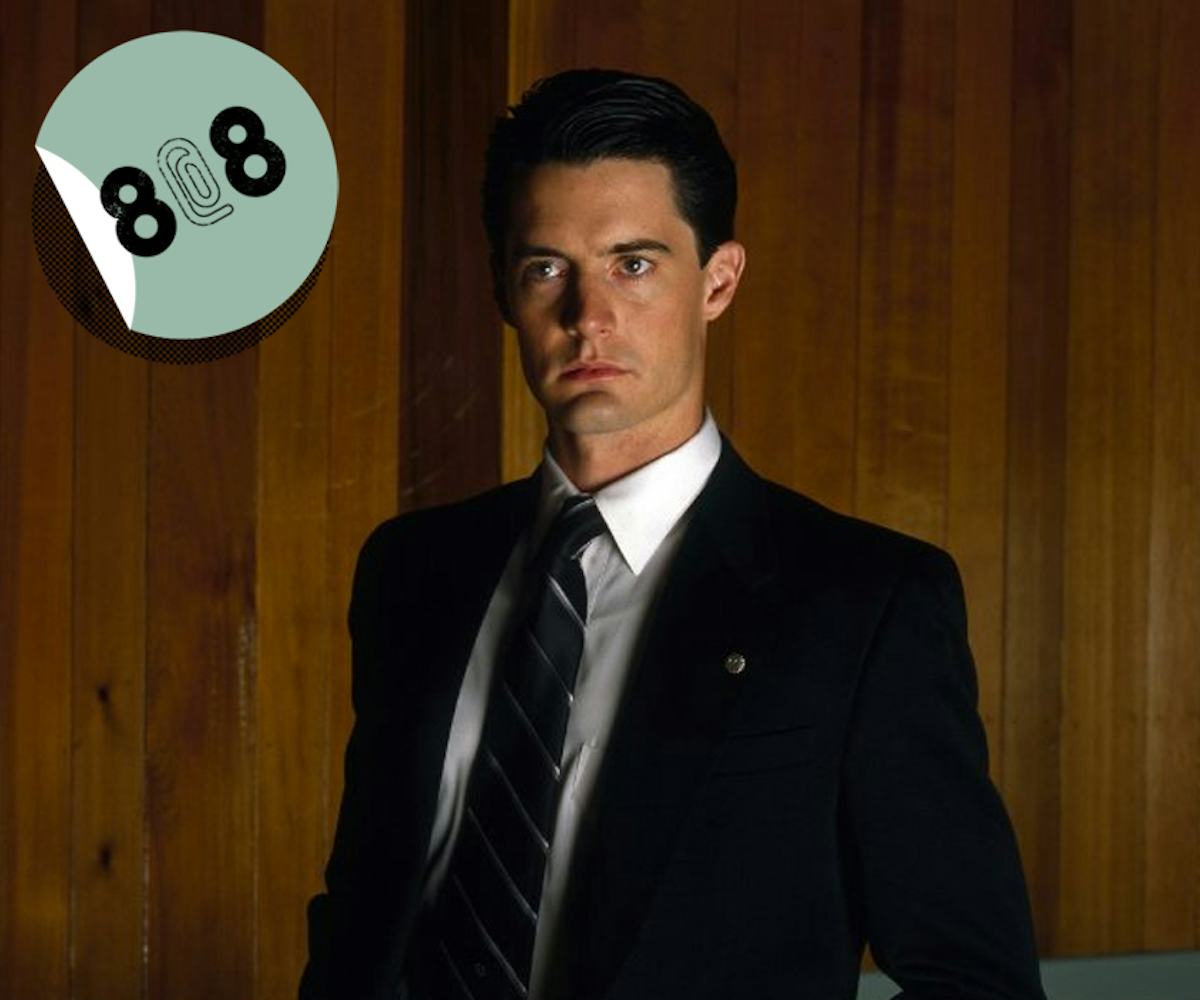 8@8: your morning scoop
there's a 'twin peaks' book in the making.
Today is...
Kim Kardashian's birthday! Commemorate such a glorious historical occassion by listening to that one song she recorded back in 2011. They playin' her jam (and so should you)!
News of the Day:
+It's common knowledge that the '5050 boot' is 100% awesome. Now Stuart Weitzman is letting us in on the design fun with his new project SWxYOU. It gives shoppers the opportunity to personalize the brand's best-known boots online--but log on quick because it's only available for 2 weeks!
+A lot can go down in 25 years, especially for Special Agent Dale Cooper. No worries though, co-creator Mark Frost is releasing a book, "The Secret Lives of Twin Peaks" that will fill in all the gaps for you before the show's return in 2016.
+As if the countdown to Mockingjay Part 1 wasn't real enough, YouTube is teasing us with a new Hunger Games e-series, 'District Voices.' The five episode series is here to bring life to Panam and the diversity of its districts. Watch the trailer here!
+The fifth official Disney Princess of color (we're talking a Polynesian princess sailing the Pacific ocean, to be exact) was rumored to see the big screen in 2018. Thankfully, Disney took to Twitter to that announce that Moana would only have to wait until 2016! Plus, they released a cute sneak peek image to go along with the happy news.
+There is now officially a Louis Vuitton museum in France. We're not joking. We're so not joking, even when we tell you it was inaugurated by the French President.
Deal of the Day:
Phone cases are practically mood rings for your iPhone. If you don't have at least 5 different colors on rotation, it's time to shop up. Today's the last day to get 25% off DANNIJO's trippy, tribal phone cases (and their awesome jewels) and put yourself in the grooviest of moods. Check out their online shop and use the code DJFF2014 to save some serious cash.
GIF of the Day: 
Advice of the Day:
"My advice to women in general...treat yourself like a boss. Not arrogant, but be sure of what you want, and don't allow people to run anything for you without your knowledge. You want everyone to know, 'Okay, I can't play games with her. I have to do right by this woman.' That's what it's all about." -Nicki Minaj