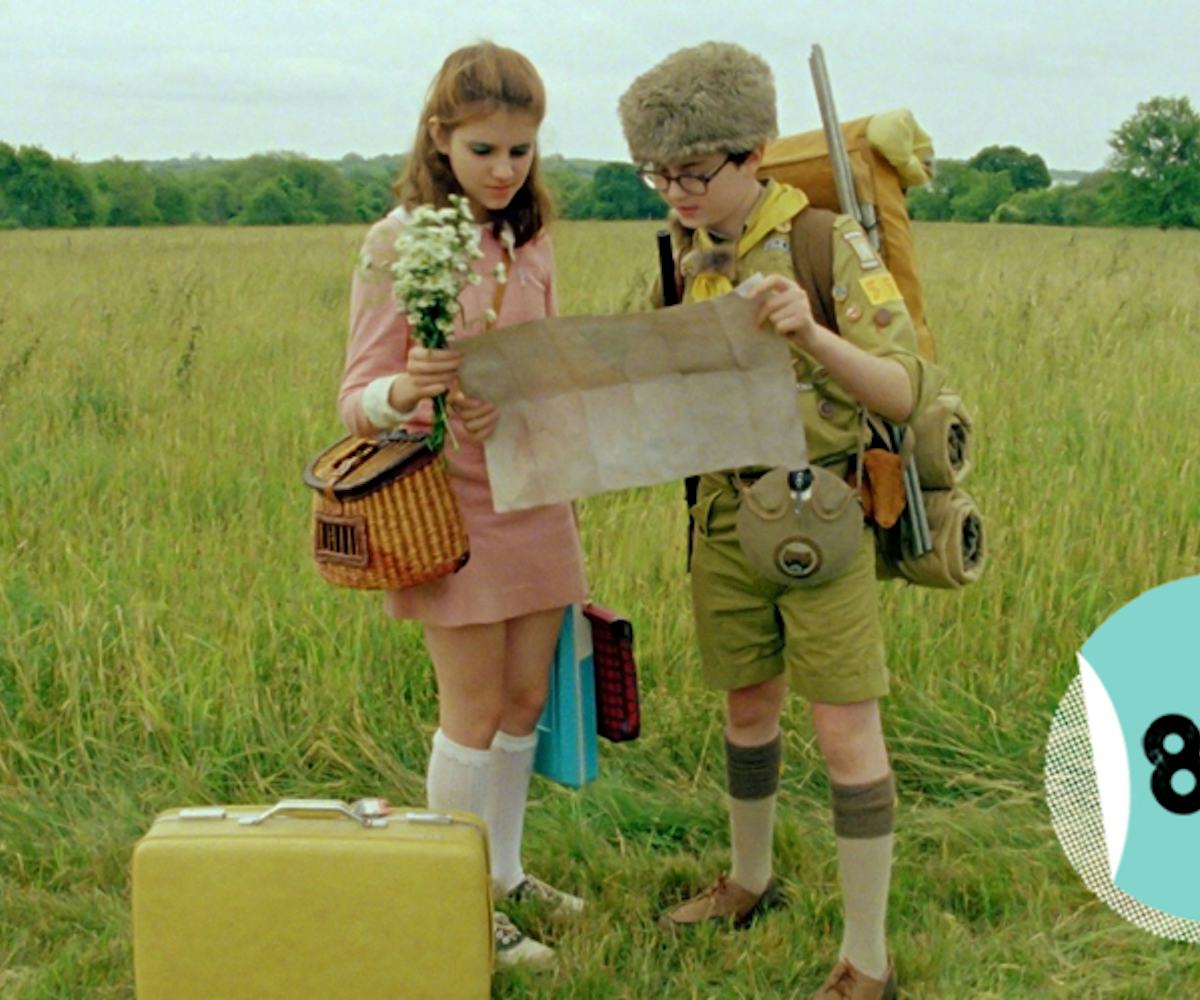 image via focus features
8@8: your morning scoop
wes anderson's cinematographer reveals how he got 9 iconic shots
Today Is…National Apricot Day. Too bad they're not actually in season until May...
News of the Day:+ Karl Lagerfeld chose to interview and photograph Justin Bieber for V Magazine. Among the gaggle of excited teens, question marks were somehow heard around the world.
+ Marc Jacobs' SS15 ads are MAJOR, featuring Joan Smalls, Natasha Poly, Adriana Lima, Kendall Jenner, Karlie Kloss, Anja Rubik, Jessica Stam, Anna Ewers, and Issa Lish in the no-makeup and blunt black bob look from the season's runway.
+ Wes Anderson's cinematographer, Robert Yeoman, told Vulture exactly how he executed nine iconic Anderson scenes, from Bottle Rocket to The Grand Budapest Hotel. Yeah, it's one of the coolest things we've read in a while.
+ According to Metacritic users, the most overrated movie of 2014 was Interstellar, followed by Boyhood. Interestingly enough, those same users also voted Boyhood and Interstellar the top two best movies of the year. Hmm.
+ Snoop Dogg announced that he will release his upcoming Pharrell-produced album Bush in mid-March. Our fingers are crossed for "Drop It Like It's Hot" part II.
Deal of the Day:Take an extra 10% off Asos' clearance with the promo code GIMME10.
Advice of the Day:"I'm glad everything happened the way it did. There are some things, yes, I would have loved to have done differently. But I learned from my mistakes. Some people don't." - Lindsay Lohan, in our '09 cover story
GIF of the Day: