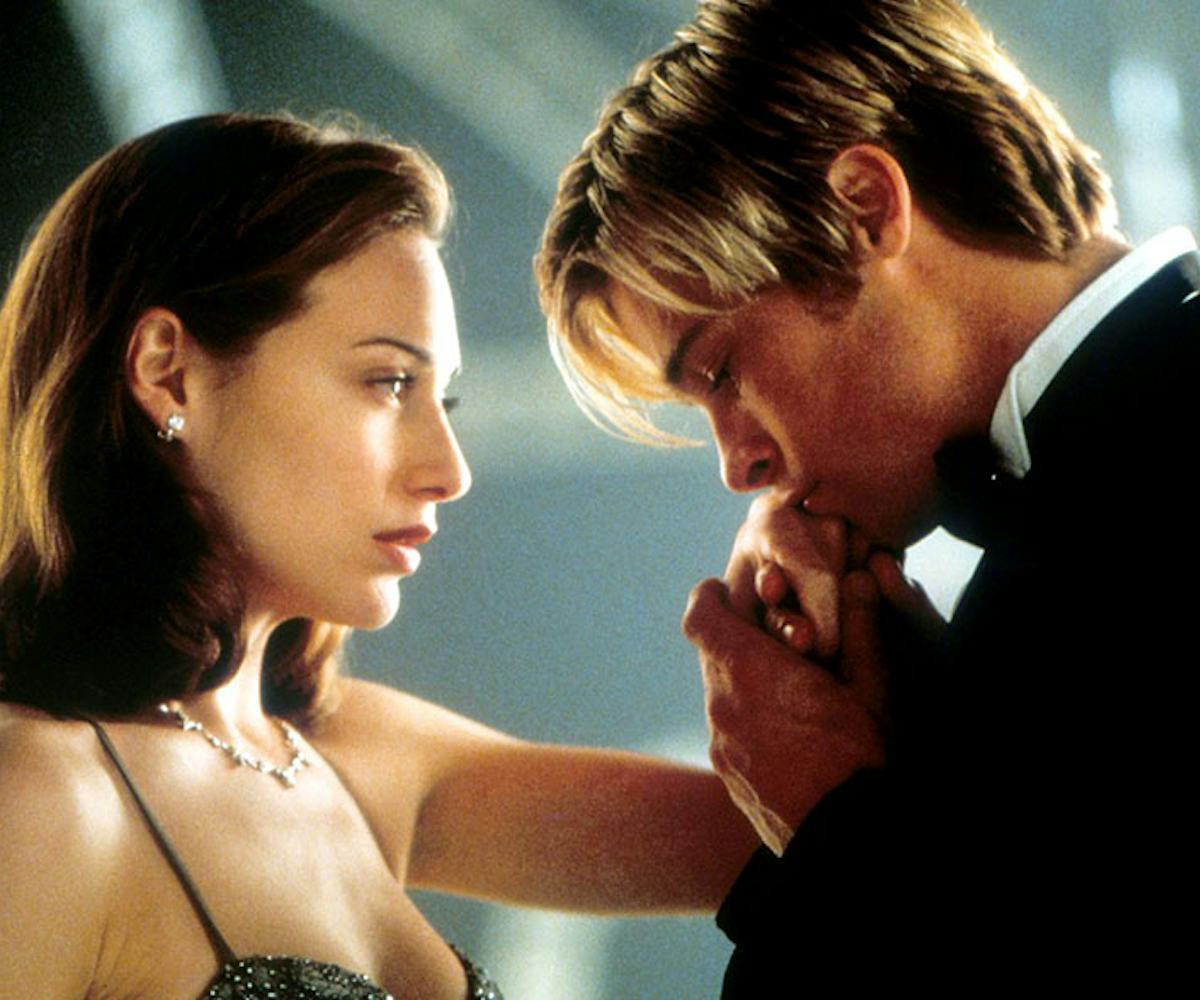 Photo via Universal Pictures
9 amazing actresses you totally forgot about
We're only a few months away from what has become an annual event: Jennifer Lawrence Appreciation Month, the end-of-the-year celebration of our biggest movie star that's perfectly timed to the release of whatever Hunger Games/David O. Russell film she happens to be promoting. Lawrence's rise to the top of the Hollywood food chain has been swift and dominant—and a reminder that watching the birth of a real movie star can be a beautiful thing.
But for every JLaw, there's three Gretchen Mols—a Hollywood "It Girl" who just never lived up to the hype. But just because they won't be topping any Forbes lists anytime soon, it doesn't mean these would-be superstars don't have serious acting chops. Here are 9 amazing actresses you totally forgot about.
Claire ForlaniBreakout: After her breakthrough in Kevin Smith's Mallrats, Forlani became the envy of women (and necrophiliacs) everywhere, when she starred as the daughter of a rich patriarch who falls in love with a Brad Pitt-looking Grim Reaper in Meet JoeBlack.
What happened: After losing her mother at 27, Forlani retreated from the spotlight and the pressures that came with it. "I still worked but I wasn't taking risks after that," Forlani told The Independent last year. "I was trying to find safety for a while. I wasn't brave and bold during that time."
What now: After a stint in London's West End, Forlani will make her big screen comeback opposite Bruce Willis in the crime thriller, Precious Cargo.
Gretchen MolBreakout: In 1998, after appearing alongside Matt Damon in Rounders and Leonardo DiCaprio in Woody Allen's Celebrity, Vanity Fair gave Mol the cover and asked if the then 25 year old was "Hollywood's next it girl?"
What happened: Too high expectations, too soon. We hadn't seen enough of Mol when VF decided to prematurely anoint her, and there was no way her performances in films like The Thirteenth Floor and Finding Graceland could ever live up to the hype.
What now: Mol proved that she still has chops with her impressive run on Boardwalk Empire, and can next be seen in indie auteur Kenneth Lonergan's next film, Manchester-By-The-Sea, opposite Casey Affleck and Michelle Williams.
Linda Fiorentino
Breakout: Fiorentino took home an Independent Spirit Award for Best Actress for her turn as a lethal femme fatale in the 1994 neo-noir The Last Seduction.
What happened: After experiencing the heights of fame thanks to her role as Agent L in the Men in Black films, Fiorentino took a 7-year hiatus from acting, only to resurface in 2009 with a supporting role in the shoestring family drama, Once MoreWith Feeling.
What now: The actress has been virtually off the grid since her last screen credit, which is probably just the way she likes it.
Anna Friel
Breakout: Friel earned a Golden Globe nod for her role as Charlotte "Chuck" Charles in ABC's gone-too-soon cult show, Pushing Daisies.
What happened: In 2009, Anna Friel landed the cover of Vanity Fair UK thanks to the one-two punch of Pushing Daisies and the Will Ferrell time travel epic, Land of the Lost. Unfortunately for Friel, Pushing Daisies proved too weird for mainstream audiences, and Land of The Lost went on to become one of the most expensive box office flops ever.
What now: Friel had a juicy starring role as a soldier who was presumed dead in this year's war thriller, American Odyssey. Unfortunately NBC cancelled the show after just one season.
Vinessa Shaw
Breakout: Shaw was just about the only memorable thing in Disney's otherwise forgettable family fright flick, Hocus Pocus.
What happened: Despite starring opposite the likes of Christian Bale in 3:10 to Yuma and Joaquin Phoenix in Two Lovers, Shaw found herself pigeonholed as the cookie-cutter love interest, and couldn't quite break the mold.
What now: Shaw was most recently seen in season 2 of Ray Donovan, and on TMZ's homepage after she was sued for allegedly hitting two women with her car.
Alison Lohman
Breakout: Her electrifying performance as a precocious teen opposite Michelle Pfeiffer in White Oleander earned Lohman the Young Hollywood Award for "Superstar in The Making."
What happened: Lohman had Hollywood in the palm of her hands when oddball directors like Tim Burton and Sam Raimi handpicked the actress to star in their films Big Fish and Drag Me To Hell. But movie stardom is a very particular kind of animal and Lohman turned her back on it to focus on raising her children instead.
What now: Lohman hasn't appeared in anything since the religious horror The Vatican Tapes, and according to her IMDB she plans to keep it that way.
Alicia WittBreakout: In Urban Legend, a by-the-numbers slasher movie starring fellow next-big-things Jared Leto, Joshua Jackson, and Rebecca Gayheart, it was Witt who shone brightest.
What happened: Witt continued to book a steady stream of smaller roles in a variety of movies both big and small, but unfortunately projects like Dark Kingdom: Dragon King were among them.
What now: Witt just released her debut full-length studio album Revisionary History, an intimate record produced by fellow pianist Ben Folds.
Mena SuvariBreakout: It's a toss-up between her role as the doe-eyed choir girl in American Pie or the doe-eyed sexpot in American Beauty. We're going with sexpot.
What happened: Suvari was in-demand after the twin success of Pie and Beauty (the latter earned her a BAFTA nod), and the offers came pouring in accordingly. But like many actors who experience a sudden rush of success, Suvari could have used more prudence when choosing roles (and perhaps better agents, too), after flops like Sugar and Spice and The Musketeer nearly sunk her career.
What now: Suvari still gets steady work, and had recurring roles in shows like Chicago Fire and something called South of Hell.
Alice Braga
Breakout: As the female lead in the bruising Brazilian crime saga City of God, Braga was poised to become her country's biggest export not named Gisele.
What happened: Braga had all the makings of an action star when she held her own opposite Will Smith in I Am Legend, but after follow-ups like Repo Men and Predators left audiences cold, Braga turned to making smaller films like the On TheRoad.|
What now: After starring opposite Liam Hemsworth and Woody Harrelson in the upcoming mystery By Way of Helena, Braga will star in USA's cartel thriller Queen of The South.