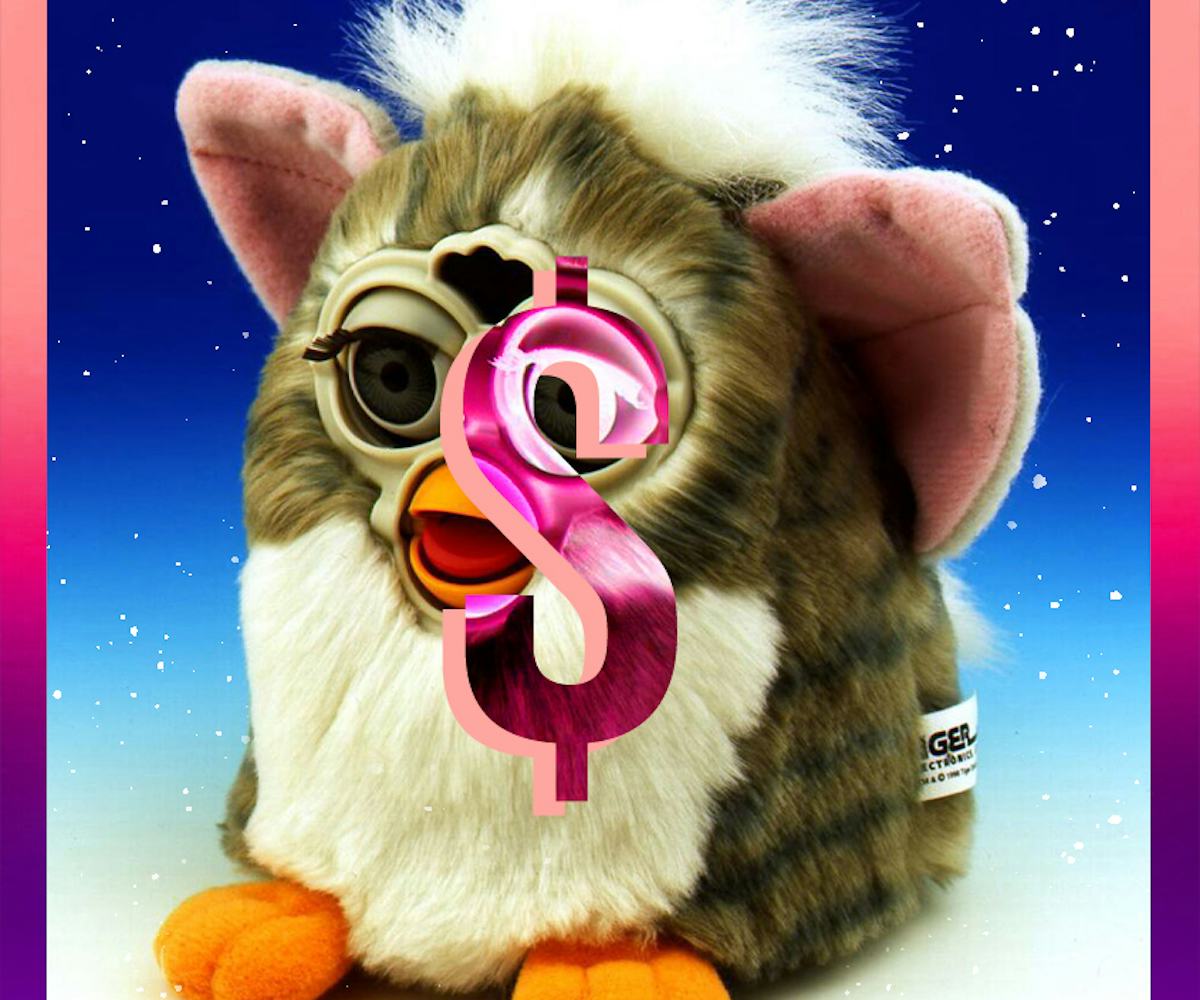 photo via getty images
our old junk from the '90s is worth how much?!
maybe some light hoarding isn't always a bad idea
When it comes to keeping relics from our childhood, we tend to fall into two camps: Those who save all sorts of objects for purely sentimental reasons, and those who have no problem throwing things out. It was just brought to our attention, though, that those who tend to hoard toys from the '80s and '90s might have the last laugh.
According to an infographic created by Two Little Fleas, original versions of toys could be worth a lot of money. At least, a whole lot more than we paid originally, and a definitely more than the modern versions are worth: For example, a 1999 Furby is currently worth $549, whereas a new one goes for just $30.50. Full disclosure, in 1999, I hid my sister's Furby so that I wouldn't have to hear its demonic mechanical voice all day. Now I'm wondering if it's still in the same hiding spot.
Of course, not everything in the back of your closet can be turned into serious cash.  Beanie Babies from the early '90s—despite the aggressive marketing campaign that promised us they'd become collectors' items—are worth less than $2. Cue the womp womp. But, it is good motivation to think twice before throwing out weird holiday gifts come Christmas. You never know which present could be worth something in twenty-ish years.
Head over to Two Little Fleas to get all the info, and let us know if it's having you reconsidering your levels of toy-hoarding. (via Two Little Fleas)