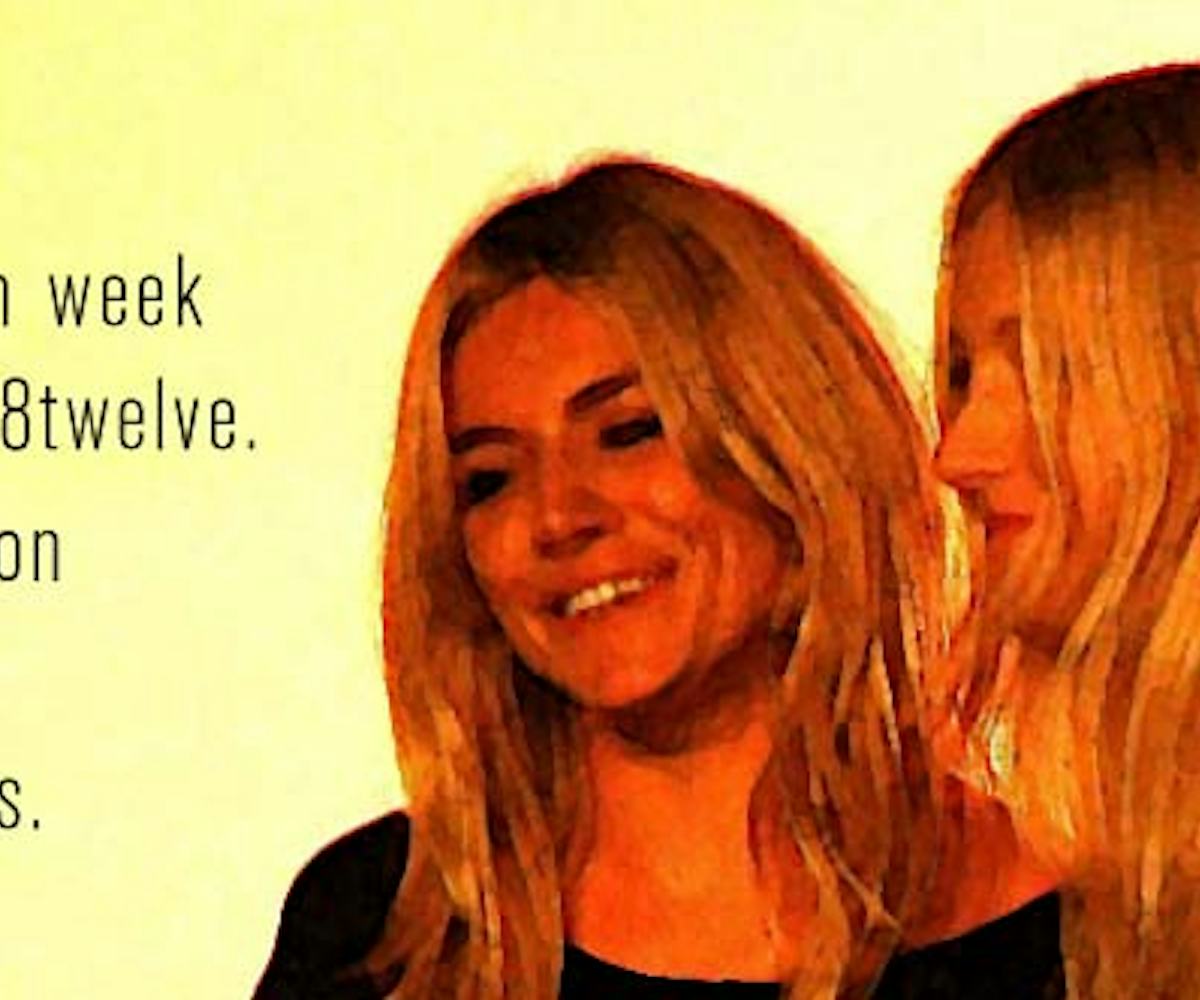 A MILLION LITTLE SIENNAS
london fashion week brings the celeb factor with twenty8twelve.
One assumes that when a celebrity does a clothing line, it'll look just like them, only less expensive and without any trace of Rachel Zoe / Charlotte Stockdale / Insert Hollywood stylist here. But with Sienna and Savannah Miller's label, Twenty8Twelve, that's usually only half true, since although Sienna's outfits get daily play-by-plays on Access Hollywood, her sister Sav was a designer for Matthew Williamson and Alexander McQueen - and usually undercuts Sienna's hippie cuteness with her own darker, more geometric aesthetic.
Still, there was something totally "Wait, didn't I see you wearing that?" about this particular Twenty8Twelve show.  A parade of girls with flowy, caught-in-the-wind hair showed off denim short-shorts, tiny ruffled miniskirts, ruched anoraks, and pink zebra-print cocktail dresses (strapless and California-tight, of course).  The only hint of Savannah's more tailored edge were a series of scalloped petticoats, pulled underneath denim circle skirts, and looking very cool - though in a much more London or New York way.
It's telling that the sisters chose Edie Campbell, a current British It Girl (and one of our August issue models) to open their collection.  As the sulky, "Who gives a s***" girlfriend of Razorlight's Johnny Borrell, she's starting to get a taste for the oddly harsh spotlight that the Miller sisters cope with daily, but also the fun of getting recognized on the street.  Sorry, I meant, on the catwalk.
See the full collection in our galleries.