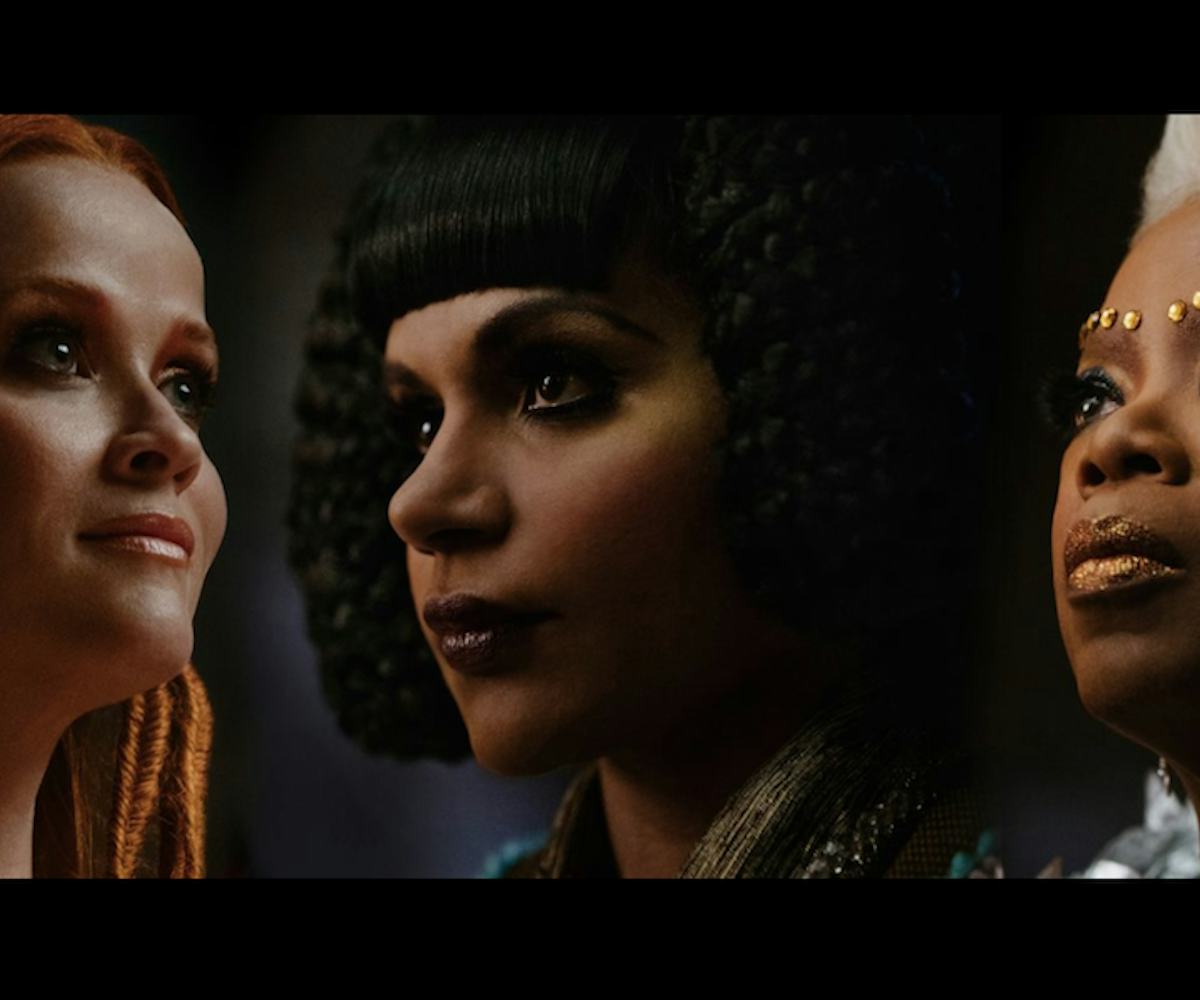 Photo via Facebook @WrinkleInTimeMovie
Underprivileged Kids Can See 'A Wrinkle In Time' For Free Because People Are Good
They won't even have to tesseract to get there
Black Panther isn't the only important inclusive film on the block. Although it's still two weeks away from its release, Ava DuVernay's latest film, A Wrinkle In Time, has already been widely applauded for its incredibly diverse cast, especially for a sci-fi film. To help ensure that all kids are able to see people that look just like them up on the big screen, AMC Theaters and Color Of Change are teaming up to help provide underprivileged children with free tickets to the movie.
The crowd-funded "Give A Child The Universe" campaign allows people to purchase one or more tickets, which will then be distributed to local partners, schools, and community-based organizations that work with Color Of Change. These organizations will then distribute the tickets to the children and families they work with. Every $10 donated is equivalent to one ticket, and donations can be made here.
Color Of Change is the nation's largest online racial justice organization with a goal to create a more humane and less hostile world for Black people in America. In a press release, the organization's executive director, Rashad Robinson, had this to say about A Wrinkle In Time and why it's so important:
Color Of Change believes in the power of images and supports those working to change the rules in Hollywood so that inclusive, empathetic and human portrayals of Black people and people of color are prominent on the screen. By casting a black teenage actress Storm Reid as the heroine at the center of this story, the filmmakers and the studio send a powerful message to millions of young people who will see someone like them embracing their individuality and strength to save the world.
Similarly, Nikkole Denson-Randolph, vice president of special content at AMC, also weighed in:
The Wrinkle in Time story is one that children from all backgrounds and walks of life can identify with and draw inspiration from, and we are thrilled to celebrate this film in a meaningful way, through the vision of Ava DuVernay and in partnership with Color Of Change.
Did you just get a little misty-eyed? It's okay, we won't tell. 
A Wrinkle In Time debuts in theaters across the country on March 9th. That means there's still plenty of time to get your incredible Oprah/Mrs.Which cosplay together and donate a ticket or two to help a kid dream a little bigger.