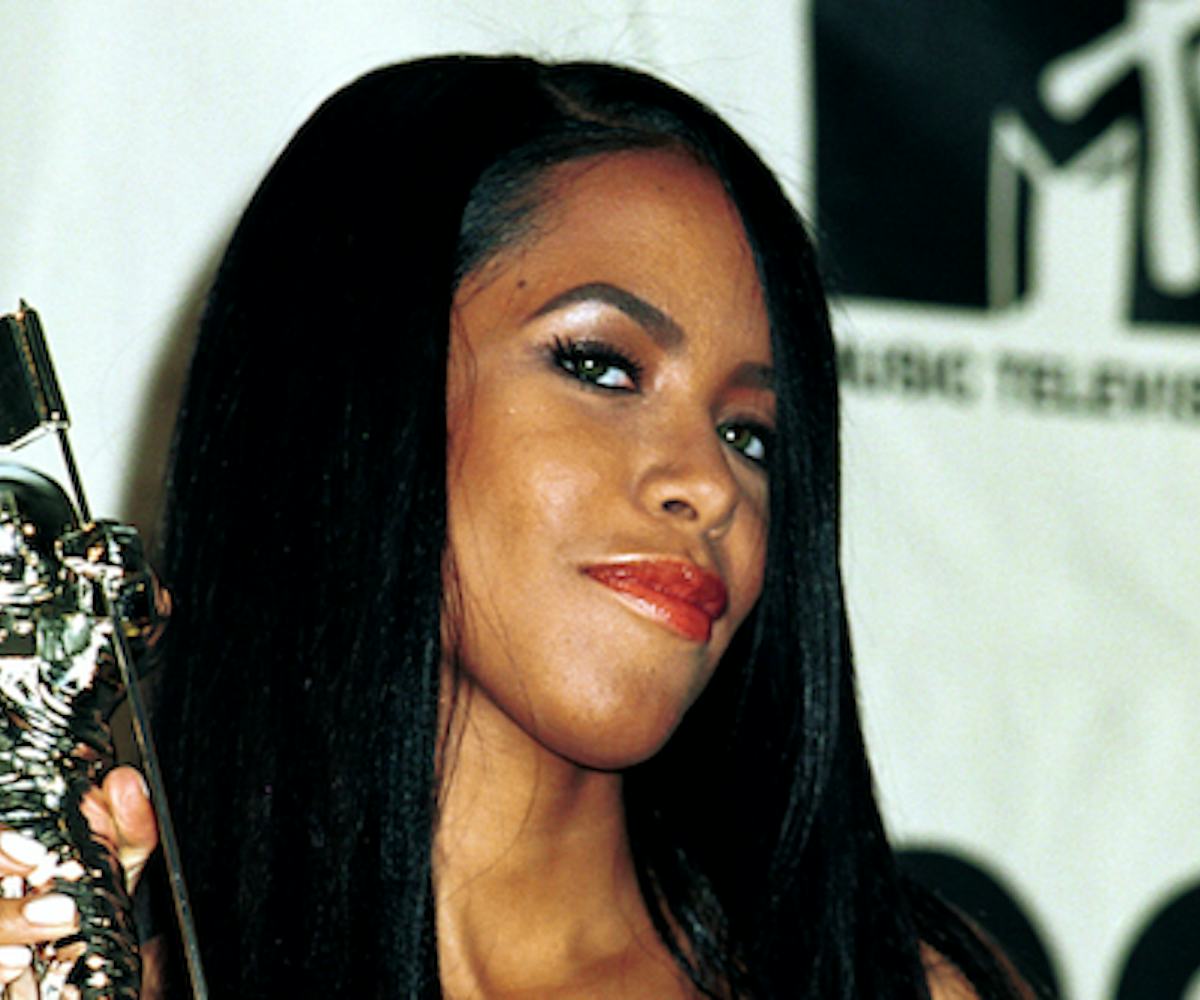 photo by George De Sota/getty images
Aaliyah's M.A.C Collection Will Finally Be Available This Summer
And we got a sneak peek of two products
Last August, M.A.C Cosmetics announced that it would be releasing a makeup collection inspired by the late R&B icon Aaliyah. At the time of the announcement, the beauty giant provided little information, aside from the fact that it would be out sometime in the summer of 2018. Now, we finally have word on when, exactly, the collection will be available: June 20 online and June 21 in stores.
"Aaliyah super-fans everywhere—YOU made it happen! Inspired by your loyalty and love, the 90s-glam #AaliyahForMAC collection is coming soon," the brand announced in an Instagram post today. "Aaliyah lives on in a makeup collection influenced by her groundbreaking work in music and film. Watch this space for more updates."
The collection was created in response to a fan-created petition on Change.org calling for a collection to be made in Aaliyah's honor. It garnered massive buzz after it was backed by some of Aaliyah's biggest fans, family members, and collaborators, including her brother Rashad Haughton, Missy Elliott, and Aaliyah's former makeup artist Eric Ferrell. (M.A.C's collection honoring Selena Quintanilla was also started via a fan petition.)
In addition to confirming the collection's release date, the brand also posted a sneak peek of two of the products from the collection, a brown lipstick and a purple- and brown-heavy eyeshadow palette. The lipstick will reportedly be named after one of Aaliyah's songs, and the palette was inspired by one of the singer's music videos. 
The brand is also calling on stans of the artist to submit photos or videos of themselves explaining how Aaliyah has impacted their lives.
You can keep up with updates on the collection on M.A.C's Instagram account and sign up to be notified when the collection launches, here.