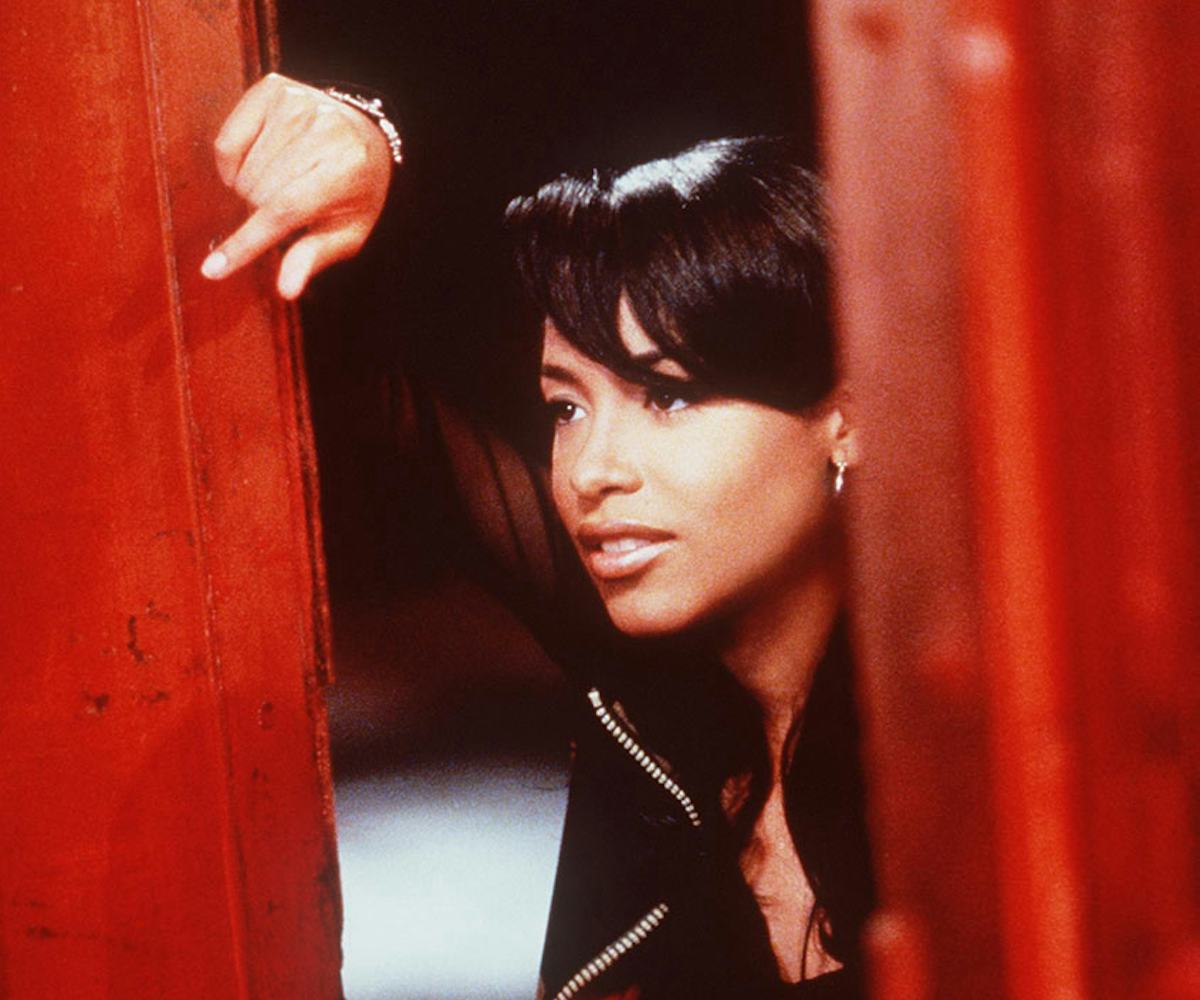 Photo by George De Sota/Getty Images
we may be getting some new aaliyah songs soon
Aaliyah, our August issue private icon, passed away entirely too soon at the young age of 22 back in 2001. Now, a recent announcement from music producer Timbaland will excite Aaliyah fans who wish the songstress would have lived to put out more music.
Timbaland has announced on his Instagram that he will be releasing new, unheard Aaliyah tracks that the two worked on before her death. He captioned an image of Aaliyah: ""Attention!!!!! People ask me all the time do I have any babegirl music we haven't heard !!!!!well the answer is YES!!!!!!!! TIMBO x BABEGIRL !!!!! Sneak peak coming !!!!!!!""
An official collection of unreleased tracks from Aaliyah was released in 2002, a year after her death. Since then, any attempts to produce more music with Aaliyah's name tied to it have been unsupported by Aaliyah's family members. Hopefully Timbaland's sneak peak comes to fruition.